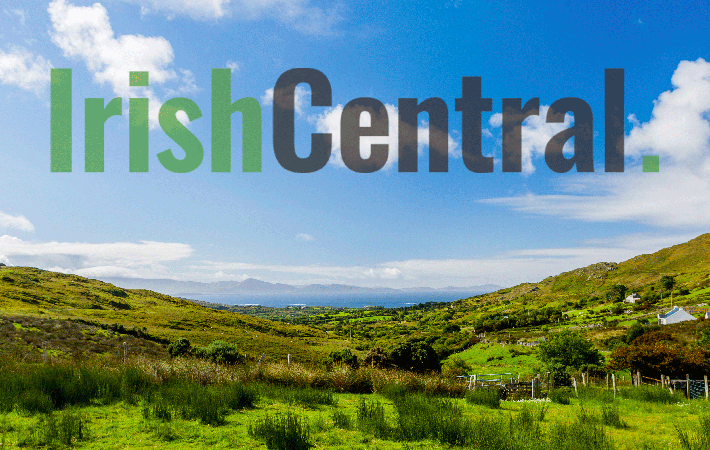 Fundraiser a Record
THE fundraiser in Dublin last weekend for Senator Hillary Clinton, attended by her husband Bill, was one of the most successful ever held abroad, according to sources. It raised close to $400,000 and could have touched the million mark if the venue had been larger.
Earlier, before coming to Ireland, Clinton raised another $250,000 in Britain, making it a nice $650,000 total for the weekend.
The facts are that the Clintons are incredibly popular in Ireland, initially because of their work on the peace process and in recent times because the senator is seen as the antidote to President George W. Bush, who remains very unpopular because of the Iraq war.
To say most of Ireland is pulling for a Clinton victory would be to put it mildly. Bill has become as big a presence there as John F. Kennedy was in his day - a reminder that when America elects a president his or her power to shape the world is still undiminished.
Clinton simply loves to go to Ireland anyway. He spent last Saturday before the event shopping on Grafton Street and meeting with Taoiseach (Prime Minister) Bertie Ahern, Bono and Seamus Heaney and his wife Marie. On Saturday night he bunked down in Bono's hotel, the Clarence.
There was talk a few years back that Clinton might purchase a property near the K Club golf course in Co. Kildare. That did not pan out, but friends say he is not ruling out a similar venture in the future.
While in Ireland Clinton indulged in his true passion - golf. He played a round in very wet conditions at Portmarnock with Irish American supporters Declan Kelly and John Fitzpatrick, as well his aide Doug Band.
Irish Raise More Money
THE Clinton fundraiser puts the Irish community on track to be the highest fundraising group among any ethnic group for the Clintons. The total will shortly close in on $2 million, with an event planned in Chicago shortly.
The man behind the phenomenal numbers is Declan Kelly, chief executive of FD, one of the world's most sought-after business and financial communications consultancies.
Kelly, 39, has certainly set the Irish world alight since moving here from Ireland five years ago where he ran a very successful public relations company.
He tapped into those contacts when putting together the Irish fundraiser on Saturday. Sources say the number could have gone as high as $1 million but limitations on space prevented it.
Kelly has raised very large sums now in New York, Boston, San Francisco, Ireland and soon in Chicago for the Clinton campaign. There is even talk of a major Hillary event in Iowa before that state's caucus on January 3, as well as a further fundraiser in Ireland.
McGuinness, Paisley Schedule Set
THE Reverend Ian Paisley and Martin McGuinness who are first minister and deputy first minister of Northern Ireland, will have a packed schedule when they arrive in New York and Washington in early December.
As was revealed in the Irish Voice last week, the two men will travel together for the first time to the U.S., and judging by the media interest they will make quite a splash.
The highlight will be on December 7 when they meet with President Bush at the White House. "The president looks forward to congratulating the two leaders on overcoming years of violent conflict, and for taking the historic path toward a peaceful and prosperous future for all the people of Northern Ireland," a White House statement said.
Before meeting Bush they will meet the Friends of Ireland on Capitol Hill, the congressional lobbying group on Irish issues. They are also expected to meet Senator Edward Kennedy and possibly Senator John McCain.
There are plans when they are in New York to visit Wall Street and possibly ring the opening or closing bell, as well as attend several business lunches hosted by prominent Irish American figures. There will also be several media opportunities, including a possible joint appearance on the Charlie Rose Show.
A Kennedy Irish Citizen
COURTNEY Kennedy, daughter of Robert Kennedy, became the first Kennedy since Patrick Kennedy left Ireland in the 1840s to become an Irish citizen.
Courtney, who married Guildford Four member Paul Hill, has claimed the Irish passport through her husband's citizenship. It completes a remarkable journey for a family that left Ireland with nothing and won its way to the presidency of the United States.
Courtney, who has a 10-year-old daughter Saoirse, attended the Irish America magazine Business 100 lunch at the Yale Club on Tuesday afternoon. She noted that her father Robert would have been 82 years old on the day.
Incredible really to think that a figure who now belongs to history could so easily have lived to the present times were it not for the assassin's bullet. It is conceivable that he, his brother John and Martin Luther King could still be living.
Honors System For Irish
BERTIE Ahern has confirmed that he wishes to introduce an "Irish Honors System" to permit the state to offer a national recognition for achievement, excellence and service by our citizens and members of the Irish diaspora.
Ahern mentioned examples of such systems operating in other countries and in particular, other republics around the world. His preference was for the system employed by the French Republic as an example of egalitarian republican honors. It will be interesting to see how it pans out.