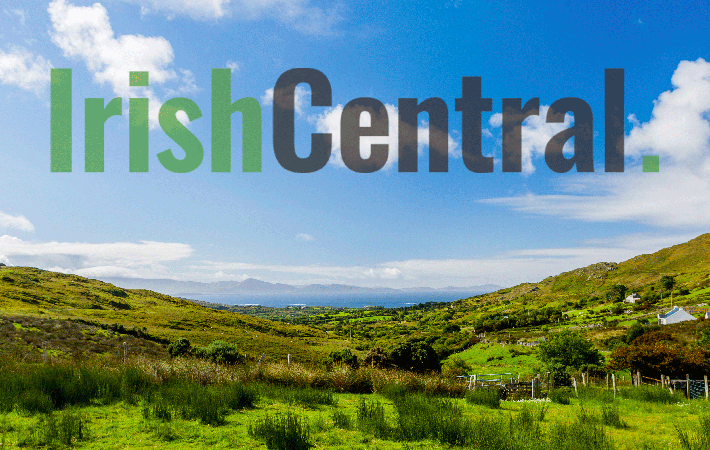 Clinton Nixes Irish Trip
IT was no surprise that former President Bill Clinton has pulled out of the celebration to mark the 10th anniversary of the Irish peace process in Belfast in April.
Give the proximity of the April 10 to the Pennsylvania primary, Clinton had other vital work to do trying to help his wife overcome the delegate lead held by Senator Barack Obama by winning a smashing victory in the Keystone State.
Speculation in Ireland and elsewhere that Clinton's withdrawal was somehow linked to organizer Trina Vargo's links to Obama are simply wide off the mark. At this critical time Clinton needs to spend every waking hour pushing his wife's campaign forward.
Anyone who witnessed Clinton's recent virtuoso performance at an Irish fundraising event in Manhattan, one of four he attended on the night, can bear witness to his importance to the campaign.
Given that Senator Hillary Clinton needs a major victory in Pennsylvania to set her up for Indiana and North Carolina that follow soon after, it is hardly surprising that Clinton decided to stay and campaign in the U.S.
Also impacted by Clinton's decision to stay home is the GOAL dinner in Dublin on April 11. Clinton had also agreed to speak at the Third World charity dinner but now will also not attend.
Again, speculation that the Clinton absence was linked to controversial comments by GOAL founder John O'Shea when he criticized Irish government aid for Hurricane Katrina victims is also off the mark.
Silicon Valley Irish Gather
A NEW and potentially very powerful Irish group will hold it s first major get together this week at Stanford University in California. The Irish Technology Leadership Group will bring together over 300 of the top Irish in Silicon Valley for their first ever awards ceremony. Our sister publication, Irish America magazine, will be co-hosting and co-presenting the awards
Included will be top personnel from Apple, Google, Intel and all the major players. The organization is headed by John Hartnett, senior vice president of Palm and a Co. Limerick native.
The Irish Minster for Enterprise and Employment Micheal Martin will also be present. Craig Barrett, chairman of Intel will be the major honoree.
The Irish in Silicon Valley are a greatly underused resource. Irish America magazine already hosts the Business 100, the Wall Street 50 and the Top 100 Irish Americans as well as the Stars of the South, which focused on Irish leaders in the southern states. The Silicon Valley event is another expansion of that outreach.
Indo for New York
IRELAND'S Sunday Independent has begun printing a New York edition, according to a report in The Sunday Business Post. The newspaper will be printed on Long Island.
It is an interesting move for a newspaper that would be regarded as quite hostile to Irish America, especially during the peace process. Just last week they carried a bitter tirade by columnist Emer O'Kelly against the Irish Lobby for Immigration Reform for daring to seek a visa deal for the Irish undocumented.
Of course the Sunday Independent may also be seeking to capitalize on the extraordinary numbers of Irish who are now coming to America drawn by the cheap dollar and shopping expeditions to Manhattan.
It is also an important market for Sunday Independent owner Sir Tony O'Reilly, who founded the American Ireland Fund and was also chief executive of Heinz in Pittsburgh for many years.
Back in the days of the embryonic peace process the Sunday Indo, as it is known, once carried up to a dozen articles in one edition slamming future Nobel Peace Prize winner John Hume for his efforts to bring about a peaceful solution.
The paper has continued a very strong anti-Sinn Fein line ever since, so it probably has a ways to travel if it seeks to influence Irish American opinion on that topic.
The decision to print in America is nonetheless an interesting one and reflects the continued fascination with this country in Ireland.
The U.S. election garners more headlines in Ireland than in probably any other country abroad, with opinions evenly divided between Obama and Clinton on the Democratic side.
Ahern on the Defensive
SPEAKING of the Irish media, the flurry of headlines involving evidence to the Mahon tribunal by Grainne Carruth, former secretary to Taoiseach (Prime Minister) Bertie Ahern, has made Ahern's survival prospects considerably dimmer.
Carruth was the hapless employee who used to deposit Ahern's pay checks and other payments he received. The exact nature of those payments has become the center of the controversy surrounding the taoiseach's finances.
At stake is whether the taoiseach, while minister for finance, was receiving large sums of money from unidentified sources. The testimony has been compelling that some payments were made to him, but it is unclear from whom.
The spectacle of Carruth breaking down in court and admitting she had deposited British sterling amounts after previously denying she had done so played very badly for Ahern in the media. She had claimed she only ever deposited his pay checks. However, the sterling amounts were clearly not those.
His secretary's tears and her failed attempt to cover up the sterling transactions may well prove to be the turning point for Ahern. To put it mildly, the media savaged Ahern for letting his secretary take the fall and mislead the tribunal originally.