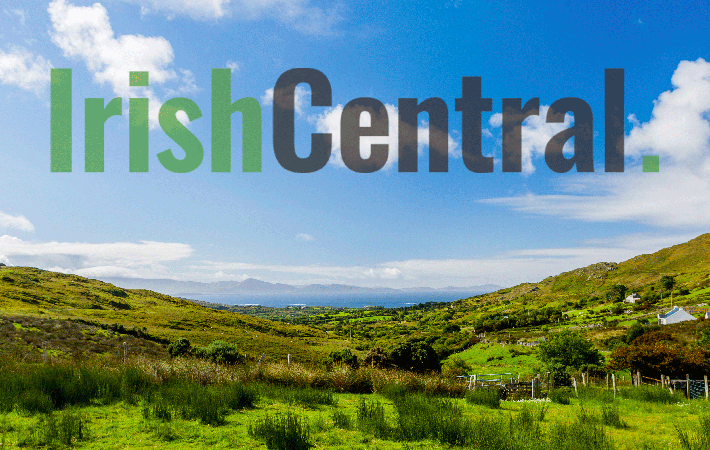 LAST month up at the ICONS festival in Boston, I received a copy of the just released DVD Secrets of the Sole: Irish Dance Steps & Stories with Kieran Jordan featuring Kevin Doyle & Aidan Vaughan which I was looking forward to viewing.
Produced by dancer Jordan, a native of Philadelphia who has lived for a long time in Boston since attending Boston College for her undergraduate studies, it takes us inside the world of the solo percussive dance world by profiling two dancers, Doyle and Vaughan, who were formative influences on Jordan and her dancing career.
That career began as a competitive Irish step dancer in Philly who remained interested in Irish dancing in college, taking Irish Studies at BC and eventually modern dance at the University of Limerick's Irish World Music Center where she also was smitten with sean nos (old style) dancing that has became the rage in the trad music scene now in Ireland.
Besides being a very talented and inventive dancer, Jordan has a keen academic interest in Irish dance history and evolution and a journalist's eye for what is appealing about the dancing art form itself, which makes her stand out as a creative choreographer in general and as an informed narrator and interviewer on this DVD.
Both Doyle and Vaughan served as mentors for Jordan's own work and stagecraft and occasional dance partners. But more importantly for the audience, she brings them to center stage which in this case is actually her own home in Dorchester where the interviews and dance routines were filmed one Saturday earlier this year.
Each were interviewed across a small table by Jordan individually before taking to the hardwood floor later in the day to elaborate on the talking points made in the casual and low-key conversation.
As a younger performer she came across Doyle, 58, from Providence, Rhode Island who took up Irish step dancing at eight years of age from his Irish-born mother. He was also influenced by tap dancing which was a very prominent form of American dance in that era of the fifties and sixties as television featured the variety shows that carried on the vaudeville tradition of stage and screen, like that of Jimmy Cagney and the George M. Cohan musicals.
Watching Doyle dance and talk on the DVD shows the influences of old style Irish percussive dance on the tap dance genre that we often associate with many of the African American performers, and Gene Kelly and Donald O'Connor along with Cagney.
Doyle has a lively flair as a dancer and gives a very vivid demonstration of how the two styles intersect, and is certainly deserving of the attention he receives from the admiring Jordan.
Her second subject, Vaughan, from Miltown Malbay, Co. Clare caught her interest while in Ireland as she watched him produce well-timed and rhythmic footwork dancing country sets that came across as sean nos dancing.
Vaughan, one of the finest exponents of the Clare heel and toe battering steps that I have witnessed has now also emerged as a solo sean nos dancer because of his close to the floor style of percussive dance that accentuates the music as it compliments it.
Unlike Doyle who has stuck to his Rhode Island roots, Vaughan has traveled to Japan, America and the European continent enjoying the set dancing revival of the past two decades as one of its principal participants with groups like Connie Ryan's Slievenamon Set Dancing Club who toured the U.S. in 1988 and 1991.
The usually shy and reserved Vaughan has much to say in his interview with Jordan, who studied his footwork closely while getting her masters in contemporary dance.
The DVD is not of the dance tutor variety but rather an opportunity to view two artists in a close and personal way that will elevate your appreciation for all the work and cultural inspiration that goes into Irish dancing.
With occasional music by Georgi Keith and Sean Gannon, you will be brought into that world where the music and dance exist as one as part of the social scene where it flourished either in the old county or the new world.
You can find out more about at www.kieranjordan.com and order the DVD there or via phone 617-645-3743.