County Wicklow international star, Andrew Bryne Hozier, speaks out about how much he dislikes the current President of the United States, so much so he's written it into his song lyrics.
His biggest mainstream hit is Take Me to Church, recorded in 2014 – it's got more than 335 million views on YouTube – but make no mistake, Andrew Hozier Byrne, best known as Hozier, is still cranking out the chart-toppers, and packing venues all over the world.
Hozier, 29, wrapped five sold-out nights at the Hammerstein Ballroom in NYC just before Thanksgiving, and now he's back home in Ireland for two final 2019 shows.  The Wicklow native was on the road in the U.S. promoting his new album Wasteland, Baby!, which went straight to number one on the Billboard charts when it was released in March. 
Read more: Bono tells Hozier podcast U2 nearly went kaput during the 1980s
The state of the world weighs heavy on Hozier's mind.  And you won't be too shocked to read that he's no fan of President Trump.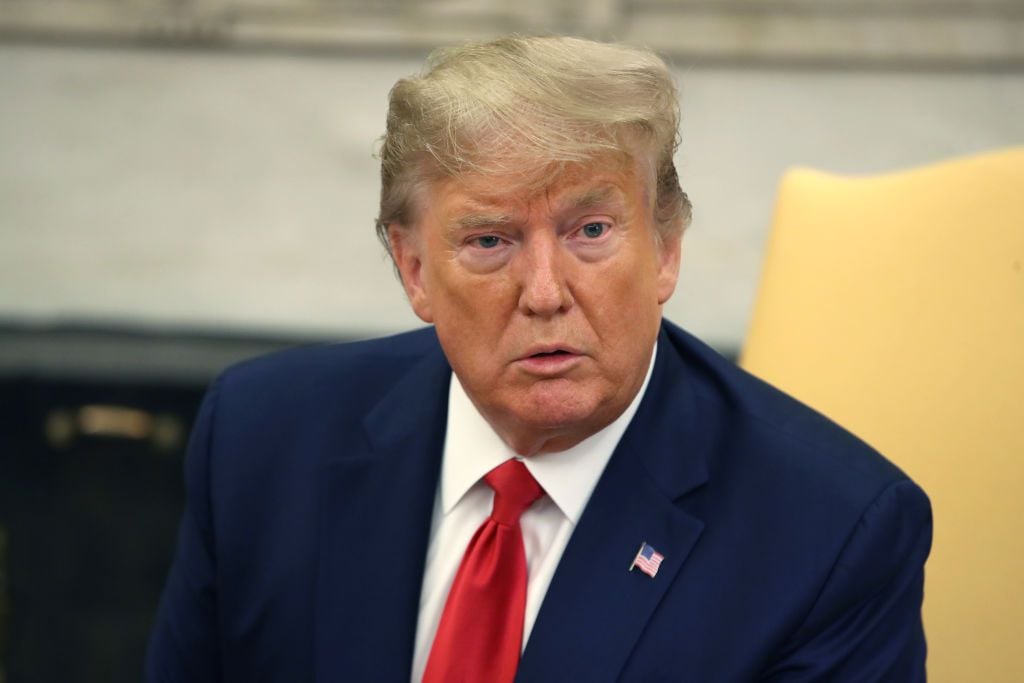 2
During a new interview with the Irish Independent's Barry Egan, Hozier said of the prez:
"I remember there was a press conference or an interview that Donald Trump had given shortly after 'the mother of all bombs' was dropped in Afghanistan, and it has a radius of two to three miles which causes permanent deafness in a region where about one million people live.
"This bomb was dropped in a great flurry of press and applause, and this great presidential act was this fairly destructive act. It was lauded. He was talking about how he was sitting down to dinner at one of his properties with the president of China, and he was talking about that bomb over this gorgeous piece of Mar-a-Lago cake. You can't satirize it."
But he did write about it a new untitled song that he shared with Egan.
"The line in the song is, 'Anyone on the take/ or talking the slaughter over cake/ would kneel and break to speak of the love of my baby.'
"So essentially the crux of the song is that everything that claims to represent us and everything of authority that claims to represent our interests absolutely does not represent the best in people that I know or that I have spent time with and that I love. And so it is looking to the person next to you and saying, 'There is far better things going on in you than there is in everything that claims to represent me out there.'"
Hozier clearly has his serious side, but he's also known as a sweet, unpretentious star who's unaffected by his global fame. Egan attests to that as well.
"When I propose dressing up in ridiculous costumes with giant shoes and juggle fish instead of talking about God and existence, he laughs and says, 'That is a great plan. Where is my costume? Where is my fish? When do I get some shoes?'" Egan wrote.
Good to see that nice guys can often finish first.
Read more: SiriusXM and U2 launch radio station that plays U2 music 24/7