The Cranberries star's funeral in her family church, filled once more with the singer's music, including duet with Pavarotti.
There were emotional scenes in Ballybricken, County Limerick, this morning as hundreds gathered for the funeral mass of The Cranberries singer and songwriter Dolores O'Riordan. The service in her family's parish church opened with a duet of "Ave Maria", the Limerick star had performed with the late Luciano Pavarotti.
Poignantly O'Riordan's funeral mass took place at the Church of Saint Ailbe, in her hometown Ballybricken, where she had sung in choir as a child.
O'Riordan (46) was found dead on Jan 15, at 9am, in her hotel room, at the Hilton, on Park Lane, in London. The police are not treating her death as "suspicious". An inquest into her cause of death is set for April 16.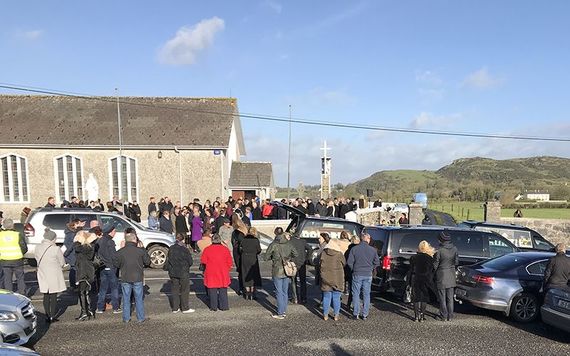 3
Present at the funeral was O'Riordan's ex-husband Don Buron and their three children – Taylor, Molly, and Dakota along with the star's mother, Eileen, her sister, Angela and four brothers - Terence, Brendan, Donal, Joseph and, PJ. Also present was O'Riordan's boyfriend and fellow member of the band D.A.R.K Ole Koretsky, who she had been living with in New York.
Read more: The demons that lingered for Dolores O'Riordan
During the funeral Canon Liam McNamara said O'Riordan's singing voice was "worth its weight in gold".
"Her kind personality and beautiful singing voice earned for her numerous admirers," said the cannon.
"It must be added that the numbers she rescued from the darkness of depression are impossible to count.
"No words are adequate to describe Dolores or to accurately state the influence for good she has been over the years."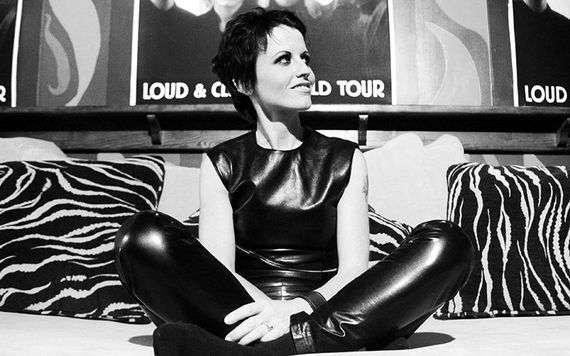 3
McNamara recalled meeting Dolores in 1989 when she was singing and playing the keyboard in church.
He said Dolores always had a "unique respect for everybody" and added that there are "no words are adequate" to describe her.
There was an eruption of applause, inside and outside the church when The Cranberries' "When You're Gone" played as the service came to an end.
This Cranberries hit was also played around the country on numerous radio stations as the country paid tribute to the Limerick star.
Following the service O'Riordan was laid to rest alongside her father, Terence Patrick, at the Caherelly cemetery. Her father passed away in 2011, following a long battle with cancer.
Read more: Best Cranberries songs to listen to as we mourn Dolores O'Riordan
Here Dolores O'Riordan and Luciano Pavarotti sing "Ave Maria":
Read more: Listen to a spine-tingling Irish-language tribute to The Cranberries' Dolores O'Riordan