Courteney Cox has been on a fun-filled Ireland trip with her partner, Snow Patrol guitarist Johnny McDaid, sharing some pretty epic photos with her Instagram followers. 
The Friends star and McDaid have been together since 2013, after being introduced by none other than Ed Sheeran. They just took some time to explore McDaid's homeland in between Snow Patrol's concerts on tour. 
4
With her 2.1 million Instagram fans, Cox shared photos of stunning architecture, her commitment to green juicing in cities and towns all across the island of Ireland, and one of Ireland's more amusing placenames. 
4
Courteney, if you think Muff is funny, check out these other Irish placenames!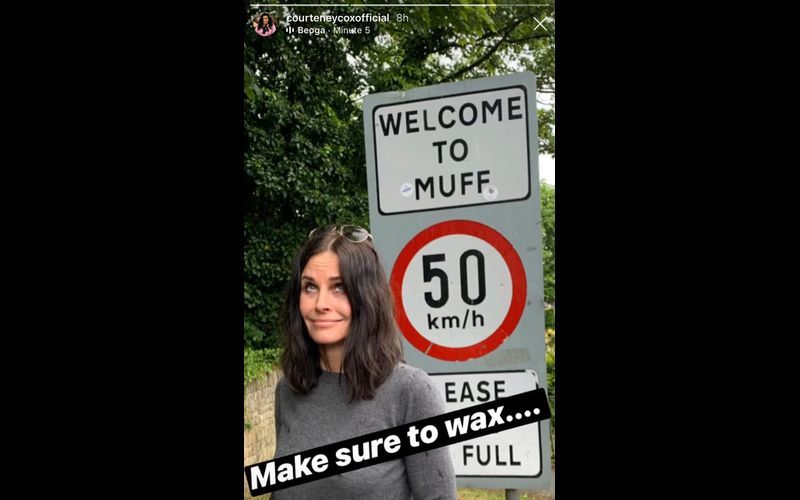 4
Cox also shared photos from backstage at Snow Patrol's concert in Bangor, where they played for 35,000 hometown fans.
Read More: Johnny McDaid is Courteney Cox's "guy one"
Foy Vance, a Bangor native and longtime friend of Snow Patrol's was the opener, and Cox shared an image him with the words "If you don't know this guy, you should." Bono and Ali Hewson also made an appearance, and Cox joked "If you don't know this guy, I can't help you!"
She and McDaid also took some time to tour the beautiful Lough Eske estate in Donegal, though you may notice something a little bit unusual about the image. 
At the end of the trip, Cox shared a sweet photo of her and McDaid and a caption thanking him for the trip. "Goodbye Ireland. Thank you my beautiful J for a great trip. 💚💚💚"
Until next time!
Read More: From Barack Obama to Courteney Cox, here's how celebrities celebrated St. Patrick's Day