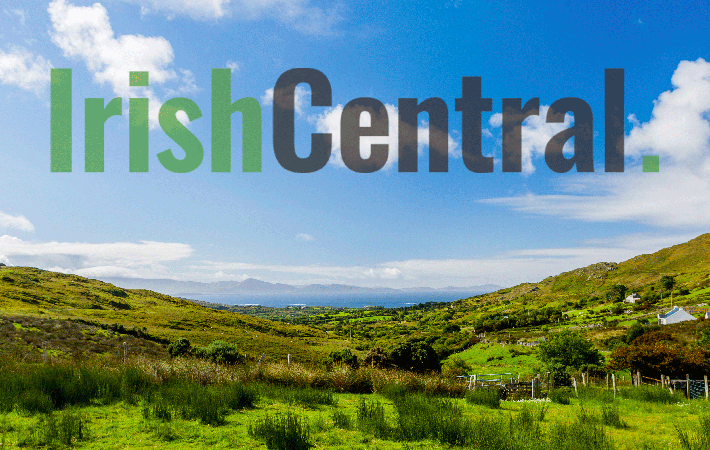 WILL Ferrell brought along his Irish American sidekick in the film Step Brothers, John C. Reilly, for a week of business in pleasure in Dublin that just wrapped up. The visit marked Ferrell's second trip to the Emerald Isle this year - in January he gave an hilarious speech at University College Dublin, dressed in tight fitting Irish rugby gear, to accept an award.
Reilly also made time to get in on the Irish student scene. He was a guest speaker on Sunday at Trinity College's prestigious Philosophical Society, nattily attired in an Aran sweater.
Ferrell and Reilly bunked down in the Merrion Hotel for the week and visited several pubs and restaurants, all while promoting Step Brothers, which opens in Ireland this weekend. (Let's hope the reviews are better over there than they were here!)
Joking around during an interview with RTE, the comics created a little rivalry of their own when comparing their university awards.
"Trinity said they want to make me an honorary patron of the Philosophical Society. I thought, 'Well they've already given the James Joyce Award to Will, so this is the booby prize that they have left. Then it turns out it was a whole other college," said Reilly when realizing that Ferrell got his honor from UCD.
"I've heard this - but I'm not saying it - that the thing you're getting is not that great!" Ferrell replied, while Reilly shot back, "It ain't James Joyce! Maybe I can get them to change the name to the Samuel Beckett Award!"
Ferrell said one of his career goals would be to work with either Colin Farrell or double Oscar winner Daniel Day Lewis, who's actually British but holds Irish citizenship and lives in Co. Wicklow.
"I would love to work with Colin Farrell. He's a great actor, one of the best," he told the Evening Herald. "But for me, my favorite would have to be Daniel Day-Lewis. He is really intense but one hell of an actor. If there was ever a chance that he would do a silly comedy then I would jump down his throat.
"There is something special about him and when you see him on screen. He just has this presence."