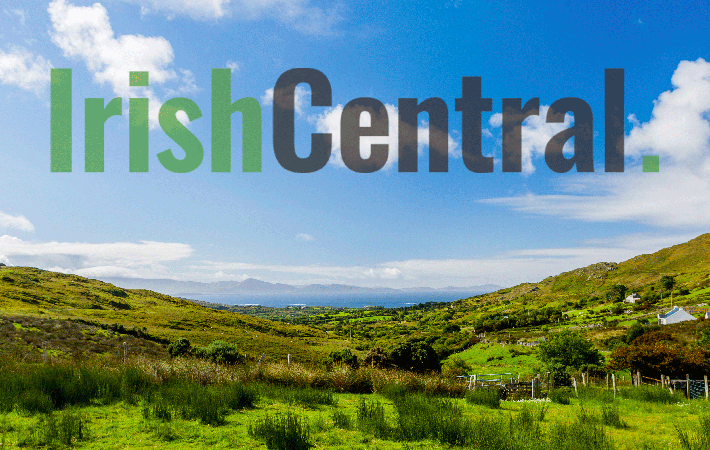 Brotherhood, the high octane Showtime family drama of Irish gangsters, politicians, blood and betrayal, set in the back streets and boardrooms of Providence, has returned to the airwaves. If you've been missing The Sopranos, this is definitely the best way to get a mob drama fix. CAHIR O'DOHERTY talks to the show's creator, writer and executive producer Blake Masters about the new season.
BROTHERHOOD, the Irish American crime drama now in its breakout second season on Showtime, is all about the inevitable contradiction of the American Dream.
It's about how the quest for power to do good can end up being polluted by the desire for power. No wonder it makes such compulsive viewing.
"It's a classical American theme. It's about how you achieve power, and then that power corrupts you," the show's creator Blake Masters told the Irish Voice during a recent interview.
"There are several prominent politicians I can think of in New England where one brother had a career in state politics and was very prominent while his brother spent multiple times in jail. So it's not an unheard of thing. I found the dynamic fascinating: what do you do when the brother that you love is also the impediment keeping you from the thing that you most want in the world - keeping you from your ambition?"
It's an unsolvable conundrum, which is why it supplies the juiciest types of drama, because there's no ultimate right and wrong, or at least not immediately.
Asked if he was thinking of the true life experiences of the notorious Boston gangster Whitey Bulger and his prominent politician brother William, Masters demurs. "I knew the story of Senator Bulger and his brother William, but there's actually another example I found out about and based my research on. It was a story I found equally compelling."
The critically acclaimed Irish mobster show coasted toward an explosive finale last season, leaving millions of viewers on the edge of their seats with many unanswered questions about the fate of the Caffee family. Season one of this unusually intense blue-collar crime drama set in Providence, Rhode Island created a witch's brew of family, crime, politics and morality that has made it both a critical darling and a public success.
Season two, which premiered last Sunday, continues the show's unique style of ruthlessly honest storytelling by focusing on the aftermath of the Caffee brothers' many misdeeds and confrontations.
Michael is the prodigal son and mobster trying to make good, and Tommy's a rising political star and statehouse power broker trying to stay one step ahead of his past. Add to that Tony Award-winning Irish actor Brian F. O'Byrne, who stirs up a hornet's nest as Michael and Tommy's mercurial Irish cousin Colin, and the show is already gearing up to replace The Sopranos as the must see drama of the year.
Masters admits he has no Irish ancestry, yet from the beginning he was determined that his story would involve an Irish American family.
"I grew up in New York watching the death rattle of old style ward politics and I was always very politically engaged. I first volunteered for my Assemblyman when I was 11," Masters says.
"I loved politics and I have always found the drama of politics incredibly compelling. By seeing through the lens of this Irish American family I found a way to bring all of that political conflict out into the open."
There were other factors that led to his decision that the family in his drama should be Irish American, not the least of which was his belief that Mafia dramas are being done to death.
Says Masters, "The Italian thing has been so overdone, I think. And for me there is something in the Irish American character that has such a beautiful sense of tragedy. And a fascinating attitude to tragedy: on the one hand its inevitable and on the other you go down with your chin out and your head held high."
In capturing the right tone for the series Masters knew he would have to cast the best actors available. From the beginning he had no doubt about who would fill the roles.
Says Masters, "We were meeting with a number of prominent actresses and then Fionnula Flanagan walked in and she was it (the Caffee mother). She had that wonderful combination of power and energy and the ability to be the sweetest thing with some iron behind it.
"She brought the sexiness and vibrancy of the character out. She was able to have two sons in their late thirties, early forties and yet still be an energetic vibrant woman. Once she became available to play it, it was her part."
Another sought after actor was O'Byrne. For Masters, there was no question that the part of the Irish cousin would go to the celebrated Irish actor.
"I remember 10 years ago my parents came home from a play and they called me up and said, 'There's an actor named Brian O'Byrne in a play called Frozen on Broadway, and you have to work with him some day!" Masters recalls. "When I told them I'd cast him I said, 'I remember what you told me.'"
In the role of Michael, Masters cast British stage and screen actor Jason Isaacs (most famous for his role as Lucious Malfoy in the Harry Potter films).
"We had a very hard time casting anybody who could carry off that wonderful level of intensity and charisma. I had found Jason's previous work really impressive and that's how we came in contact. He has those very light blue eyes that gives someone a natural intensity," says Masters.
Those in search of spoilers about what's to come in season two will be rewarded now - Masters is happy to drop some clues.
"The things that are up ahead are Michael's quest to rise up and regain his power. He's in this new altered form that the blows to his head have created," says Masters.
"There's also an election coming up and Tommy's political arc focuses on what happens in a real local election when your neighborhood is changing out from under you. Tommy's neighborhood is gradually turning Hispanic and so we explore what that means for his electoral politics.
"Tommy is also a man who grounded himself in his love of family, and his wife's infidelity has cut him adrift from his own moral center. What happens when you lose your guiding star when it used to be your morals, and you are an ambitious man?"
Sunday's atmospheric new season opener took the drama to the next level, as the story picked up
six months after Michael's brutal beating. Tommy is in the thick of election politics, an attorney general investigation and the fallout from his wife's shocking infidelity.
Michael is still recuperating from his injuries and is in the dark as to the identity of his attacker. And Detective Declan Giggs is in a thoroughly downward spiral following the wedding where he got roaring drunk and beat Michael almost to death.
Since then his wife has left him and he is drinking heavily, raising concern among his fellow police officers and the local criminal element that he associates with after hours.
"The new show starts off with a bang this season. If you want to look at the arc of the storyline this season then we begin with Michael, who is someone who has clawed his way into a position of power in Providence, and then he got knocked back down the food chain," says Masters.
"Now he has to climb his way back up the ladder but he's no longer the unstoppable force that he was. He has to cope with the human cost of his ambition."
The show has been criticized for its graphic violence but Masters is unapologetic,
"I think our goal with physical violence is not to make it attractive. There's a contradiction in the soul of people that knows that violence is ugly and repellent, and yet in this show we want you to like the character who commits it," Masters says.
"The struggle is in us all. It's up to you, in the end, to find your own moral response to it."
(Brotherhood airs on Showtime every Sunday at 10 p.m.)