Barry Diller, the legendary media mogul, has told Maureen Dowd of The New York Times how he cloned his Irish Jack Russell dog Shannon.
Barry Diller found Shannon straying while visiting Connemara some years ago.
The dog came up and greeted them at Screebe House, near the village of Rosmuc where they had lunch after a transfer from a bike ride near Gregan's Castle.
Screebe House is in an isolated spot in the heart of Connemara.   
Diller immediately went shopping for a leash and collar in nearby Clifden, and Shannon is in the group photo that everybody on the trip received.
 Diller decided to adopt the dog then and there and bring Shannon back to the US.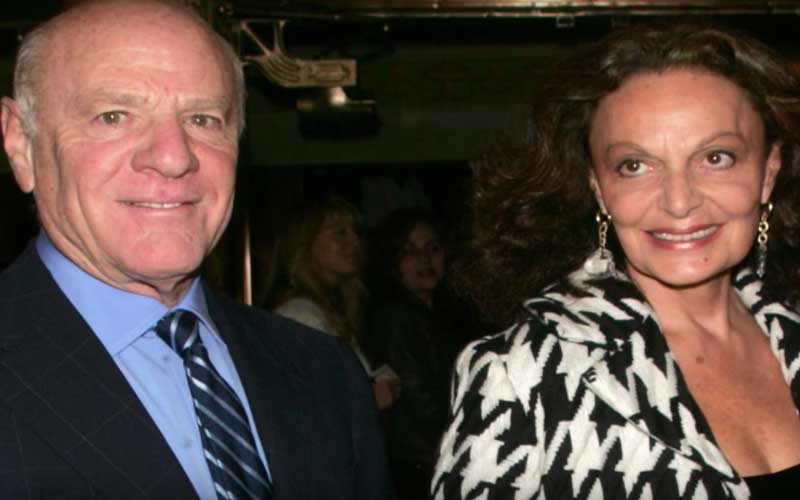 2
Diller and Dianne Van Furstenburg loved Shannon who had an adventurous streak. One year, the dog disturbed their annual pre-Oscars picnic when Shannon climbed onto the Spanish-tile roof of the couple's hacienda.
Shannon ran along the roof very close to the edge as worried celebrity guests watched before  Diller climbed up on the roof and brought the dog back down.
The New York Post also reported that "Shannon slept in a grand, custom-made, neoclassical doghouse when not making the scene at LA Oscar parties."
Distraught when Shannon died a few years back, Diller made the decision to clone the Jack Russell.
After paying $100,000 a South Korean firm "cloned" Shannon in three pups: Tess, short for "test tube," and DiNA, a play on DNA, who live in Beverly Hills; and Evita, who lives in Cloudwalk, the Connecticut home of Mr. Diller and Ms. von Furstenberg.
"These dogs, they're the soul of Shannon," Diller explained to Dowd. "Diane was horrified that I was doing this but she's switched now to say, 'Thank God you did.'"
Not only his wife but actress Barbra Streisand has also cloned her dog Samantha after seeing Diller's dogs. That cloning was done in Texas.

Diller is personally worth $3.3 billion. According to its website, "IAC is a leading media and Internet company comprised of widely known consumer brands such as Vimeo, Dictionary.com, Dotdash, The Daily Beast and Investopedia, along with ANGI Homeservices Inc. which operates HomeAdvisor and Angie's List, and Match Group's online dating portfolio, which includes Match, Tinder, PlentyOfFish and OkCupid. The company is headquartered in New York City and has offices worldwide.
Read More: Hero dog rushes to the rescue of drowning deer (VIDEO)
"Expedia, Inc. is the largest online travel company in the world with an extensive brand portfolio that includes some of the world's leading online travel brands, such as: Expedia.com®, Hotels.com®, Hotwire.com®, Expedia® Affiliate Network, Egencia®, HomeAway®, and trivago®."