A recent survey asked Americans about which famous Irish people they admire the most, and the results were less than surprising. The usual suspects, like Saoirse Ronan, Colin Farrell, Pierce Brosnan, Fionnula Flanagan, and Cillian Murphy were all there. But who was first? 
Liam Neeson, of course!
Neeson began his climb to fame in the 1980's after being cast as Sir Gawain in the film 'Excalibur' about England in the reign of King Arthur.
He then went on to win an Oscar for his performance in 'Schindler's List' and is best known in Ireland for playing the part of celebrated Rebel hero Michael Collins in a movie of the same name.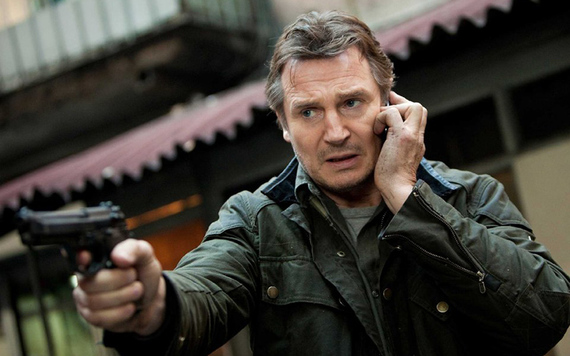 16
Other high profile roles in blockbuster, such as 'Love Actually', have cemented his profile stateside - leading pollsters E-Poll Market Research to question the US public on how they perceive him.
Participants are given 46 personality traits from which they may rank an actor and Neeson scored a perfect score of 100.
The Newsletter reported that respondents universally considered him a "man of quiet intensity and one of the best actors in Hollywood history."
The complete list was as follows:
Liam Neeson



16

Pierce Brosnan



16

Bono



16

Colin Farrell



16

Michael Fassbender



16

Liam Cunningham



16

Jonathan Rhys Meyers



Chris O'Dowd



16

Jamie Dornan



16

Cillian Murphy



16

Gabriel Byrne



16

Fionnula Flanagan



16

Aidan Gillen



16

Saoirse Ronan



16

Caitriona Balfe



16
Which of these Irish stars is your favorite? Tell us in the comment section. 
H/T: The Newsletter