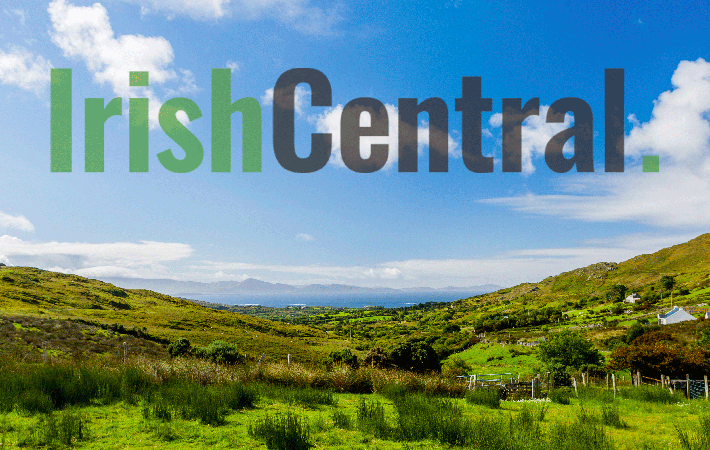 THE eighth annual Wee CRAIC festival is presented by Jet Blue Airways this year, and it is fitting as the festival boasts a soaring lineup of musical and cinematic talent! It's called the Wee CRAIC because it is a one-night offshoot of the larger three-day music and film festival The CRAIC held every March in New York.
Held at DUMBO's Powerhouse Arena on Saturday, September 20, A Wee Craic features live acoustic sets from musicians such as Mark Geary, Mundy and Colin Smith of the band Mr. North. Geary's last release, Ghosts, won the best of the year prize from the Irish Voice two years ago, and his new release, Opium, is set for release later this month.
"It's about escape and the notion of consequence," he says of the new album's theme. "All of that plays a part in what I think about or was thinking about when I was making the record. I think sometimes I kinda like to torture myself with these dark thoughts, and in so doing reveal some of my demons and drugs of choice."
On Ghosts, Geary collaborated with Glen Hansard of the Frames to create a folk jewel; on Opium. The preliminary tracks on the web site sound decidedly more rock and roll, including the Stones-meets-Crowded House ballad "Angel."
"For this record, I had definite ideas about how I wanted it to sound," he says. "It needed a band, and because some of the songs would be pretty heavy and dark it needed lots of instrumentation. And rather than hiding behind melody and being obscure I wanted to try write as directly as I could.
"I was working with this drummer Eric Gebow, from New York and Irish producer Karl Odlum, who had done some great records with his brother David and had worked with me on some soundtrack stuff. So we all got together in Dingle and played for three weeks. It was amazing and I found a real confidence in writing and playing because I trusted them so much to tell me if things weren't working."
The films are imported from the prestigious Galway Fleadh Festival and as usual, they encompass a wide range of genres that include animation, live action, and comedies. A Wee Craic is a unique platform for both Irish and Irish Americans to display entertaining and innovative short films.
"It's going to be a great night for short film and music lovers. We are excited to be working with Jet Blue and offering a trip to the South By Southwest festival (SXSW) in Austin," said Fleadh Foundation CEO and executive director Terence Mulligan.
The Fleadh Foundation designs and produces Wee CRAIC, annually presenting Irish cinematic and musical culture to the New York City and tri-state region. The foundation's board members include Ed Burns, Liam Neeson, and Denis Leary.
Festival attendees may even be able to continue the "good time" after the festival ends with a "Win a Trip" to Ireland contest sponsored by Jet Blue.
The event, free with donations at the door, is at Powerhouse Arena, 37 Main Street in DUMBO. See the music and shorts lineup at thecraicfest.com.