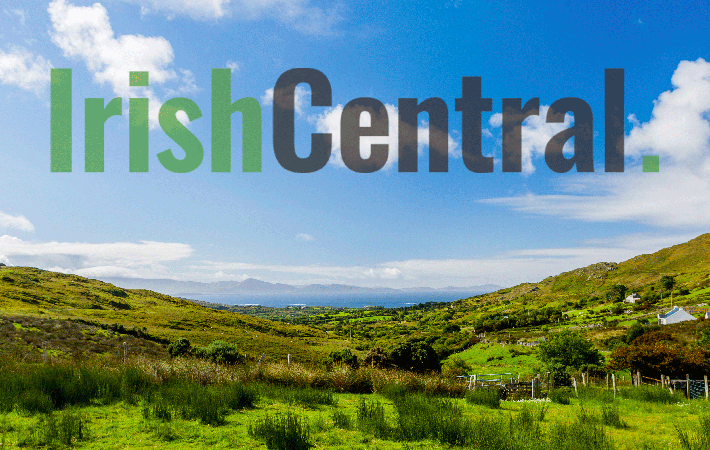 IT'S a few days later and my voice is three octaves lower, it hurts to even blink my eyes, and every fiber in my being is begging for a comfy pillow. So, I will cut to the point. WOW! What a night we had at the CelticLounge launch party! This little virtual pub we all created called CelticLounge took over the legendary Connolly's on Times Square last Thursday, and I'm still picking confetti and broken glass out of my hairline.
There was a lot to celebrate. It was the official opening of Klub 45, the newly remodeled concert room at Connolly's (121 West 45th Street). They installed a killer sound system in the room, which came in handy when your favorite players on CelticLounge Radio hit the stage in front of a packed house.
The crowd was filled with Celtic luminaries from all walks of entertainment. There was a gaggle of Sirius Satellite Radio DJs holding court around CelticLounge writer and Sirius employee Alice Farrell.
Like all good writers, Irish Voice alum Don Meade sat in the corner quietly, taking it all in as inspiration sauntered while Irish Voice photographer Nuala Purcell snapped shots of the party.
PR maven Anita Daly, who represents artists like the Pogues and the Elders, chatted up the team from UFO Records as well as some of the musicians in the room. Ashley Davis and members of Icewagon Flu, the Prodigals and Celtic Cross weaved through the crowd, bumping shoulders with Chris Byrne, Black 47 co-founder and leader of Seanchai and the Unity Squad.
Hopes were high that he would join his band for a wee reunion, but that was not meant to be. Thank God for that: who could stand much more stimulation?
Seamus Kelleher from Blackthorn hit the stage around 7 p.m. with Seanchai bassist Andrew Harkin in tow, and he turned the amplifiers up to 11 for a scorching blues set of selections from his excellent new disc, Four Cups of Coffee.
Everyone's ears were still ringing from this killer set when Enter the Haggis stormed the stage. They were cooped up in the van after a long drive from Toronto, so they were itching to rock when they hit the stage.
And rock they did!! Their music is an energetic, out of body experience, with the vibe veering somewhere between a Rush prog-rock jam and a Charlie Daniels hootenanny.
Fiddles, pipes, and alternative rock power chords came together on tracks like "No More Stones" and "Gasoline." I know many of you have their barn burning live CD, Northampton, but it barely prepares you for the sensory onslaught of seeing them live. This was hands down one of the most energetic bands I have seen all year.
Black 47 finally took the stage around 8:30 p.m., with pipes, trombones, and guitars a-blazing. Larry Kirwan is such a good playwright and DJ on Sirius that I almost forgot he was in the very band that connected me with my Irish roots in the first place, and this night's performance reminded me of their peerless onstage firepower.
A fun time was had by one and all!