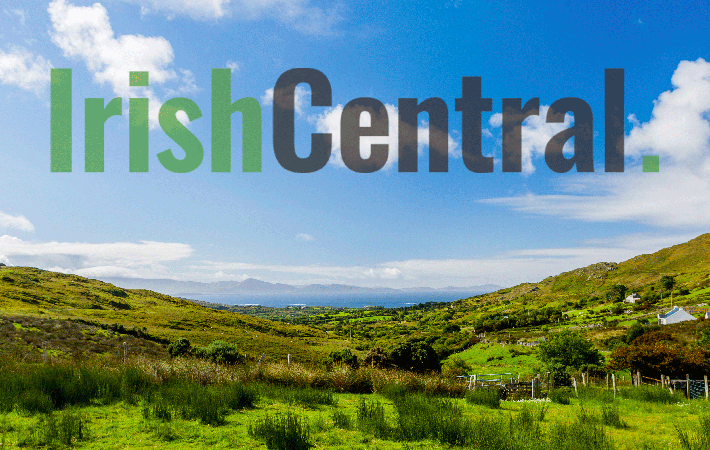 THESE are exciting times for Irish arts in Manhattan. On the heels of the recent announcement of a new master's program in Irish American studies at NYU's Glucksman Ireland House comes word of a series of new play readings and two main stage productions by one of the most accomplished New York-based Irish theater companies, Origin Theatre.
The group was founded by Trinity College Dublin graduate George Heslin, the actor and director who first made a name for himself here starring in the Broadway national tour of hit shows like Stones in His Pockets and The Colleen Bawn at the Irish Repertory Theatre. Currently Heslin's company is staging weekly dramatic readings of emerging new Irish playwrights at Ireland House, where their ward winning work is being introduced for the first time to receptive American audiences.
Founded by Heslin and boasting artistic patrons that include theatrical luminaries like Niall Toibin, Origin Theatre is no amateur proposition. Heslin is a graduate of the Samuel Beckett Center and has worked with every noted Irish theater company, including the Abbey, Druid Theatre Company, the Gate, the Olympia, Passion Machine and the Lyric Theatre Belfast.
"I set up the company in 2002 with the mission to present American premieres of European plays. We have focused on new writing and launching Irish writers in North America," Heslin says.
"What we've done is create links with preeminent Irish theater companies and we gather up scripts from award winning new playwrights. Then we produce their premieres here."
True to their word, each year Origin Theatre produces two major main stage productions in New York City. During the month of May they produce a popular and well-attended reading series at Ireland House.
"I've worked with a lot of contemporary playwrights and I realized their work wasn't really being staged here. Out of my personal connection with a lot of these writers I began to realize that I could stage their work here myself. That was the vision behind the company, to build a gateway to America for new Irish writing," Heslin says.
Ireland House, the increasingly vibrant cultural center of Irish academic and creative work in the city, was a natural choice for the reading series. "They welcomed the series from the beginning because they and we placed Ireland in its larger European context - they didn't mind that I was producing new work for other European nations, but my focus has been consistently on Irish works."
Ireland north and south has proved fertile ground for contemporary Irish playwrights. But Origin Theatre has helped them take the next step to bring their work to a New York audience.
That's why Gary Duggan, the emerging new Irish playwright, is in town to see his play Monged read. Described by The Irish Times as "a cross between Ulysses and a buddy movie," it's exactly the kind of spirited new work that has failed to find an outlet on more traditional stages.
Origin Theatre's recent productions read like a who's who of contemporary Irish playwriting. "We've launched the careers of Mark O'Rowe, Enda Walsh, Aidan Matthews, Paul Meade and David Parnell and we've seen pretty much unanimous critical reviews across the board," says Heslin.
Established playwrights like Ireland's Tom Kilroy are also produced. Origin Theatre Company will produce his latest play, The Shape of Metal, in an American premiere opening on September 6 at 59 East 59th Street Theatre. The new production will feature actress Roberta Maxwell, who recently dazzled audiences with her understated performance in Ang Lee's Brokeback Mountain.
Heslin's company has won the admiration of influential patrons. Last year the Irish Consulate in Manhattan gave an evening to celebrate their achievements so far. Over 400 guests attended and the just departed Irish Consul General Tim O'Connor was a strong supporter, which has helped to bring the company to greater heights.
To that end, on May 28 Origin will present a new reading of Shoot the Crow, a new play by multi award-winning Owen McCafferty. Set on a Belfast building site, four tilers are coming to the end of a job when they put a secret plan to gain the upper hand on each other into action, until hysterical confusion ensues in a brilliantly witty homage to the working man.
"We're delighted that our work has met with so much support and critical success already," says Heslin. "But the mission will stay exactly the same - to support new work."
Ireland House is located at 1 Washington Mews, Fifth Avenue, between Washington Square North and 8th Street. For more information visit http://irelandhouse.fas.nyu.edu.