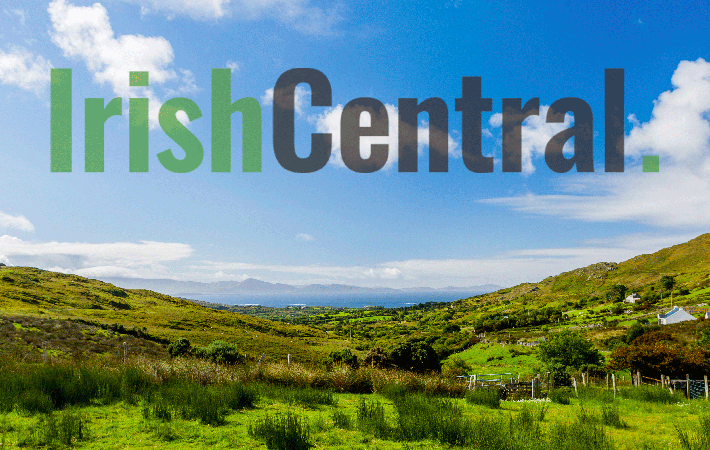 Tommy Makem, 74, songwriter, folksinger and balladeer, died on Wednesday at his home in Dover, New Hampshire, due to complications from lung cancer. To the world he was known as the godfather of Irish folk music but to his son Shane Makem, 39, of the band the Makem and Spain Brothers, he was first and foremost Dad. CAHIR O'DOHERTY talks to the musical legend's son about his father's decades long career, his passion for Irish culture and his far-reaching influence.
TOMMY Makem was one in a million. A folk music talent who signed his first recording contract in 1961 for the unheard of sum of $100,000, his band the Clancy Brothers and Tommy Makem - like The Beatles a few years later - were first introduced to the American public on The Ed Sullivan Show.
For an Irish folk act, their success was immediate and unprecedented. By 1963 for example, they were performing "We Want No Irish Here" at the White House for President John F. Kennedy, who according to Makem "laughed his head off when he heard us sing it."
Although his many achievements speak for themselves, it's fair to say that Makem's career was one of continuous musical innovation and career firsts. But for Shane Makem, 39, the second of his three sons, it was first and foremost an invigorating house to grow up in.
"To my brothers Conor, Rory and myself he was just Dad you know, but I do remember we always had the most interesting house guests," Shane told the Irish Voice during a phone interview on Monday.
"I think we had a pretty normal life, but I think our horizons were really broadened by my father's friends. You'd hear a spirited traditional session in the living room in the middle of the afternoon for example. And because many of his closest friends were writers and artists, you had these really eccentric and unusual people knocking around a lot. The conversations were about Irish culture, music and society - it was literally brilliant."
The Makem children grew up for the most part in New Hampshire (they spent a few early years in Ireland, but they eventually returned here for good because of the frequency of Tommy's gigs across the country).
But Tommy was not one to forget his roots; on the contrary, he understood and appreciated them as few others have. Haling originally from Keady, Co. Armagh, Makem would often return there like Oisin returning to Tir Na nOg (the mythical Irish land of eternal youth). It was the hub of his universe, his touchstone; and he went back to it to restore himself.
"Make note, that's Keady in the People's Republic of South Armagh," Makem told the Irish Voice in one of his last ever interviews which took place in April of this year.
"Keady, South Armagh where we serve neither King nor Kaiser, thank God. I go back three or four times a year, mostly to brush up on me accent. It's a phenomenal place, South Armagh, it's one of the greatest secrets in Ireland."
Reading the many obituaries and articles that have been printed around the world since Makem's passing has been a poignant task for Shane Makem, but he takes consolation in what he has consistently found,
"There are a lot of things that I already knew, but reading a lot of the tributes from his fans and the people who knew him, I was reminded of just how much he inspired Irish people to take pride in their heritage and their culture," Shane says.
Growing up and developing as a musician in his own right, Shane had been surrounded by the best teachers anyone could ask for. "I didn't get into playing instruments until I was around 18. My brother Rory got into it earlier than that. But the first couple of bands we played in were rock bands.
"But sitting around learning to play we remembered the tunes and words to all the songs we had grown up with - the chords weren't that hard to learn - and the more we did it the more we loved doing it. We gravitated toward my dad's music, the music we had grown up with.
"My father knew so many of the really ancient traditional songs and tunes of Ireland and he played them around the house all the time. So I guess he didn't like it very much when I was listening to the Ramones, but he never said anything about it. His own music was everywhere and hearing the songs I just absorbed them into my brain without even being aware of it."
Shane began his own folk music apprenticeship by learning to play the bodhran at the age of 10. "I'm pretty sure I wasn't terrific at it but I do remember being greatly encouraged by my father and his musician friends," he says.
"There were so many points of connection. When we were much younger we would go to Ireland during the summer and meet all the characters along the way. Although I grew up in New Hampshire I still get the feeling that other Irish people get when they return to Ireland."
For Shane Makem his father's greatest achievement was the passion he had for his work, a passion that was completely infectious. "I think my father inspired people to go out on their own and learn about their heritage. And a lot of people have commented on how he was a regular person but he was very kind - because he had a great love for what he did, and the patience to share with anyone who shared his interest. It's what he lived for."
A scholar of both Irish history and mythology, Makem was keenly aware of his home county's preeminence in both fields. "Every major figure in Irish mythology is associated with South Armagh," Makem said in his last interview with the Irish Voice. "There was a circle of poets living at and around Sliabh Gullion up until the 19th century. Anytime in the past 35 years when you heard about South Armagh it was all darkness and evil. But there was never a word said about the magnificent cultural heritage there."
Makem's love for Ireland's history and traditions marked every decade of his life as a performer, and in latter years he had become concerned about a diminution in enthusiasm for the subject that he saw around him.
"I'm very worried about how our culture is faring all over the country,' he said. "More and more our traditions are being downgraded and shoved under the table. In the past thirty years we have done to ourselves what the English government couldn't do in 800 years. We've hammered hell out of our culture."
Although he lamented the dumbing down that he saw happening across western culture Makem stayed characteristically optimistic. "You have to stay positive, like all things in life. Smell the roses, get on with it, and pay attention to yourself and to your own culture, that where the real treasure is."
Shane Makem adds, "Folk music fans and people of Irish descent remained very loyal to him because he had tremendous respect for his craft and for the people who enjoyed his work. A lot of people who might have been initially a little nervous to meet him would be put immediately at their ease. His enthusiasm would win them over.
"I'm pretty sure he didn't have any regrets at all. He did what he wanted the way he wanted and he just loved every minute of it."