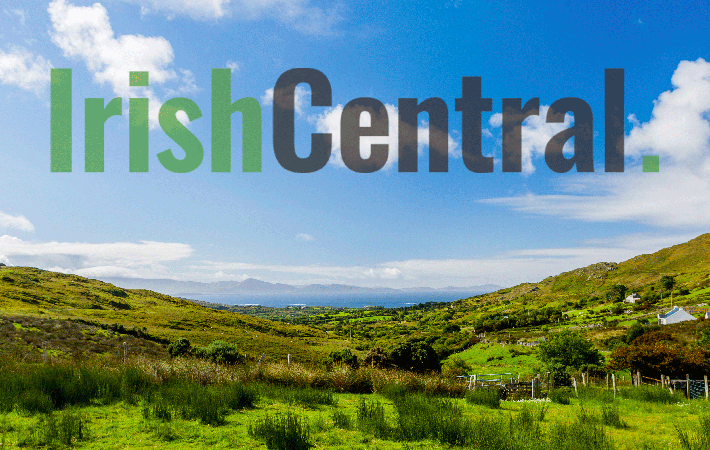 TERRY George sits in a well appointed guest suite at the Waldorf-Astoria on Park Avenue on Sunday afternoon dressed in a casual shirt and blue jeans as the television crews, journalists and film people line up to discuss his latest film Reservation Road, based on the novel by John Burnham Schwartz. It's a chaotic scene that's quickly brought to heel by the steely determination of George's no-nonsense support staff, which guides us from room to room on this impressive Hollywood junket.
Despite his many years in the U.S. George's Belfast accent is clear and unadulterated, as is his northern hospitality. "Would you like a coffee or something?" he asks right away, nodding at an impressive spread laid out by Focus Features, the film production company behind his latest flick.
George's last film Hotel Rwanda in 2005 was nominated for several Academy Awards, including a best original screenplay nod for George, and Reservation Road seems guaranteed to attract some serious consideration in both the directing and acting fields.
The plot is as simple as it is effective. On a beautiful September evening, Connecticut college professor Ethan Learner (Joaquin Phoenix), his wife Grace (Academy Award winner Jennifer Connelly), their daughter Emma and their 10-year-old son Josh all stop at a gas station. There, in one sickening instant, a hit and run driver takes Josh from them.
Dwight Arno (Mark Ruffalo) plays the ne'er-do-well father of a young boy - and the driver of the fatal SUV - and in the aftermath of the accident he panics and speeds away. Haunted by the tragedy, both fathers react in unexpected ways as a dangerous reckoning looms between them, and they are forced to make the hardest choices of their lives.
"This film is about the futility of revenge. It's about the way people can demonize the opposition, creating a monster that allows you to attack it," George told the Irish Voice.
"It's about the recognition in Joaquin's character of how futile revenge is. It's about what he has done to his own head in creating this monster."
George doesn't need to underline that these are timely themes. Nightly news broadcasts are crowded with international revenge dramas, and the same intense feelings of anger and resolve that animate the film animate our world.
"For me the film's themes of revenge and forgiveness are way more accessible in terms of putting yourself in the characters' shoes than my other films Hotel Rwanda or Some Mother's Son or In the Name of the Father were. Those other films portray events that people can empathize with, but they happen elsewhere, so most people are never for a minute going to view themselves in that situation.
"In Reservation Road it's easy to imagine yourself in either man's place. For me it happens on a Greek tragedy level. The sentiments in it are huge, even though it's a small personal world in the end."
As Phoenix's character begins to search for what he suspects must be the drunk driver or the drug dealer who ran over his child and drove off, the audience gets to see the reality. Ruffalo's character is a two pack a day loser, a lonely soul who tries his best to give himself up to the law but finds he just can't do it.
His guilt is compounded by the fact he's at a moment in his own life when he's finally about to move into a successful relationship with his own son.
"You see Joaquin being the bedrock of his own family initially. He projects this aura that says we're going to get through this," George says.
"But then once he's past the ritual of grieving, his inability to protect his son - and the inability of the police to bring the perpetrator to justice - starts to eat away at him. At the same you have Mark's character in the awful position where his son is starting to grow up and his eyes sparkle when his dad's around. Because of that it's incredibly difficult for Mark's character to give himself up."
One chilling scene late in the film where Phoenix's character suspects but can't prove that Ruffalo's character may be responsible for the death of his child is filled with dread. In a horrible twist of fate Ruffalo's character, an attorney, is hired by the bereaved family to find and help prosecute the hit and run driver that the audience knows is really himself.
This secretly tortures his conscience but he remains silent. The two men meet at the spot where the boy was struck by the passing motorist to play a dangerous game of cat and mouse, with one interrogating and the other trying to evade implicating himself. It's an electrifying scene.
"I knew that when I put those two in a scene like that there would be sparks. I enjoy how they play off each other. Mark can barely speak, he never looks Joaquin in the eye," George says.
The intensity and weird intimacy of the scene reminds George of another meeting that he had himself at Long Kesh, the notorious maximum-security prison for both sides of the warring factions in Northern Ireland, years ago.
"I talked through the wire at Long Kesh one time to a guy who stood there and told me how he planned to kill my cousin. It was very interesting," George recalls.
"He explained to me why it didn't happen. It was a very matter of fact conversation. It was also completely bizarre. In the film I was interested in the fact that the two men have come to the point where they strongly suspect the other knows what has happened. You can see his face and smell his fear."
Unusually for a film of its budget and scale, George decided against giving his actors any rehearsal time. As a result many of the scenes have retained a surprising degree of raw intensity. The final confrontation between the two fathers is as real-seeming as can be, pulling the audience into their conflict and forcing us to choose sides.
"It was the last night of the shoot when we filmed the final confrontation. Once we started the reality of the scene set in and suddenly the whole story of what we'd been working on came out. If you get a cast like this, their level of talent and their commitment to it was such that I knew we were going to get special stuff."
Casting the film was a breeze for George. Working with Academy Award winners and nominees like Connelly and Phoenix meant that he could focus more on the business of crafting each shot, knowing that his actors were consistently prepared on set.
"I am very interested in watching a person trying to step back from disaster and try to recover. That is very interesting to me," he says.
"All the dramatic elements of the original book really worked for me - and they led to very strong performances. The challenge is putting all those elements together and to get it out there in one hour and 30 minutes."
In terms of its theme, some might suggest it's as dark as the times demand, but will that translate to healthy ticket sales?
"You read something and it's really good and you have the potential to make something - you can't say this is too dark, I won't do it." replies George. "You just have to go for it. Will it be commercial? I don't know, it's a hard sell, we'll see."
(Reservation Road opens nationwide on October 19.)