New York City's great Irish-American history and culture will be celebrated at Coney Island on Sept 22, with thanks to The Irish American Building Society.
The Irish American Building Society has announced it will host its 37th Annual Great Irish Fair on Saturday, September 22, 2018, at The Ford Amphitheater at Coney Island Boardwalk in Brooklyn, New York.
 The Great Irish Fair celebrates New York City's great Irish-American history and culture. Several thousand attendees typically gather at the family-friendly event every year.
The Fair runs from 10:00am to 9:00pm and features traditional and contemporary Irish music, goods, foods, and beverages available for sale from many participating vendors.
The packed schedule kicks off with a mass celebration and awards ceremony, followed by numerous exciting performances from esteemed local and international artists.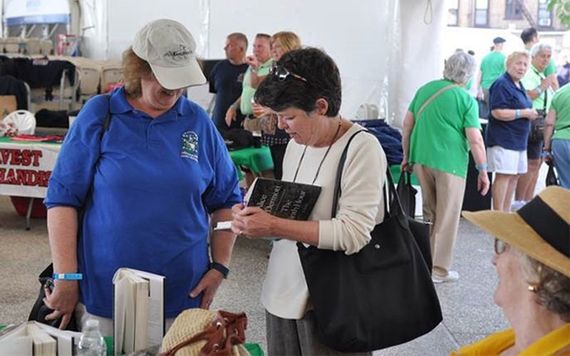 5
The musical headliner for the 2018 Fair, Shilelagh Law, performs traditional Irish music inspired by more modern New York City influences. The band's members are excited to participate in an event that honors Irish-American history, particularly in New York. Other performers at the 2018 Great Irish Fair include The Canny Brothers Band, Andy Cooney, The Narrowbacks, Unforgettable Fire and more.
For the past 36 years, the Irish American Building Society has hosted this Fair as a way to give back to its community, promote small businesses, and raise money for charitable organizations.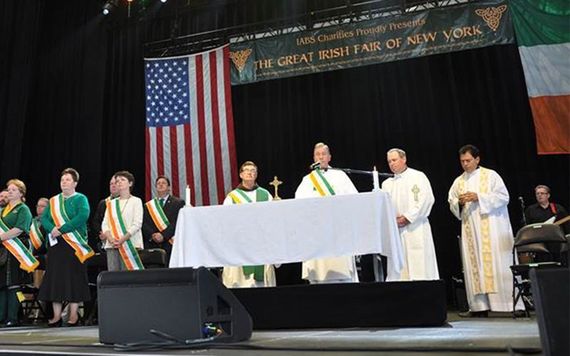 5
Past performers include Derek Warfield & The Young Wolf Tones, Dermot Henry, and The Brooklyn Bards. In addition to multiple musical acts, the Fair will also feature traditional Irish dance performances to be enjoyed by friends and family members of all ages.
By integrating the arts, classic Irish cuisine and Boardwalk activities, the Fair provides a day of family fun dedicated to bringing New Yorkers together. Multiple booths will be set up to provide guests an opportunity to meet, eat and shop with local business owners. Special attractions and activities will be provided for children during the Fair.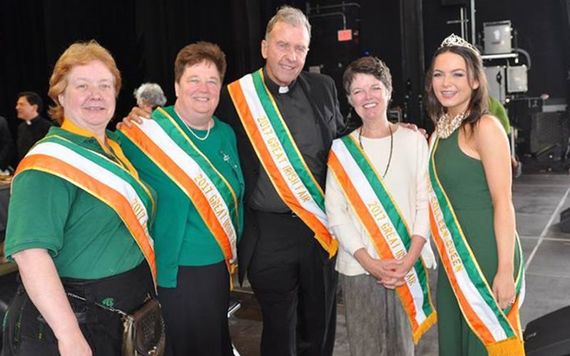 5
The Ford Amphitheater at Coney Island Boardwalk became the new home of the Fair when it opened in 2016. It is a spacious, outdoor venue offering a large stage, concessions and views of the beach. The location's sound system, capacity and location create the perfect setting for attendees of the Fair. The Ford Amphitheater has hosted major concerts, comedy tours and parties. It is positioned near Seaside Park, Kitchen 21 and the amusement parks at Coney Island.
In preparation for the Great Irish Fair, the Irish American Building Society will be hosting its Kickoff Reception on Thursday, July 19th from 6:00 PM to 8:00 PM at St. Francis College, located at 180 Remsen Street in Brooklyn Heights. Tickets to the Kickoff Reception can be purchased here on Eventbrite.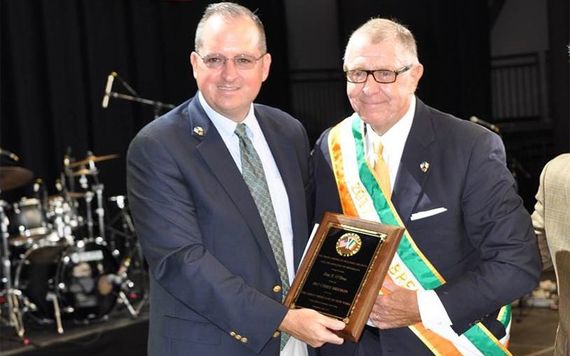 5
You can view clips of past Great Irish Fair performances and attractions by visiting the following YouTube page, and more photos on the events gallery page of the Irish American Building Society website. Tickets to the Great Irish Fair can be found on the Ticketmaster website here.
The Great Irish Fair will honor distinguished guests with awards which reflect the rich Irish historical traditions and the outstanding achievements of celebrated figures within their heritage. In partnership with other sponsors, the Great Irish Fair is underwritten and organized by the Irish American Building Society Charities, Inc. (IABSC) whose mission is to carry on the great Irish American tradition of giving.
About Irish American Building Society
The Irish American Building Society (IABS) is an organization dedicated to developing and fostering business, cultural, educational and charitable activities for its members. IABS strives towards a setting that promotes friendship, encourages cooperation and mutual development on both a personal and professional level, and fosters education through our scholarship program. For more information, please visit www.iabsny.com.