I
reland's two-year visa 'stay-back' option for American graduates and the uncertainty created by Brexit makes Trinity an obvious choice.
Ireland is the only country in Europe with a guaranteed two-year visa 'stay-back' option for American graduates. As uncertainty around Brexit continues in the UK, the number of students and jobseekers coming to Ireland has increased. Once the two years have passed, MBA graduates are eligible to apply for a green card, or to join Ireland's work permit scheme.
Return on investment further increases as, compared with many flagship programs in the US, an MBA in Ireland is shorter and more cost-effective - an equivalent full-time MBA in the US can cost around $100,000 in total over the two years. In comparison the one-year MBA at Trinity, Ireland's no. 1 ranked business school, costs €34,000 ($42,000).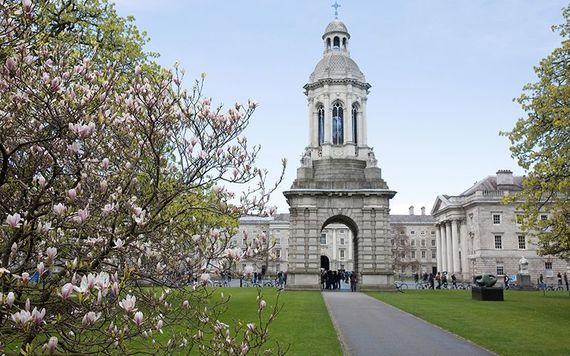 3
As the fastest growing economy in Europe, Ireland is the second-most globalized country in the world according to the KOF Globalization Index for 2017. Ireland came eighth in Forbes' 2017 ranking of best countries in which to do business, from a total of 139 countries surveyed. The presence of major multinational companies is key to that growth. Ireland now hosts the European headquarters of 9 of the top 10 global software companies, 9 of the top US technology companies, 15 out of top 20 medtech companies, 7 of the top 10 industrial automation companies and over 25 of the world's operation headquarters of top 50 banks.
Top business schools should have a dedicated careers services team who introduce their students to their portfolio of recruiters and provide life-long tailored advice and support. For example, Microsoft, McKinsey & Company and State Street Corporation are the top recruiters of Trinity Business School's MBA, alongside others such as EY, Google, and Amazon. "The job opportunities for MBA graduates are second to none," says Conor Edwards, the MBA career services manager at Trinity Business School. "87% of our 2016 cohort were in employment within three months, and as much as half of our students secured job offers outside of Ireland."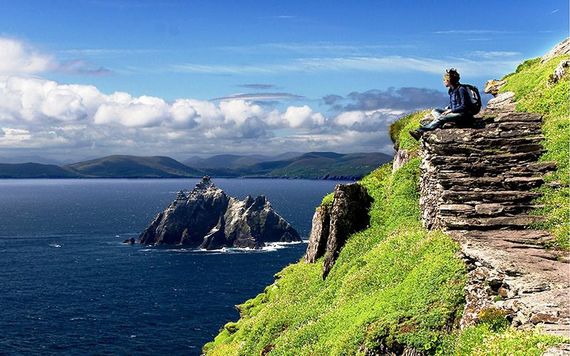 3
Many entrepreneurs are attracted to Dublin due to its status as the leading startup hub in Europe. Home to approximately 1,500 startups, Trinity College has produced more entrepreneurs than any other university in Europe. Between 2010 and 2015, 106 new companies were founded raising US$655 million of capital. The new state of the art business school on Trinity's campus includes an innovation and entrepreneurship hub.
"The Trinity MBA provided me with international experience via hands-on strategic consultation projects with top-tier European corporations and non-profits. Working with C-suite level executives at an in-depth level and the one-on-one leadership development we received gave me the tools I needed to become part of a successful global travel technology company at a senior level." Lauren Gourley, Head of Brands Products and Content at CarTrawler, Dublin. U.S. graduate, full-time class of 2016.
Join us for one of our upcoming events in Boston and New York on March 20 and 21 to meet with the Trinity MBA team and to learn about the program first hand.
Find out more at www.tcd.ie/business/mba.