Queen's University Belfast has launched a new MBA program in response to the increasing demand from employers for MBA and business school graduates.
Designed and delivered by Queen's Management School and The William J. Clinton Leadership Institute at Queen's, the MBA is a career development program for participants with post-graduate and relevant work experience who want to build on strategic management and leadership expertise and enhance their employability.
Professor Nola Hewitt-Dundas, Head of Queen's Management School, said: "We're very excited about this MBA program as it directly responds to labor market demand and employer requirements. We really feel that we've got something that hits the spot in terms of the learning that executives need in today's business environment.
"The courses have been designed in consultation with leading organizations, both globally and locally, encompassing the public, private and non-profit sectors, and will equip graduates with the skills for leadership and management in a demanding global business environment."
The programme will cover the core MBA topics of strategy, marketing, economics, leadership, entrepreneurship, and accounting, alongside a focus on rethinking capitalism, a subject that encourages critical thinking and questioning of the status quo.
Professor Kate Kenny, MBA Programme Director from Queen's Management School, commented: "When we were designing the programme, we went out to speak with industry leaders to find out what was important to them in an MBA graduate. From that, we designed a program that focuses on business ethics and sustainability, international business and the leadership skills that are needed in today's business world."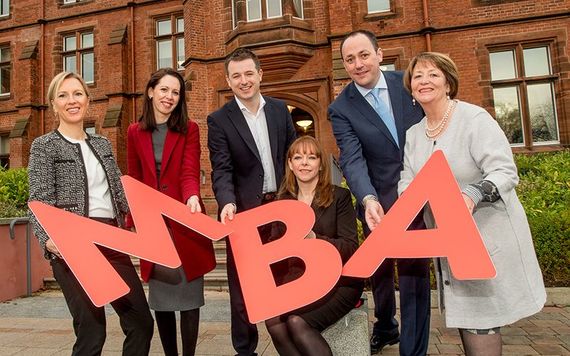 2
Past graduates who have completed the International MBA at Queen's are employed in a variety of management roles across the world, including CEO's, Director's, Business Analysis and Management Consultants, Marketing Managers and Financial Traders.
Colorado-native Meghan Van Portfliet, who completed the International MBA at Queen's in 2015 and is currently a PhD student at Queen's Management School, commented: "I had worked in business for ten years and wanted to obtain an MBA. The MBA programme provides opportunities to network within the business community. My class had students from around the world providing diversity, and the small class size allowed for great opportunities to interact with the lecturers."
The MBA will be offered on a full-time (one year) and part-time (two year) basis for local, domestic and international students and the first intake of participants to the part-time cohort will be welcomed in September 2018.
For more information on the MBA programme and to apply, please visit www.qub.ac.uk.
Keep up-to-date with all Queen University Belfast's news on Facebook, Twitter or Instagram.