QUB are proud to launch their new, diverse interdisciplinary summer school that seeks to reduce inequalities in society.
The new international summer school on Education for Transformation at Queen's University Belfast offers a unique teaching and learning experience across the field of education and related disciplines including social science, social policy, law, criminology, youth justice and social work.
Hosted by the School of Social Sciences, Education and Social Work, a diverse interdisciplinary school which seeks to reduce inequalities in society, the summer school will provide the unique opportunity to study a society emerging from conflict with the chance to learn about its many distinct school sectors, including faith schools, Irish language schools, religiously integrated schools and schools involved in the internationally renowned Shared Education Program.
The summer school will take place over a four-week period in Belfast, Northern Ireland from 25 June until 20 July 2018, inclusive. 
Dr Karen Kerr, Academic Coordinator for the summer school and Lecturer from the School of Social Sciences, Education and Social Work at Queen's, said: "The program is a unique and challenging learning opportunity for students to examine theories and practices of education from local and global perspectives.
"The students will learn from the world-leading academics in their field, who have led and developed the innovative research, change and transformation of the excellent education system we have in Northern Ireland today. They will also hear first-hand accounts of researching and teaching in different educational contexts and workings within other disciplines and in partnership with key stakeholders and educational partners."
Education at Queen's is ranked 4th within the UK in relation to the proportion of its research which is internationally excellent or world leading (REF 2014).
The summer school will cover five broad themes including: Northern Ireland and the local and global platform; Education through Evidence and Social Innovation including early intervention and prevention; sessions facilitated by the UNESCO Chair, Professor Joanne Hughes; Education for all; and Education Studies and leadership.
Dr Kerr added: "The summer school will showcase how education research and applied practice uses global excellence to achieve local impact across several areas – from intervention design, trials and development as well as a participation and new models of Shared Education in divided societies. Not only is our work research led but we are education practitioners and our theory-based practice informs pedagogy in local classrooms as well as those across the world.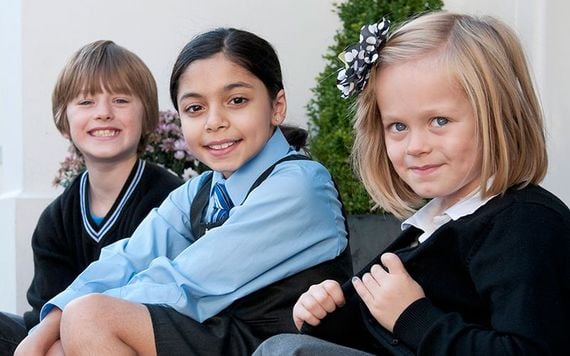 2
"The program will appeal to a diverse range of participants to include qualified teachers who are practicing around the world and those who are starting out on their journey of discovery in relation to a career in education."
Students will also have the opportunity to meet with some of Northern Ireland's stakeholders and leading educational partners through excursions to educational settings as well as sites of historical, political and cultural interest and significance in Belfast and beyond, with the opportunity to also sample some traditional Irish music and dance evenings.
A limited number of scholarships are available for international and US undergraduate students who want to apply for the Education for Transformation program through the Santander Summer School Scholar program and US-UK Fulbright Commission. For eligibility criteria and more information on both scholarships please click here.
To find out more about the Education for Transformation Summer School at Queen's University Belfast, please click here.
For more from Queen's University Belfast follow them on Twitter, LinkedIn or Facebook.