A round of appreciative applause and a long, slow wolf whistle, please, for Irish men – they've been voted the sexiest in the world.
This is according to MissTravel.com, a US-based travel and dating website. In May 2015, the site announced the results of a survey that polled "over 110,000 American singles to discover the most desired nationalities."
Out of the 66,309 women polled, 7,862 chose Irish men as the sexiest international specimens. In second place, but trailing by over 1,000 votes were Australians, followed by Pakistani men, American men, and English men.
Perhaps we have "Mr. Fifty Shades of Grey" himself, Northern Ireland-born Jamie Dornan, to thank for this sweeping recognition?
This also bodes well for the eager Irish bachelors on the mail order matching site IrishCentral covered.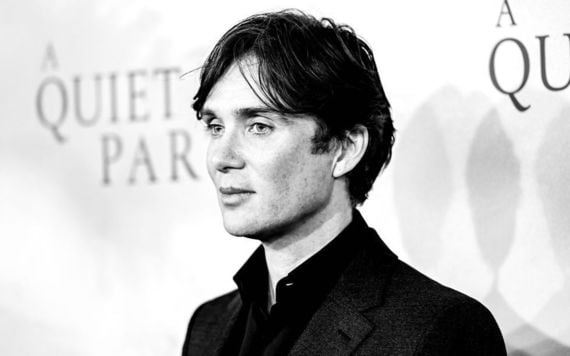 2
For some reason utterly beyond comprehension, Irish women did not make the cut for the list of the world's sexiest ladies.
Likely due to the Kardashian effect, Armenian women topped the list, with 5,971 out of 44,837 votes. Next came Barbadian/Bajan women, followed by American and Columbian ladies.
The survey also found that men, apparently, are all about looking. When asked to rank the qualities that contributed to attractiveness when travel dating, men selected "body type" and "facial features" most frequently, at 44 and 37 percent, respectively.
Women, on the other hand, place a premium on listening. When asked which qualities affected their decision most, 49 percent responded with "accent."
With that criterion in mind, it isn't any wonder Irish lads raked in the votes.
Check out the complete results below:
The world's sexiest men
(Based on dating preferences of 66,309 American women)
1. Irish – 7,862
2. Australian – 6,486
3. Pakistani – 4,761
4. American – 2,909
5. English – 2,133
6. Scottish – 1,554
7. Italian – 905
8. Nigerian – 721
9. Danish – 670
10. Spanish – 598
The world's sexiest women
(Based on dating preferences of 44,873 American men)
1. Armenian – 5,971
2. Barbadian/Bajan – 4,036
3. American – 3,402
4. Colombian – 2,741
5. English – 2,006
6. Australian – 1,040
7. Brazilian – 992
8. Filipina – 651
9. Bulgarian – 429
10. Lebanese – 323
How do you think Irish lads and ladies rank on the scale of international attractiveness? Share your thoughts in the comment section, below. 
* Originally published in May 2015