If you want to see what the future of Belfast city is going to look like, look up. You'll see cranes dotting the skyline and new hotels, museums, festivals and cultural centers rising rapidly all across town.
Clearly the city's cultural and economic leaders have already made the decision that there will be no going back to conflict, so Northern Ireland's political leaders will just have to start playing catch up.
Richard Wakely, the Belfast International Arts Festival's Artistic Director, knows Belfast from the inside out. A graduate of Queens University, he remembers when the festival (which is now in its 56 year) was a flickering candle trying hard to stay lit against the backdrop of an endless war.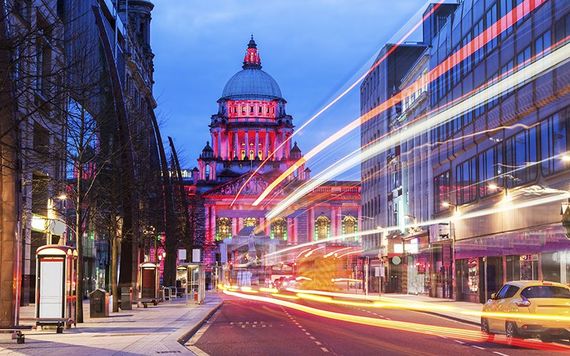 4
That's not the story the city is telling now. Recently Wakely was in New York, at the invitation of Tourism Ireland, the Northern Ireland Bureau and Tourism Northern Ireland to announce the forthcoming 2018 Belfast International Arts Festival (which will run from October 16 to November 4).
"New York was the first of our media announcements, and the message is clear, Belfast is coming out of its itself, it is less inward looking, now it's emerging from many years of civil unrest and rebuilding itself and we want the world to know."
Artists have the ability to reflect what is happening in a culture and their important role in the new emerging Belfast can't be understated, Wakely says.
In fact they're already ahead of the curve in terms of what's coming next and the festival program makes clear. The program is outward looking, 14 countries are currently represented and it also reaches across the divided city, with events planned for east and west Belfast, with ticket pricing scaled to permit greater access.
Interestingly, Wakely lives between Belfast and Dublin, spending five days a week in the northern city and the weekends (with his wife Teeth Chungh, who is head of production at The Gate Theatre and his two sons) in the Republic. It's an example of his all-Ireland, all-UK background that's made his artistic programming so nimble (it's the only festival that gets funding from both Westminster and Dublin).
4
And speaking of crossing borders the festivals first confirmed event will be a signature new work from the celebrated American social practice artist Suzanne Lacy, called Across and In-Between.
Borders have profound impacts on the lives of people who live on or near them and Brexit has made the question increasingly urgent for Ireland again. The Irish border is notoriously porous of course, running through lakes, roads and farmland. What are the lessons that have been learned from it? What do we need to remain conscious of? Lacy will explore the questions and the lessons with help from locals who have been shaped by its legacy.
Since the consequences of partition are still being felt today Lacy will also investigate how the border frames the identity of those who live on either side of it and she will explore how it intervenes in the routine of their everyday lives.
"Borders are in the news as never before, from the continuing migration of peoples from Africa and Middle East into Europe through to the implications of Brexit for those living and working on the island of Ireland," Wakely says.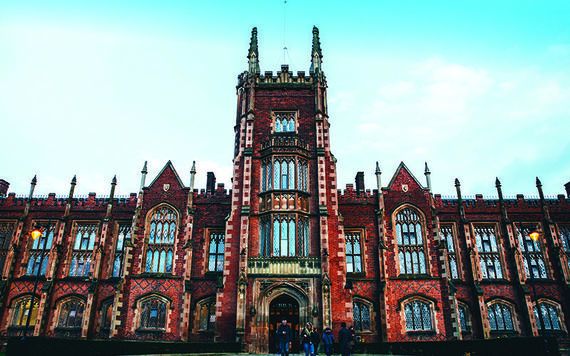 4
"However does a border represent a particular kind of region or social environment? If so, does the border tend to produce a particular kind of culture? And what is the relationship between this environment and its culture?"
These are profound questions and a reminder of why the festival has only grown in stature over its 56 years.
"The arts are a safe place for debate to happen, in a place where it otherwise might not happen. The global aspect of the festival is very important too. We see Northern Ireland in its global context and in doing so we see how much of our own lives connects to the wider world's."