In "I love Dublin because…" an article we published in September, we profiled eight New Dubliners with great tech stories to tell. The "New Dubs" we're profiling today have all moved from global tech companies to founding their own startups here in Dublin. We hope you enjoy learning about them and help us add to this great and inspiring list!
1. Krystian Fikert, Poland
From Google to MyMind
Krystian fulfilled a lifelong dream of his when he came to work for Google in Dublin in 2004. Early on he noticed that many of his fellow Poles struggled to access the mental health services they needed, faced with barriers such as language and cost. In 2006 he founded MyMind, initially working from a small office in the city center. Ten years later, the company has four centers between Dublin, Limerick and Cork, and a team of close to 80 therapists. The services are provided in 15 languages, both face-to-face and online.
"I was drawn to Dublin because of its energy and potential. It is a wonderfully multicultural city. It has a dynamic business infrastructure and a very supportive environment for startups. As a social enterprise, we received a lot of support from organisations such as Social Entrepreneurs Ireland when we were starting up. I'm proud to call Dublin my home."

7
2. Jacopo Anselmi, Italy
From Google to Credimi
With an MA in Statistics, Jacopo spent his time in Google working as an Anti-Abuse strategist before setting off on his own with Credimi. The invoice cashing platform's vision is to make invoice financing for SMEs faster, simpler and more transparent than the available alternatives.
My Credimj cofounders @jacopoanselmi and sabino costanza won It round of Europe startup award - now Bruxelles final ! pic.twitter.com/3mRDdm3slZ

— Ignazio Rocco (@Ignazio62) December 6, 2016
3. Zipporah Gatiti, Kenya
From IBM, Oracle, Sage, Datalex to Taste of Kenya
Zipporah came to Ireland in the early 2000's to study Computer Science at Griffith College Dublin. During the following decade, she worked for a diverse set of companies Sage, IBM, AIB, Datalex, Oracle. In 2012 she started TestCom, a Software Management Consultancy but it was in 2013 when she found her true purpose through Taste of Kenya: simplifying the Kenyan coffee supply chain by implementing direct trade between Kenyan coffee farmers and coffee roasters globally.
It was a pleasure to be part of this #MCAwards16 #TasteofKenya #BigWinner @MassChallengeCH2016 pic.twitter.com/OOWjNQsAns

— Taste of Kenya (@tastekenya) November 3, 2016
4. Lei Yu, China
From Wonga to Ardanis
Lei Yu came to Ireland six years ago as part of an exchange program between Wuhan University in China and Dublin City University. After graduation, he decided to stay here and says it was the best decision he had made in years.
The speed at which the IT industry is growing in Dublin has allowed me to meet a huge number of talented IT experts, and more importantly to expand my horizons. I came to work as a software engineer at Wonga but became a startup founder. I couldn't have achieved that without such a friendly environment for entrepreneurs, the tax incentives offered by the government, the top-notch talent pool, and the investment coming from all over the world. The ongoing cooperation between China and Ireland has been very encouraging and an added bonus.
7
5. Ranga Vadhineni, India
From Microsoft and Dell to Localmint and Leapchat
Ranga first came to Dublin to study for a Master's degree in Computer Science at Griffith College but stuck around for jobs with Microsoft, Version One, and Dell. In 2013 he founded the local business directory and discovery platform Localmint. While still serving as its CEO and based in the NDRC, Ranga also founded Leapchat in 2015, which allows businesses to offer customer support via Facebook Messenger.
Dinner with Ndrc team and other startups pic.twitter.com/gES61Q45wh

— Ranga Vadhineni (@ranga_vadhineni) May 17, 2014
6. Antonia Caraveteanu, Romania
From Google to ArtCraft
Antonia is the only New Dubliner on this list who still works for the multinational of her choice. She had been working for Google in Poland and relocated to the EMEA Headquarters here in Dublin in January 2013. Alongside her job in Google, she runs ArtCraft – an online art gallery for disabled and homeless artists, enabling them to sell their artwork and share their stories.
Simon artists show their work through @antoartcraft. See how the website is bringing the artistic side out in people https://t.co/Q6lvHbzYzg pic.twitter.com/gRxVcuhpz4

— Dublin Simon (@Dublin_Simon) December 7, 2016
7. Steve Facer, UK
From Microsoft to Meebler
Steve had grown to love Dublin while working as a technical sales manager for Microsoft in the UK and decided to move here definitively in 1996. He firstly set up an independent IT services business and then in 2014 he set up Meebler, empowering consumers to engage with businesses and brands without the risk of SPAM or information overload.
Dublin is a friendly city; people like dealing with each other. If you're genuine and open, it's easy to make good contacts, and people are very happy to offer help and encouragement. It's one of the things that kept me here when I arrived twenty years ago, and I've built a successful business with a great network of friends in both social and business circles.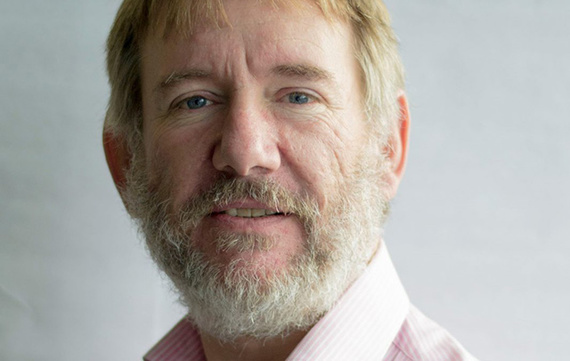 7
8. Angelo Paolillo, Italy
From Google to Cleerup
Passionate about man-machine interaction (MMI), design and development, Angelo first set foot on Irish soil in 2006. After a tenure in IBM and Google, he founded the education technology business Cleerup in March 2015.
9 years living in Ireland today!

— Angelo Paolillo (@angelopaolillo) October 1, 2015
9. Lina Gantar, Slovenia
From Google to Nuuk Digital
Lina arrived in Dublin in 2013. After spending over two years with Google, she founded Nuuk Digital in 2015. Nuuk helps startups grow and reach a global audience using digital marketing.
Love our new website :) https://t.co/m9qZgckvFl

— Lina Gantar (@linagantar) July 18, 2016
10. Nicoletta De Vincenzi, Italy
From Google and Facebook to Glowreous
Nicoletta moved to Ireland eight years ago and during that time has worked for both Google and Facebook. In the summer of 2016, she decided to leave the safety net of big multinationals and founded Glowreous, a platform connecting service providers in the beauty industry with their clients.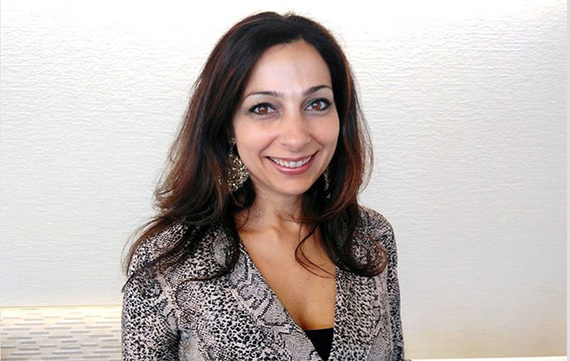 7
11. Frantisek Otava, Czech Republic
From Google to Otavation
After founding a startup in his home country of Czech Republic in 2008, Frantisek moved to Dublin to work as a Project manager in Google. After more than a year there, he was ready for his next gig – online marketing agency Otavation, which he founded in 2012.
Intro in Digital Marketing For Your Business: Baby Steps https://t.co/WOKvrfquri pic.twitter.com/MAcTJwTUZS

— Otavation (@Otavation) March 21, 2016
12. Charles Bibby, UK
From Larsen & Toubro to Pointy
Charles had anchored his yacht off Ibiza when Mark Cummins pitched him the idea of Pointy. He immediately liked the idea of the small device that would get a retailer's products online. It was at a time when both were keen to start something themselves and leave their multinational careers behind. The choice for Pointy was between London or Dublin. They quickly picked Dublin and Charles set sail from Menorca landing home in October 2014.
We were quite scientific about it and priced up how much it would cost to scale our product to 10% market penetration in both cities. With Dublin being that much smaller, it became clear that we could do a lot more with our seed funding here.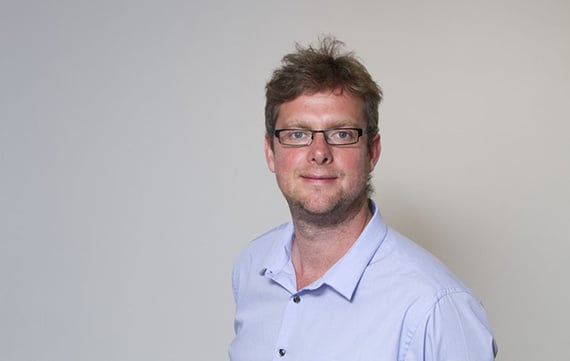 7
13. Frida Orre, Sweden
From Google to Moonfolk
Design thinker and qualified Nutritional Therapist, Frida first came to Dublin in 2008 to work for Google. After five years there, she got a degree in Naturopathy and began searching for ways to help people be healthier. In early 2016 she founded Moonfolk, which provides non-toxic organic female sanitary products on subscription. A percentage from each subscription is donated to associated charities.
14. Vol Pigrukh, Ukraine
From Accenture and Google to Profitero
Vol first came to Dublin to do a Masters in International Business in the Dublin Institute of Technology. He got a gold medal for his dissertation and a job offer from Accenture. After Accenture, he worked for Google for two years before moving two doors down Barrow Street to found Profitero in Dogpatch Labs in 2010. Dublin's easy access to both the UK and mainland European markets would prove vital.  Profitero's  customers include Waitrose, Ocado, Morrisons, and Delhaize.
Always a fan, now partners. @polarisVC delighted to publicly announce our investment in @Profitero http://t.co/hOhkhmHZ4L

— noel ruane (@NoelRuane) June 4, 2014
15. Michel de Voronine, France
From Google to Iguazu
Michael came to Dublin from his home in France in April 2011. He spent the next three years working for Google before setting up on his own with Iguazu. The pharmaceutical startup delivers digital content for sales representatives to inform and educate physicians about the benefits of new medicines on the market.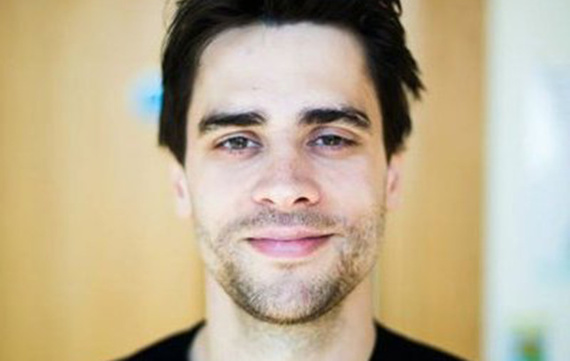 7
---
Natalie Lewendon is an English writer and journalist living in Dublin. You can find her tweeting @nl3w3nd0n.
This story was originally published in the Dublin Globe. You can find more stories from them here.