How Peaches and Domini Kemp kickstarted a food culture revolution in Ireland's capital city
Peaches and Domini Kemp, sisters born in the Bahamas to an Irish mother and Scottish father, completed high school in Virginia before settling in Dublin, where they began the city's food culture revolution. If you're familiar with Dublin you might recognize their food brainchild "itsa" – those dazzling, pink bagel shops sprinkled around the city.
Read More: Irish chef Mark Moriarty discusses cocktail culture in Ireland
But hidden behind the quirky colors is a story of determination and success, sprouting from a deep passion for healthy and tasty food.
After a life of overseas exposure, the sisters, upon moving to Ireland as teenagers, noticed a lack of discernible culture surrounding Ireland's food industry. So after years of garnering experience in catering and restaurants, the sisters decided to put forth their culinary passion in an innovative way, opening their first "itsa" bagel shop on Dublin's Abbey Street just before 2000.
By bringing America's favorite food to the Emerald Isle, the sisters opened the door to a new American-style inspired cuisine in Dublin. Following suit were the health food joints, 50s-style diners, and New York-style delis and cafes.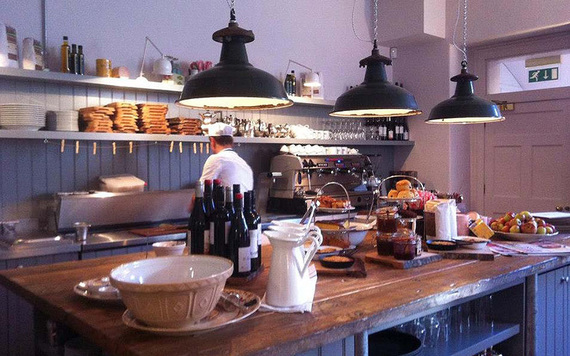 4
"We saw a gap in the market, and one of the things that we really did notice over here was that the only place providing gourmet sandwiches was O'Briens. Otherwise, you were going to a gas station to get a sandwich, and they weren't pleasant," Peaches Kemp told IrishCentral in an interview.
"So we were thinking: we're both cooks, we're both qualified chefs, and there's a gap in the market here. Bagels? No one's done bagels before. We went over to New York, talked to H&H bagels, got our first shipment, and the rest is history."
Not only did they bring bagels to Ireland, but the sisters designed a special menu that they knew would excite the city. They crafted recipes that would fill the bagels with delightful, fresh, local Irish products with a huge variety to choose from.
The shop was so well-received that their second shop in Dublin's coastal town of Dun Laoghaire followed just one year later; their third opened two years after that.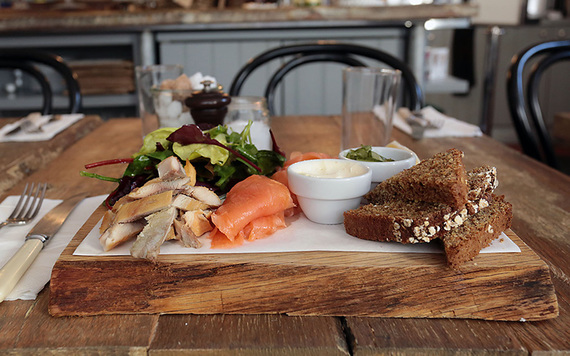 4
Read More: Highlighting Galway's fabulous food scene with some expert advice
Today, they have eight locations, a few of which stand within various museums and galleries around the city. In addition, they've branched out to create sister companies such as Joe's Coffee, juice press company Alchemy, Hatch & Sons, and Feast Catering Company. Their ethos is approachable and simple yet delicious meals. There's no table service, so it comes with a delightfully casual atmosphere.
"There's no great mystery to food. If you get really quality, good ingredients, and you apply good cooking techniques and you're passionate about it, you're going to come up with a great product. And that at the end of the day is what we want to do. Because that's what the consumers are looking for. They want something that's healthy, super tasty, and they can rely on the quality and the provenance of it as well, and know that it's not cheap ingredients that we're using."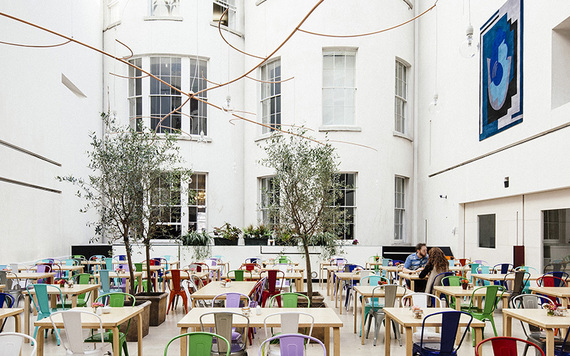 4
Read More: Popular healthy fast food chain opens in Ireland and fans are very excited
Although the sisters have experienced undeniable success in the industry, they do not see their ventures as a "franchise" in any way. In fact, they shy away from any sort of corporate label and believe it's important that they run their shops with a very personal, hands-on approach, considering their staff to be a big family.
"It's a hands-on approach. It's not corporate, but it is very personal, and I think that's why people like coming to us, because they know that there's integrity behind that, and that's our name behind that as well.
"It's all about integrity. We apply a massive amount of integrity to what we do, and I think that's the thing. No matter what we do, or where we take our food, we're always going to make new concepts with where people are going, and what they want to eat."
They also keep a close eye on what's trending in the city: "We apply that new thinking and look at what's coming up because we feel that we're the ones who are answerable to our customers."
In recent years, Dublin has undergone a massive food culture revolution, in that businesses like itsa are opening their doors to a more culinarily curious city, therefore inspiring other small, family-owned businesses to open their own doors to try something new. New types of cuisines are budding everywhere, bringing more variety and fun to the Dublin dining experience.
"We love what we do. We're passionate about it, and we're really lucky that we're sisters, that we're also best friends. We both have the same work ethos, and we're very focused on wanting to do the right thing," Peaches said. "Family is hugely important to us, so we're very close-knit. It's a really enjoyable process. It's not like saying, 'this is work, let's make money and go home.' It's a whole way of being, really."
You can keep up to date with the Kemp sisters on their Twitter and follow itsa on Facebook here.
*Originally published in 2017
What's your favorite place to eat while in Dublin? Let us know in the comments!