The very best of both come with CIE Tours new Weekender Collection! Immerse yourself in your chosen city with the help of a local and then branch off on your own to make it a getaway to remember.
CIE Tours International invites travelers to take a brisk break this fall and winter with its new Weekender Collection of five-day, value-focused getaways to Ireland and the U.K. With most available November through March, they include a choice of three city breaks in Dublin, London and Edinburgh, a guided tour of the best of Ireland's Southwest, and two unforgettable New Year's Eve celebrations.
All Weekender Collection trips combine the freedom of independent travel with an expert assist from CIE Tours knowledgeable guides. They include air transfers to and from the hotel on start and end dates.
For the city breaks, on the first full day, a guided walking tour familiarizes guests with their location. On day two, a dedicated private concierge will meet with guests in the hotel lobby to help them plan out their remaining days and get the most out of my whirlwind adventure. The Killarney experience, in contrast, offers a more classic guided vacation experience, with structured visits to some of Ireland's most beloved tourist attractions each day of the tour.  
Dublin Delight: 5 days, from $598 per person, December 2018 – February 2019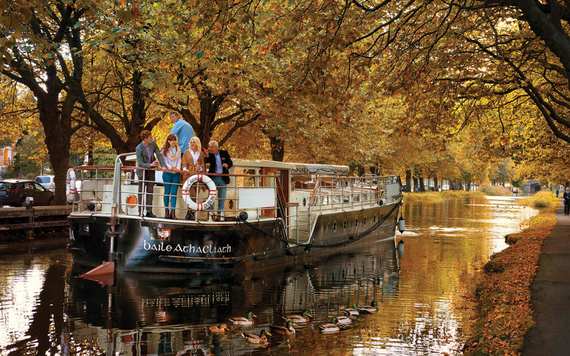 6
From its stately Georgian townhouses and rich literary legacy to its lively pubs and Grafton Street buskers, Dublin is as cosmopolitan as it is charming. The package includes accommodations and daily breakfast at Ashling Hotel, a guided tour of the Guinness Storehouse, and three days of access to the city's Hop-On, Hop-Off tour bus. Guests also receive a voucher to visit their choice of the modern Teeling Distillery, EPIC Ireland – the world's only fully digital museum, or GPO Witness History – a museum dedicated to the Easter Rising of 1916.
London Locals: 5 days, from $648 per person, November 2018 – March 2019
6
The package includes accommodations and daily breakfast at Hilton London Paddington – centrally located to the most sought-after sites of this world-class capital. Guests enjoy tickets to The Original Tour – London's most popular "hop-on, hop-off" tour bus with a choice of routes visiting the city's top attractions, plus tickets for three walking tours (changing of the guard, Soho's rock and roll history, and Jack the Ripper). And if that's not enough, guests are treated to a river cruise down the Thames to see the Tower of London, Tower Bridge, London Eye, Globe Theatre, Houses of Parliament and Big Ben.
NEW YEAR'S EVE IN LONDON – Festivities and Fun: 5 days, from $1,198 per person, Dec. 29, 2018 – Jan. 2, 2019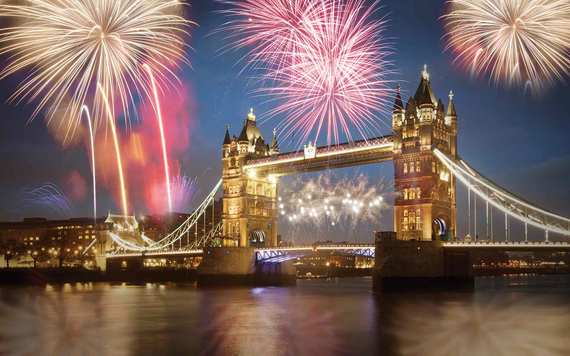 6
Offering all the features of London Locals, this tour puts guests in the heart of the city's New Year's celebrations.
Easy Edinburgh: 5 days, from $598 per person, available November 2018 – March 2019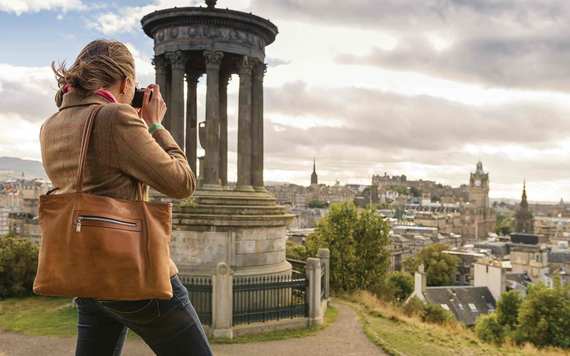 6
A rich architectural heritage and thriving cultural scene combine into one fascinating destination in Edinburgh. Guests enjoy accommodations and daily breakfast in Mercure Edinburgh Haymarket and three day passes on the hop-on, hop-off Edinburgh Bus Tours. A choice of three routes includes the city center Edinburgh Tour visiting Parliament, Edinburgh Castle, and Georgian-style New Town; The Majestic Tour with highlights spanning the Royal Yacht Britannia, Royal Botanic Garden Edinburgh and Palace of Holyroodhouse; and City Sightseeing, covering all the main attractions complete with a special "Horrible Histories"' commentary that includes all the "gory bits."
NEW YEAR'S EVE IN EDINBURGH – Tartan and Toasts: 5 days, from $1,198 per person, Dec. 29, 2018 – Jan. 2, 2019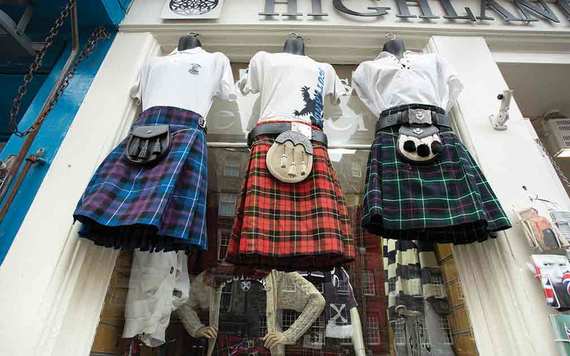 6
This package includes all the features of Easy Edinburgh plus a special plan for New Year's Day – a tour of majestic Edinburgh Castle and a ghost walk of Edinburgh's Royal Mile and Blair Street Underground Vaults in the company of a local guide. And, guests will have the chance to join the city's New Year's festivities, from street fairs to midnight fireworks to a national Auld Lang Syne singalong.
Kickin' Killarney: 5 days, from $548 per person, available November 2018 – March 2019
Colorful Killarney serves as the hub for guests to see the top sites of Ireland in this four-night adventure. With three nights at the Killarney Avenue Hotel and one at the historic Bunratty Castle Hotel, this tour is more like a classic guided experience than others in the Weekender Collection. Day One takes guests to the legendary Cliffs of Moher on the way from Shannon Airport to Killarney. On the days that follow, guests will explore the Dingle Peninsula Drive with free time in Dingle town to enjoy the fishing village's pubs and music scene; Kenmare and the Ring of Kerry; and Blarney Castle and Bunratty with time for shopping at Blarney Woollen Mills, a meander through quaint Bunratty town, and a farewell drink at the landmark Durty Nelly's.
For more information or to book a Weekender trip, visit www.cietours.com, call 800-559-0388, or connect with a travel professional.