I love Ireland, not just because I 'miss home', but I genuinely always appreciated it when I was there too. I have created this blog post to include some of my favorite places in Ireland to visit. Let me know if you share the love for any of these gems too…
Seafood and views in Lahinch
Lahinch is a small, seaside town in the north of County Clare in the west of Ireland and although I don't surf and don't even like the sea, there is something about Lahinch that really makes me warm inside. I love the simplicity of life, the landscape views and the food, oh the food!
10
I have had some of the best seafood in the local restaurant, O'Looney's Bar. Not only is the food melt-in-your-mouth quality, the views from the restaurant are truly breathtaking.  So much so, that I included it in my post about my best restaurant experiences in Ireland. Be sure to grab a drink in the towns local bars beforehand too for some cozy craic in a typical Irish setting.
10
Top tip: if you're heading to Lahinch; keep it simple and stay in a B&B. Bring your runners and forget your makeup bag. iPhone only necessary for capturing the memories.
Read more: How I made my dreams happen and moved to New York, scared but strong
The Cliffs of Moher
Another hit while you're in County Clare is The Cliffs of Moher. In 2006, the cliffs drew over 1 million visitors. The site is historically one of Ireland's most popular tourist destinations, I think this should be the number 8 wonder of the world!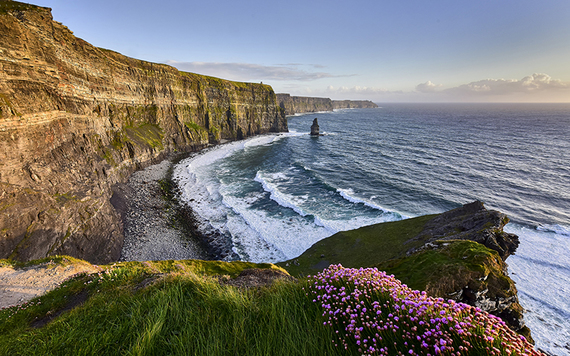 10
It's one of those scenes that literally takes your breath away. Partially because of the beauty and because the wind is usually at whipping force up there. Take note, if you're afraid of heights, don't go to the Cliffs of Moher.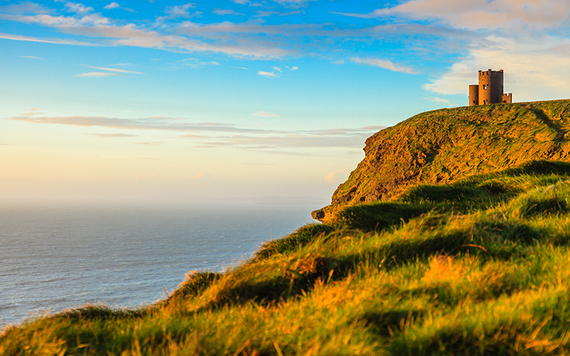 10
Go when the weather is calm and don't bring small kids. If you're interested in taking a trip to County Clare.
Beaches of County Wexford
Like many Dublin families, we often ventured to Wexford for a weekend stay-cation throughout my teenage years. We were lucky enough to have a little cottage by the beach that I typically hated. It had no wifi, no dishwasher and the TV was just RTE 1, TG4 and TV3. Clearly, the serene beaches, Sunday country drives and a stack of books on my bedside wasn't my idea of a 'getaway'.
Oh, I how I crave such tranquility now.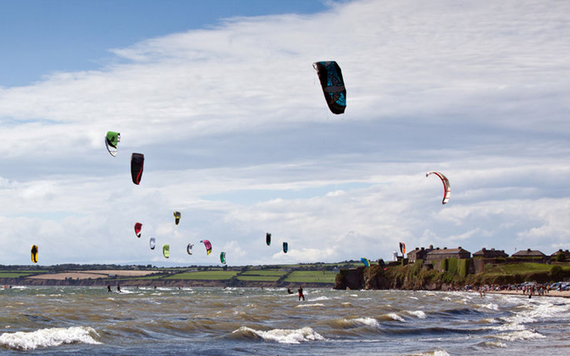 10
The beaches in Wexford are clean and the weather is always better than Dublin down there too. My favorite little village is Blackwater and the best beaches are Ballinesker, Curracloe and Carne beach.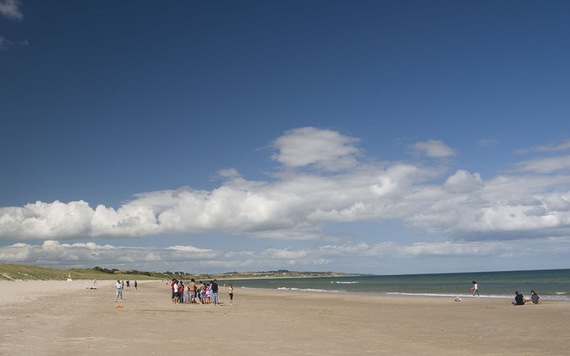 10
A castle getaway
I was invited down to Killiane Castle, not long before I left Ireland. Me and my Mam took to the road for a spontaneous mid-week getaway which ended up being a beautiful experience.
10
The castle is set out in a serene location, on a farm outside of the town of Wexford. The drive from Dublin to Wexford is always a scenic one, short but sweet – we stopped off in Avoca on the way of course!
Fish by the sea in Howth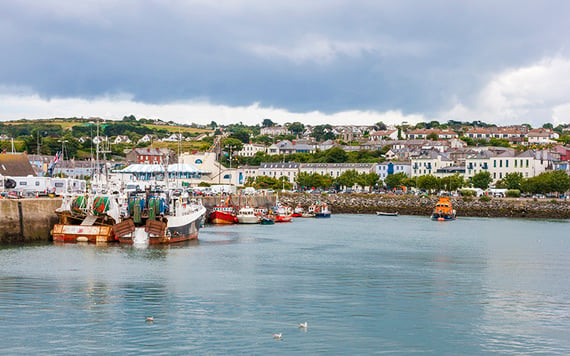 10
I lived near Dublin when I was in Ireland and so, a visit to Howth was a common weekend activity. I love the restaurants there, so many fish options and of course, so fresh! The walk along the promenade is a great way to spend a Sunday, or just park up, have a picnic and enjoy the views.
If you do venture out to Howth, you won't regret a visit to Octopussy's tapas bar. Its small, quaint and a little bit grubby but you'll love it if you know good fish!
10
* Stephanie O'Quigley has been blogging on SnappedUp.ie for over 4 years now. After a life-changing career with one of Ireland's most talked about brands and a 5-stone weight-loss, her blog has caught the attention of thousands in Ireland and the UK. Now, Stephanie has relocated to take on the New York City concrete jungle. Follow her blog to see an insight into living and working in Manhattan. You can follow her writings on her blog at www.snappedup.ie, or via Instagram @StephanieOQuigley or on Snapchat at StephanieOQ.