From Clare to Cavan – take advantage of what Ireland's midlands have to offer from great outdoor activities to walking and food trails.
Often an overlooked region of Ireland, Fáilte Ireland, the country's national tourism development authority, has launched a new tourism initiative program to promote "Ireland's Hidden Heartlands".
Planning a trip to Ireland? Book your tours to top destinations with IrishCentral here
Similar to what Ireland's tourism authority achieved, in putting Ireland's Wild Atlantic Way onto international must-see spots in Ireland, Fáilte Ireland's plan is to bring to life the Midlands' rich natural assets including its many lakes, walkways and "blueways".
Their plan will also leverage Ireland's growing tourism trend for soft activities by encouraging visitors to be "active in nature" and explore the region off the beaten tracks through a range of activities including walking, food, cycling, fishing, and boating routes.
The River Shannon
The River Shannon will be a central focus of the brand, with a Shannon Master Plan currently being developed by Fáilte Ireland in partnership with Waterways Ireland, to drive tourism opportunities both on and off the water, and in the towns surrounding it.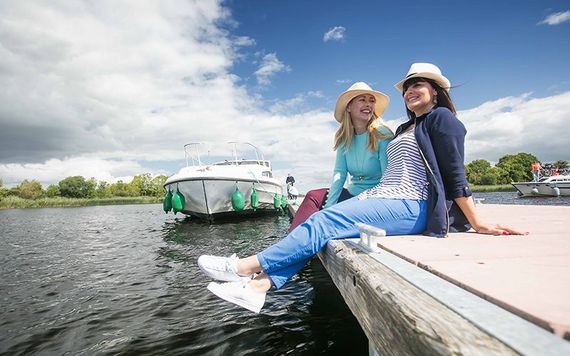 5
Beara Breifne Way
Another asset for Ireland's Hidden Heartlands will be the Beara Breifne Way, which spans the whole region, and where a compelling walking and trail experience will be developed to international standards. The Activation Master Plan will see a number of towns along the route identified as walking hubs to support this ambition and drive visitors into nearby areas.
A series of food networks and trails will also be developed as part of the new brand.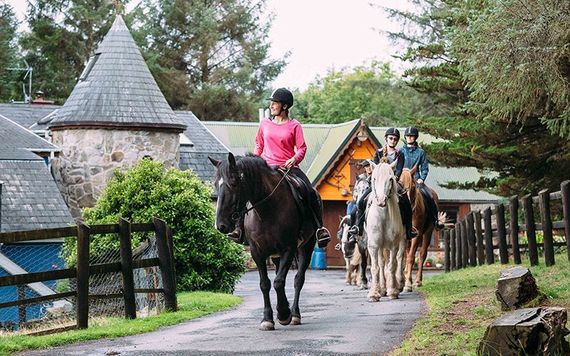 5
Where is Ireland's Hidden Heartlands?
Ireland's Hidden Heartlands will cover the 'heart' of the country, from Leitrim down to East Clare and extending through Longford, Roscommon, East Galway, as well as parts of Westmeath, Cavan, North Tipperary and Offaly.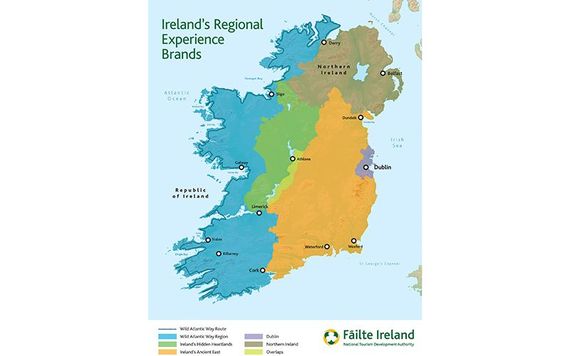 5
The new brand will complement Fáilte Ireland's other key brands - the Wild Atlantic Way, Ireland's Ancient East and Dublin.
Ireland's Hidden Heartlands will now become a tourism development zone with Fáilte Ireland allocating investment and resources across the region.
An initial €2m has been allocated to start the development stage of the brand, with further funding to follow. This first round of investment will help to develop visitor experiences, support industry development and develop marketing campaigns for the region.
Planning a trip to Ireland? Book your tours to top destinations with IrishCentral here