Holyrood Castle has a penthouse and 360-degree views of Dublin city.
Holyrood Castle in Dublin is on the market if you're looking for a luxurious new place to live in Ireland's capital.
Read More: Dream of being the Lord of the manor in Ireland? It'll only cost you €20m
Located in Sandymount, the stunning Holyrood Castle is for sale through Sherry Fitzgerald realtors with an asking price of $2,700,00 (€2,500,000).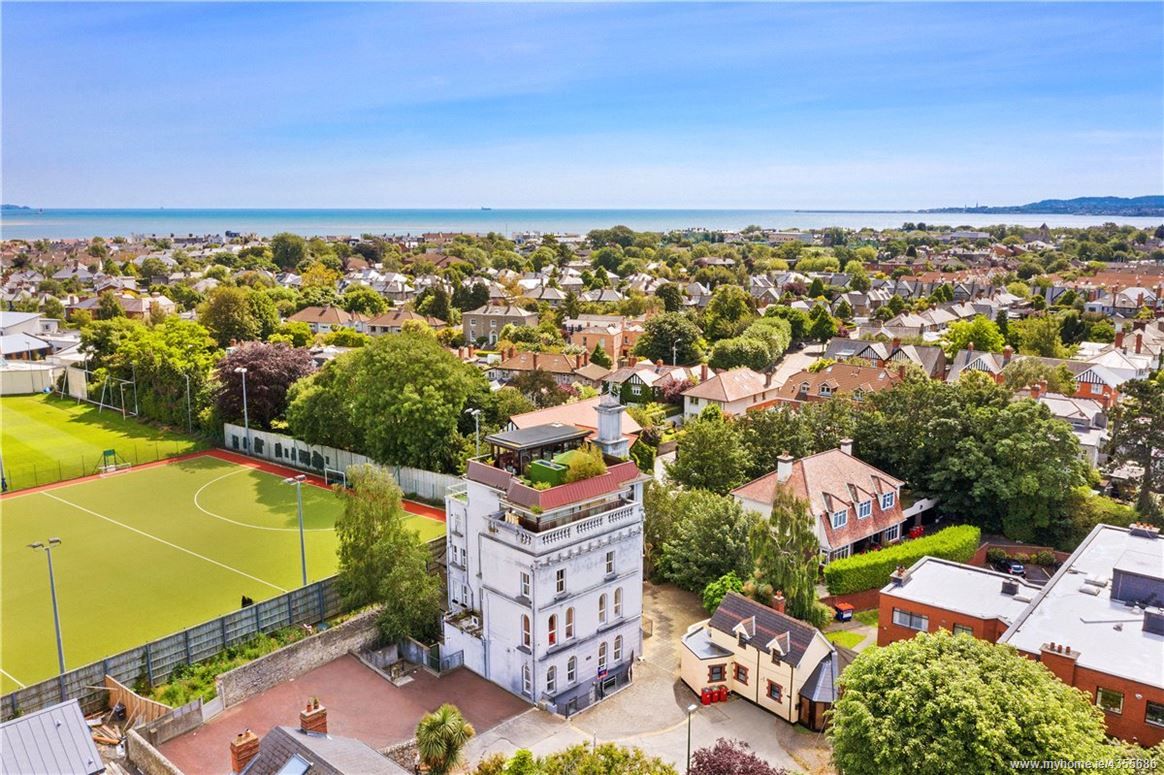 5
The property's realtors say: "Holyrood Castle is a most distinctive 19th-century four-story over basement castellated residence, tucked away in a quiet cul-de-sac off Sandymount Avenue making it an outstanding investment opportunity, stunning home or home and income."
The Castle is currently divided into three "spacious and elegant apartments" that include a 3-bedroom basement apartment, a 2-bedroom ground floor apartment, and a "dramatic triplex penthouse" with a rooftop garden that boasts a "unique and creative bespoke interior where no expense has been spared."
The private rooftop garden offers 360-degree views over Dublin city, the mountains, and sea.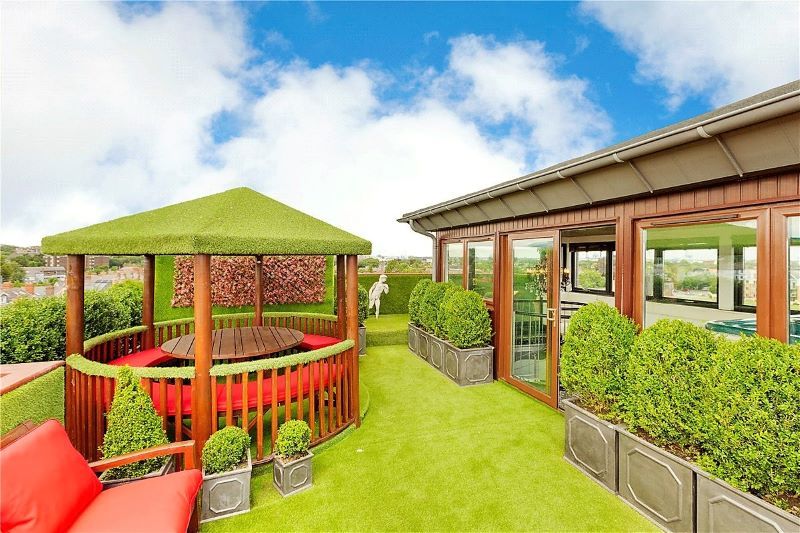 5
Read More: Pop singer's former Galway mansion on the market for $3 million
The realtors also note Holyrood Castle's convenience, highlighting that it is only a short distance from Sandymount Village and Sandymount Strand.
One writer for the Irish Times aptly describes Holyrood Castle as a "noughties pleasure dome" that "appears to have been designed entirely with entertainment in mind."
5
Speaking of the Castle's penthouse, she writes: "A dramatic spiral staircase rises from here to a top-floor Jacuzzi room whose mosaic-tiled ceiling includes 14-carat gold-leaf detail; this leads out to a vast AstroTurf-clad rooftop garden complete with AstroTurf-covered gazebo, classical statuary and uninterrupted views across the YMCA playing fields next door."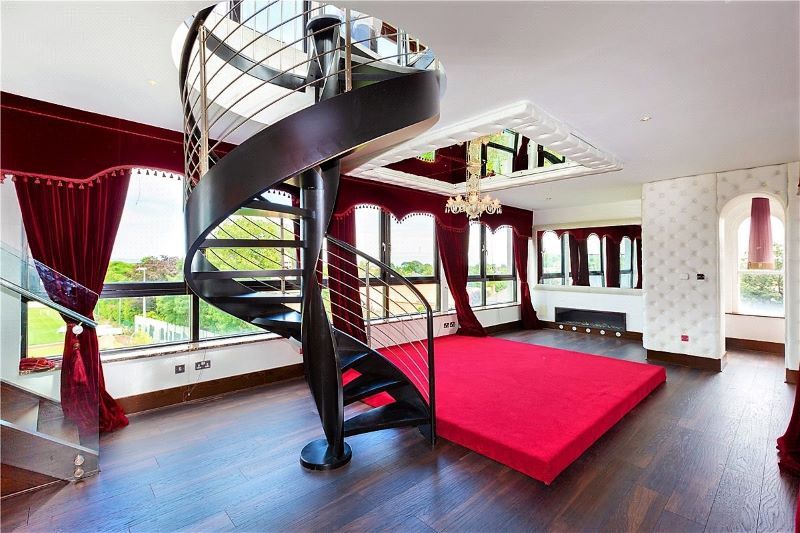 5
"With a sauna area thrown in for good measure, it all adds up to quite the party palace."
Read More: Top reasons to make the move to Ireland
Where do you dream of moving to in Ireland? Let us know in the comments!