Ever dreamed about running away and opening a guesthouse on a sweeping cliff in Ireland, overlooking the Atlantic Ocean? Here's your chance. 
Gorman's Clifftop House in Ballydavid, Dingle, Co. Kerry, is on the market. The 13 bedroom, 14 bathroom house comes complete with a restaurant and lounge and is on offer for $1,078,288 (€950,000) from DNG WH Giles.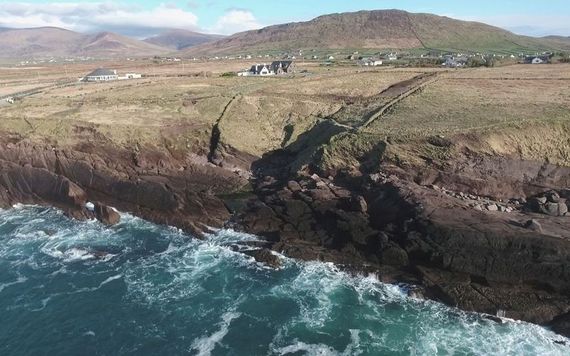 8
The jewel in the crown of an area renowned for it's scenery, with unmatched sea views of the Three Sisters, Smerwick Harbour, and the majestic Brandon Range, Gorman's Clifftop House and Restaurant, the only four-star guesthouse and restaurant (also with private living quarters), on the Dingle Peninsula and right on the coast of The Wild Atlantic Way is a prime vacation spot.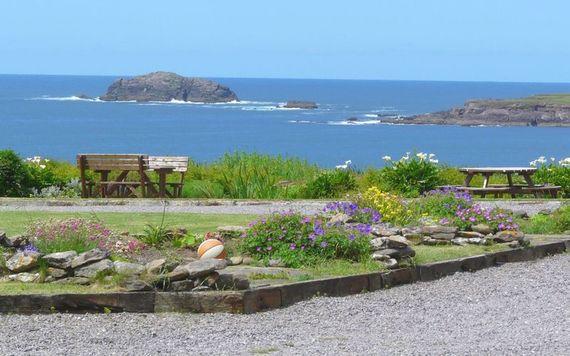 8
Standing on 3 acres, this landmark property with a floor area of over 8,000 square feet offers 9 luxurious guest bedrooms, all ensuite. They are spacious and comfortable, varying from king-size double rooms, twin rooms and family rooms. There is a laundry room with a Miele washer and commercial gas driers, which doubles as a drying room for guests.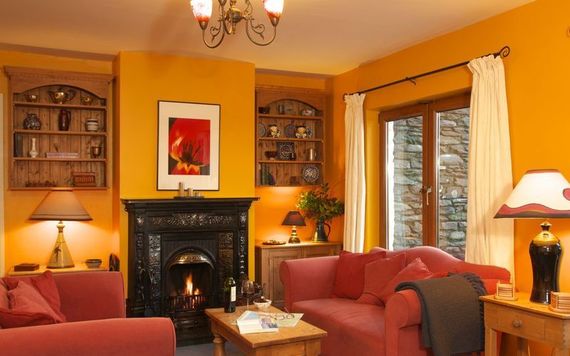 8
This property also has a spacious 40-seater restaurant complete with exquisite sea views, an open fire and a bar that has the benefit of a restaurant license. The restaurant is facilitated by a large, state of the art commercial kitchen, fully fitted and equipped to modern day standards. The property also has the benefit of an extensive reception area and Lounge areas for visitors to enjoy.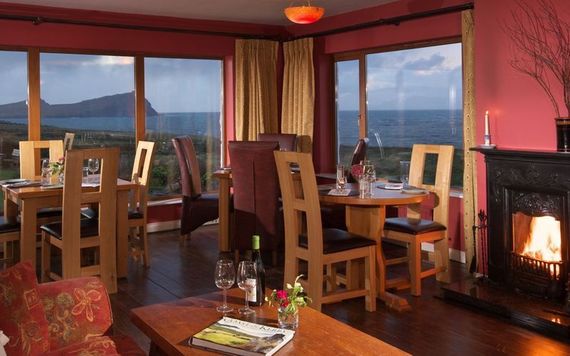 8
And what about amenities for you? 
The private quarters include a kitchen/dining/lounge area, a utility room, a living room, a private outside decking area, and four bedrooms - one ensuite and a separate shower room.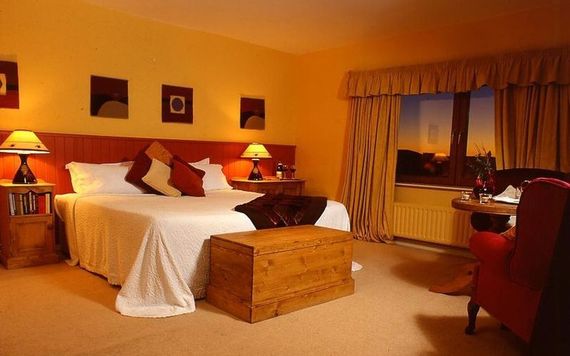 8
A superbly run business, with an excellent reputation, Gorman's Clifftop House and Restaurant has won many awards from AA Ireland, Georgina Campbell, Good Food Ireland to name a few, and is included in all the best guide books and sites. It is renowned for use of local produce in its exceptional cuisine.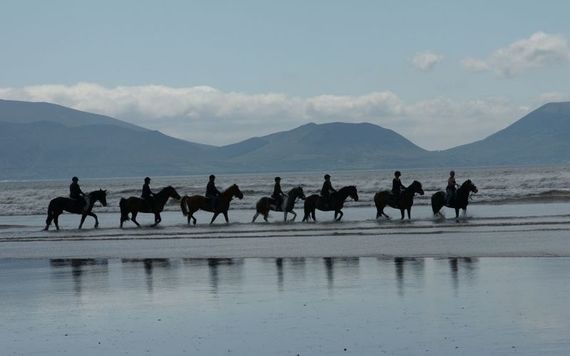 8
For those interested in development, it also lends itself to various other uses such as a retreat center, a cookery school, a catering business, wedding venue or even as an impressive family home with room for the whole extended family. 
8
It's also the ideal starting point for adventures along the Wild Atlantic Way Drive, Slea Head, the Dingle way walking route, Pilgrims Path and the Kerry Camino, Star Wars filming locations, and the town of Dingle itself is only a 15-minute drive away. 
Read the full property listing to get more information. 
* Originally published on Feb 26, 2019.