The National Library of Ireland (NLI) is a must-visit cultural institution for any visitors to the Emerald Isle interested in delving into the story of Ireland. Visitors can enjoy lively events and exhibitions, use the beautiful Victorian reading room, get free advice on their family history, and drop by Café Joly for a quick coffee or relaxing lunch.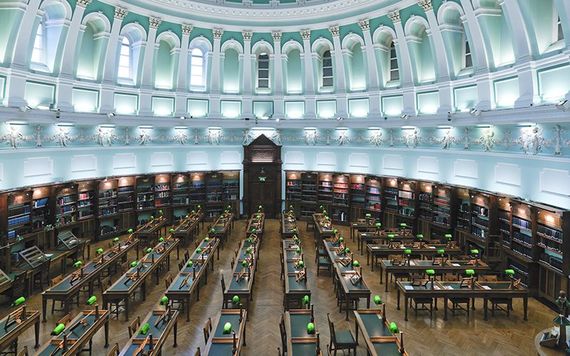 6
Particular highlights at the main library buildings on Kildare Street are the award-winning William Butler Yeats exhibition, and moving World War Ireland exhibition. The NLI's National Photographic Archive, situated in Temple Bar, is host to Photo Detectives, an exhibition exploring a century of Irish life through the NLI's remarkable photographs.
But did you know that the NLI also has a wealth of online resources to explore? We went on a virtual visit to find out more!
Online catalogue
The NLI is often referred to as Ireland's "memory keeper". Its mission is to collect, preserve, promote and make accessible the documentary and intellectual record of the life of Ireland. It's a commitment the Library makes not only to Irish people, but to the world.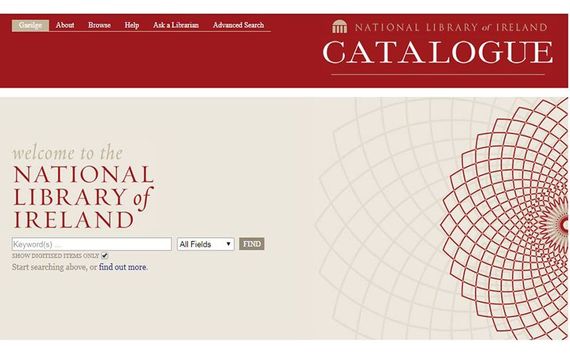 6
The Library's online catalogue contains more than 100,000 digital images and documents that bring to life moments in Irish history from the 13th century up to the present. Notable items available to view include diaries that give firsthand accounts the 1916 Easter Rising, manuscript drafts by James Joyce, some of the earliest drawn maps of Ireland and thousands of photographs of every part of Ireland. 
6
The catalogue is easy to search and navigate with no registration required, but if you're stuck, you can always send your query to the librarian on duty through the 'Ask a Librarian' feature.
The Library also has a vibrant social media presence that is friendly, helpful and very polite (the NLI thanks new Twitter followers individually at the end of each day!). Whether you want to ask a question about visiting the Library, using its online resources or just want a daily dose of Irish history, be sure to follow the Library on Facebook and Twitter. If you're interested in becoming a photo detective yourself, join the Library community on Flickr, and for video content, subscribe the NLI's YouTube channel.
Online exhibitions
The NLI is home to the world's largest WB Yeats collection and you can explore the award-winning exhibition here from the comfort of your own home, if you can't make it over for a visit (but we recommend that you do!). Other exhibitions available online include The 1916 Rising: Personalities and Perspectives, The Dublin Lockout, World War Ireland and Power & Privilege: the Big House in Ireland (shared through Google's Cultural Institute). The exhibitions include a mix of vivid images, detailed information and commentary from experts that bring Ireland's varied past to life.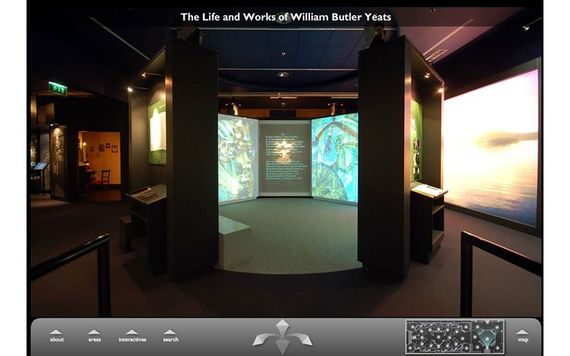 6
Family history resources
Who are we and where do we come from? The age-old questions! If you're looking for helping tracing your family tree, the National Library website is the ideal place to start. With tips on how to get going, online resources to help - be sure to check out the NLI's Catholic parish registers website which contains records of baptisms and marriages from the majority of Catholic parishes in Ireland and Northern Ireland up to 1880 - and a free genealogy advisory service, the NLI is helping connect the dots between generations of families.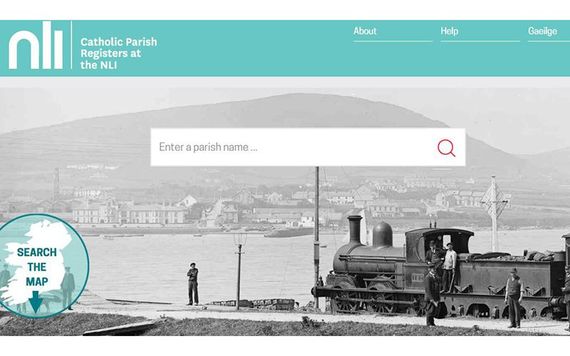 6
While nothing beats stepping foot inside a Library, there's so much to be gained from a virtual visit. Happy exploring!