Some of the most rewarding locations and experiences in Ireland are off-the-beaten-track.
You might have to work a little harder to reach them, but you will be so very happy that you did.
From ancient cliff-side forts to castles straight out of a fantasy epic, from bubble domes where you can sleep under the starry skies to immersive exhibitions about Ireland's Viking past, these are Ireland's new must-see travel destinations.
Dun Aengus, Inishmore
18
Dun Aengus (Dún Aonghasa) is a stunningly preserved prehistoric hill fort on Inishmore, the largest of the Aran Islands. Sitting on the very edge of a 100-meter-high cliff, the archaeological site offers a truly breathtaking view. Most of the fort's structures date from the Bronze and Iron Ages and consist of three massive dry-stone walls and chevaux-de-frise, a dense band of jagged, upright stones, that surround the fort, designed to impede attackers. This is a spot that you will never forget.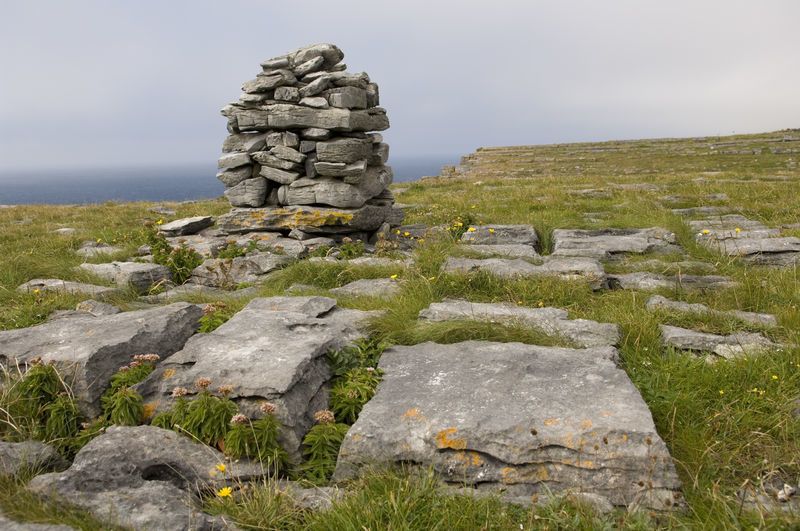 18
A trip to Dun Aengus is an absolute must during any trip to Inishmore. After disembarking from the ferry at Kilronan, the main town on Inishmore, Dun Aengus is a 30 minute trip by bike or horse and cart (both available to rent at Kilronan) or an hour and a half long walk. A visitor center is located at the start of the walk up to the fort and includes information about its history.
Finn Lough Bubble Domes
18
Treat yourself to a night or two at one of the most unique places to sleep on the island of Ireland: in the middle of a tranquil forest, in a clear geodesic dome, with the starry night sky visible above. The Finn Lough resort in Enniskillen, Northern Ireland is a mere 90 minutes from Belfast International Airport, nestled on the banks of Lough Erne. While this resort has traditional accommodations in the form of luxury suites and cottages, the standout is by far their bubble domes, which offer the chance to spend the night sleeping on a four-poster bed with a 180-degree view of the forest's foliage around you and the heavens above.
18
In addition to this one-of-a-kind experience, Finn Lough also offers spa treatments, a delicious restaurant featuring a fresh, seasonal, local menu, and a full range of outdoor activities such as water sports, fishing, boating, cycling, and hiking.
The Great Western Greenway
18
Explore the wonders of the longest off-road walking and cycling trail in all of Ireland. The Great Western Greenway stretches for a glorious 26 miles between the town of Westport and Achill Island in County Mayo. It follows the path of a railway route that closed in 1937, just 42 years after it was built, and lay unused until it was developed into the Greenway.
18
The Greenway will take you past many of Mayo's top attractions including Croagh Patrick, the Céide Fields, a deserted famine village in Achill, the National Museum of Country Life, the coast of Clew Bay, and the Ballycroy National Park. Along the trail are some top-class hotels and B&Bs, making it possible to take a few days to explore the whole trail by foot or on rented bicycles, which can be found in any of the four main towns along the way: Achill, Mulranny, Newport and Westport.
McDermott's Castle, Lough Key Forest Park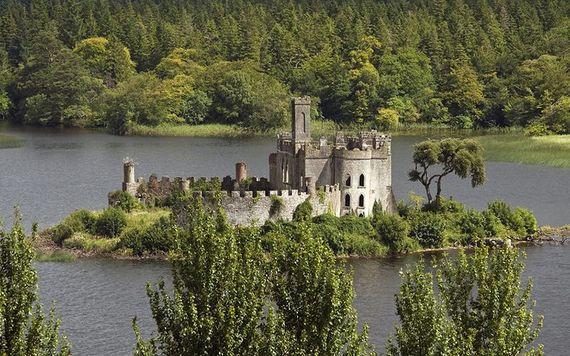 18
One of the most picturesque locations in all of Ireland (and that's saying something!), Lough Key Forest Park occupies nearly 2,000 acres of lakefront, forest, and trails just outside the town of Boyle in County Roscommon. The park, which was once part of the Rockingham Estate and opened to the public in 1972, sits on the banks of Lough Key. On-site is a visitor center with a restaurant and a number of nature trails and walks. Other attractions include an ice house, a gazebo, a ruined church, stables, tunnels, bog gardens, a wishing chair, a fairy bridge, and a deer paddock.
18
But the crown jewel is McDermott's Castle, which sits on the half-acre Castle Island in the south-east corner of Lough Key. A vision straight out of a fairytale, the current castle structure was constructed as a folly castle in the 1800s, but the history of the island goes much deeper. It was the site of a 12th-century castle of the McDermott (Mac Diarmada) clan of Connacht. Castle Island is accessible via boat, with a number of local guides offering tours.
Bushmills Distillery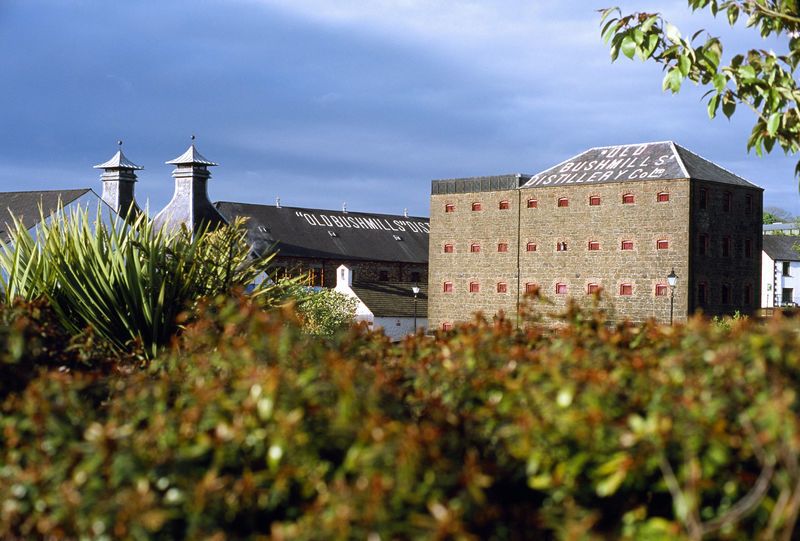 18
The island of Ireland is world-famous for its whiskey, and where better to learn all about it than the oldest working distillery in the land. Bushmills is named for the town where it has been distilled for over 400 years, on the banks of the River Bush near the northern coast of County Antrim, just over an hour's drive north of Belfast. Using water sourced from Saint Columb's Rill (a tributary of the River Bush) and Irish barley, Bushmills makes the only triple-distilled single malt whiskey in Ireland. The distillery tour experience is a must for both whiskey-enthusiasts and lovers of history. Learn the craft and process of whiskey distillation, local history, and gain delicious insights about Bushmills' tasting notes and flavor profile.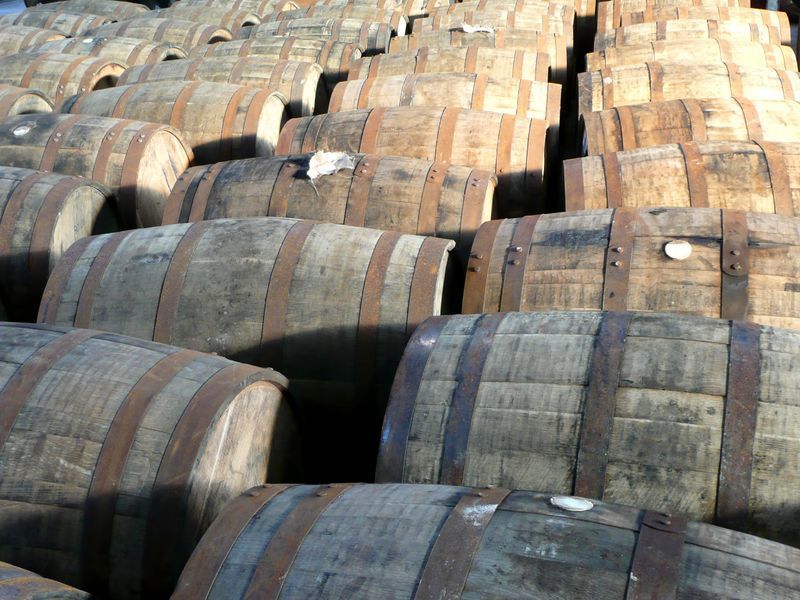 18
The nearby Bushmills Inn, a four-star luxury boutique hotel, is the perfect place to take in a meal or extend your stay in this charming town, ideally situated as a base for exploring the Giant's Causeway, Dunluce Castle, the Carrick-a-Rede Rope Bridge, or playing a few rounds at the Royal Portrush Golf Club, which will host the 148th Open this year from July 14-21. 
Rathlin Island
18
The northernmost point in Northern Ireland, Rathlin Island is also Northern Ireland's only inhabited offshore island, with a population of approximately 150 people dotted across its 4 by 2.5-mile landmass. The L-shaped island can only be reached from the mainland by boat with a daily service ferrying residents and tourists alike across the six miles between Ballycastle in County Antrim and Rathlin.
18
Visitors flock here to immerse themselves in island life and to explore the natural wonders Rathlin has to offer, many of which are intimately connected to the island's place in history and lore. The volcanic island boasts 230-foot tall cliffs and the famous Bruce's Cave. As legend goes, it was while occupying this cave that Robert the Bruce, also known as Robert I of Scotland, encountered a spider struggling but persevering to build a web and was thus inspired to continue his fight for Scottish independence and regain his title. Rathlin is also home to Northern Ireland's largest seabird colony, with tens of thousands of puffins, guillemots, auks, skylarks, and peregrines taking up residence among the cliffs at the local Royal Society for the Protection of Birds nature reserve. Additional highlights include walking, cycling, and food tours.
Waterford Viking Experience
18
Waterford, Ireland's Viking city, is the ideal place to explore Ireland's fascinating Viking past. The city, which gets its name from the Old Norse Veðrafjǫrðr, was founded by Vikings on the banks of the River Suir in 914. That means there are over 1,100 years of history waiting to be discovered. Just over a two-hour drive south of Dublin, Waterford is well worth the excursion, with a vibrant arts, design, and dining scene as well. Make it a stop on your tour of Ireland's Ancient East, exploring other wonderful towns and cities like Wexford and Kilkenny, and the ancient history of the Boyne Valley along the way.
18
In the city's Viking Triangle, you can visit Reginald's Tower, which was named for the Viking Ragnall and is the oldest civic building in all of Ireland, see what remains of Waterford's old defensive walls, or check out the city's Medieval Museum. To really get in touch with the city's Viking roots, you can also visit "King of the Vikings," an exciting 3D virtual reality experience that takes place in a reconstructed Viking house.
Mizen Head Bridge
18
Spanning a chasm between two sheer cliffs at Ireland's most south-westerly point, Mizen Head Bridge, on the Mizen Head Peninsula in County Cork, offers one of the most jaw-dropping views in all of Ireland - the expanse of Atlantic ocean stretching before you, the landscape of the Emerald Isle rising up behind you, and waves crashing below. The original Mizen Head Footbridge was completed in 1909, offering passage to a lighthouse and radio signal station. The bridge was widened and replaced in 2011 and is now a key part of the visitor experience at the Mizen Head Signal Station Visitor Center.
18
The signal station was constructed to warn ships about passages with treacherous rocks as they made their way around Ireland's south coast. Today, it houses a dynamic museum experience dedicated to Ireland's maritime history, in addition to a replication of light keeper's quarters. But getting there is half the journey! The station is accessible by 99 steps with different lookout points and viewing platforms, and by the footbridge, which also offers views of the local ocean wildlife such as seals, dolphins, kittiwakes, and gannets. It's an important stop on any Wild Atlantic Way tour.
What are your favorite "undiscovered Ireland" attractions?
Proudly produced in partnership with Tourism Ireland - learn more on Ireland.com