Dublin is among the top 50 most visited cities in the world, according to data released by Euromonitor International.
In the 2017 Top City Destinations Ranking, Ireland's capital city ranked number 43 in international tourist arrivals, just ahead of Florence at number 44 and behind Malaysia's Johor Bahru at number 42. Dublin's visitor numbers also topped popular cities Sydney, San Francisco, and Rio de Janeiro.
Read More: Dublin and surrounding areas tours
Hong Kong, with more than 25 million visitors, is the world's number one most visited metropolis. Bangkok came in second with 23 million arrivals and London was third at more than 19 million travelers.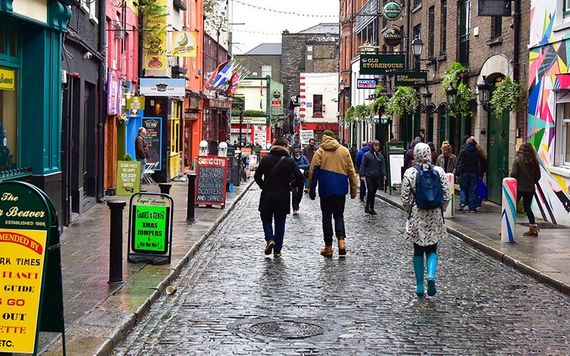 2
Paris and New York ranked 7th and 8th respectively, with New York the most visited city in the United States.
The report warned that with Brexit looming, London's reputation as a leisure and business hub could be hampered, with Dublin named as one of its potential successors.
Read More: Kerry and the Wild Atlantic Way tours
According to the market researcher, around 4.8 million international visitors arrived in Dublin last year, with that number predicted to increase to more than 5.3 million by 2020 and over 6 million by 2025.
H/T Irish Examiner