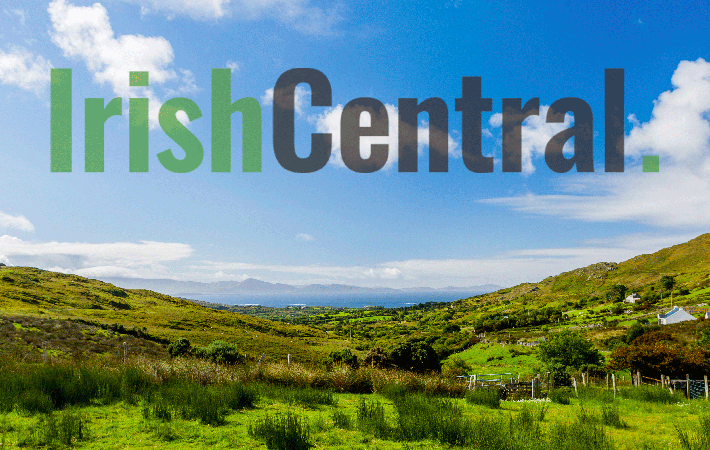 IT'S funny the things that crop up in conversation now that Giovanni Trapattoni is firmly ensconced as manager of the Ireland football team.
On Tuesday afternoon, as the rain poured incessantly from the heavens, Trap held court once again in the ballroom of the Grand Hotel in Malahide on the eve of the World Cup clash with Cyprus.
It was an afternoon's entertainment befitting of a grand room to be fair as Trap meandered from one topic to another, all the time reminding us that his only interest in life is winning football matches with the Irish team.
A day earlier he had looked somewhat rather more bemused when the subject of Andy Reid was raised just down the road at Gannon Park, permanent home to Malahide United and temporary training ground home for the Irish team when they're in town.
One Sunday paper last weekend had suggested that Trapattoni and the Sunderland midfielder Reid had been involved in a difference of opinion on the night of the Ireland-Georgia game in Germany last month.
On Monday the Irish media wanted to know more as the Reid tale served as the backdrop to Wednesday night's revenge mission against the Cypriots at Croker.
The story, substantiated in at least one Tuesday morning paper, goes that Trap and Reid swapped words and almost came to blows as the night turned to morning in Weisbaden with Reid, a more than useful musician, leading the traditional Irish sing song in the team hotel.
Interestingly, Trap didn't deny the story at any stage on Monday, nor did he mention it all on Tuesday afternoon as the skies opened over Malahide and the rest of the country.
Instead he admitted that he sometimes loses patience with players, that he can become infuriated and that he understands if star names want to play for their country and get upset when they don't.
Throughout his brief reign to date Trap has also made it clear that he sees Reid, yet to play a minute under the Italian before Wednesday's game against Cyprus, as a front player to play off Kevin Doyle, almost an understudy for Robbie Keane.
On Tuesday he didn't say as much but his actions confirmed it when Trap called Darron Gibson, yet to play a full game for Manchester United this season, into the team to play the Cypriots.
That decision suggests that Reid is even further down the line in terms of a first team place than we thought.
We already knew that Steven Reid, Glenn Whelan, Liam Miller and Andy Keogh were ahead of Trap's eyes before Tuesday's team selection, and he suggested this week that both Gibson and Keith Andrews were also further up the pecking order.
Which leaves Reid -- and exile Lee Carsley -- as about seventh and eighth choice for the center of Trap's midfield, and that's without even a mention for Stephen Ireland.
It is indeed a hot topic in some circles right now.
As the rest of the country debated the Irish Budget on Tuesday, those of us who write nonsense about football for a living were deep in conversation about the Reid situation in that Grand Hotel in Malahide.
All of us were agreed that Reid is the new David O'Leary, who was infamously frozen out by Jack Charlton for so many years.
We also agreed that this is a results business. If Trap keeps the World Cup dream alive then the nation, in bad need of a post-Budget lift, won't worry too much about Reid or his whereabouts.
Nor will we care too much about Trap's view that the world's current economic crisis is down to "America's crazy, crazy finances," as he bizarrely suggested in the middle of Tuesday's press conference.
International football, like a good budget, is all about results. The jury is still out on Trap's team -- and the Budget! Time will tell in both cases.
Will Loughnane Rise Again?
THE great Ger Loughnane has never been afraid to put his mouth in where it hurts, a trait that has served him well over the years.
As Clare manager in the breakthrough All-Ireland year of 1995 Loughnane had the belief in his convictions to tell anyone prepared to listen that his team were going to win the McCarthy Cup.
Many doubted him that summer, but not Loughnane and not the finest generation of hurlers that Clare has ever produced.
When the experts said Clare would lose to Offaly in the All-Ireland final that year Loughnane dismissed them with the same utter belief he has instilled in his team.
When an RTE reporter asked Loughnane if his team could still win as they trailed by two points the manager defiantly said, "We're going to do it."
Clare did, of course, as Loughnane became a hero as he wiped out the curse of Biddy Earley.
Success brought adulation in his native country, but Loughnane's bravado and confidence bordering on the arrogant didn't sit well with all hurling fans before he eventually left the Clare job to others at the turn of the century.
Loughnane was never going to be away from the game for long.
His opinionated views of the game had also won him many admirers in RTE television, who turned Loughnane into one of their finest studio analysts until the Galway job came calling two summers ago.
Eager to prove himself as a manager once again, Loughnane couldn't resist the challenge offered by Galway's perennial underachievers.
Nor could he resist the chance to publicly push his belief in his own ability and that of his players to the absolute limit.
As soon as he got the job Loughnane declared that he would deliver an All-Ireland title to the Tribesmen within two years of his three-year contract.
It was always going to be a hard act to live up to, particularly in a county where many of hurling experts regarded themselves on a level above even Loughnane's.
Thus when he failed to deliver the McCarthy Cup this year -- in reality he wasn't even close to Kilkenny's level all season -- those words were always going to come back to haunt Loughnane.
On Monday night they did just that when delegates to the county board meeting voted him out of office a year ahead of the end of his intended contract.
That Loughnane lost his job by just two votes -- 28 to 26 -- will probably hurt him, but not as much as the rejection he has just suffered.
Loughnane will be back, though, probably as a pundit before another county takes a chance on his managerial skills.
Quite how he reacts to this setback, the first real letdown of his career, will tell us much about Loughnane's real strength of character.
For once in his life actions need to speak louder than words for Ger Loughnane.
HERO OF THE WEEK
IRISH football finally paid tribute to Dave Langan at a testimonial dinner in Dublin's fine Burlington Hotel on Saturday, and a great night it was too. Liam Brady, Ray Houghton, Packie Bonner, Eoin Hand and Niall Quinn were just some of the former Irish players to pay homage to their teammate at an event that raised some much needed money, well over $100,000, for the luckless Langan. Well done to one and all concerned.
IDIOT OF THE WEEK
THE Italian FA have now banned their fans from traveling abroad with their football team after their fascist signs and violent behavior in Sofia during their scoreless draw with Bulgaria on Saturday night. It's sad to think there will be no Italian fans in Croke Park next year, but their moronic behavior deserves such punishment.
Sideline Views
GAA: Sean Boylan has caused something of a stir by calling his Dunboyne club-mate David Gallagher into his Ireland squad for the forthcoming Compromise Rules series against the Australians. Goalkeeper Gallagher hasn't played for Meath for a couple of years which has provoked the criticism in some quarters, but the player himself feels that this call-up will resurrect his career with the Royals. With Boylan as the instigator of Gallagher's second coming don't bet against it.
SOCCER: It's a funny old game. Shamrock Rovers should finally move into their new home in Tallaght next season but Pat Scully, the manager who gave the club back its pride, lost his job on Tuesday by mutual consent. Don't be surprised to see Roddy Collins back with the Hoops.
HURLING: The outgoing Wexford manager John Meyler reckons he was effectively sacked last week as a result of player power. The more time goes on the more the GAA is starting to ape the world of professional soccer. And that's not always a good thing.