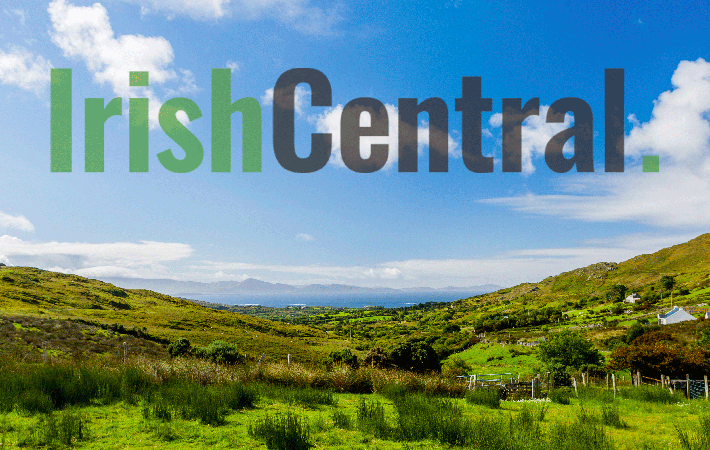 THE New York Men's GAA selected its all-stars for 2008 this past week with teams being selected for junior football, senior hurling and football.
An annual event now in its fourth year, it rewards the premier players in all three divisions for the season gone by. While certainly the players are more than deserving for their work throughout the year, the function itself has been poorly attended in the last couple of years, and one would hope that this year's winners will embrace the function with open arms as it may be the last year of the awards if they are not a success.
The awards are presented each year to home-based players only, which means that the summer players are not eligible. The home based players are the grassroots of the association, and this season they put on some brilliant displays for the spectators at the Mecca.
Kerry, on the way to their fourth title in five years, were dominant in the playoffs with an outstanding defense that was rewarded with three players getting selected as well as one of their forwards.
Down, who stormed through the divisions over the last three years, have three winners, with keeper Mark Kelly a contender for player of the year. Pat Mahoney of Cork turned back the years with some outstanding fielding, while Dennis McCarthy was another player of the year contender.
Some players on the cusp of selection were Shane Clifford (Kerry), Declan Garvey, (St. Barnabas) and Liam O'Donnell (Four Provinces), Conor Downey (Derry), Fergal Shannon (Down), Roy Sweeney (Donegal) and Adrian O'Connor (Leitrim).
When it came time to pick player of the year a couple of players jumped off the pages of notes of the senior selectors, the local scribes in New York, Kieran O'Sullivan and Frank Brady, and this scribe from the Irish Voice - Declan Griffin (Kerry), the aforementioned McCarthy and Alan Foley (Leitrim) to name three.
However, one man was tremendous in all his outings, whether playing with New York or with a host of 60-day sanctions for his club. Even when Four Provinces had a skeleton crew against Cork in one outing he still managed to fire over eight points from frees and play.
For the second year in a row Mike Higgins (Four Provinces) is New York's senior football player of the year. Last year he shared the title with Aiden Power; this season he is the sole winner and deservedly so.
On top of the square or further out the field where his trademark passes thread the eye of the needle, he was outstanding throughout the year. The rest of the team was as follows.
Senior Football:
1. Mark Kelly (Down): Third year in a row that the Down custodian has been superb, saves at opportune times helped his side to a brilliant year. 2. Dennis McCarthy (Cork): Unbelievable year for the former duel player. He focused completely on football in his first year with Cork and was a marking phenom.
3. Eugene O'Hagan (Down): The trademark bursts out from the back are a common site for O'Hagan. He is also a dogged marker.
4. Alan Foley (Leitrim): The premier marking defender in New York, he was a serious challenger for player of the year in both junior for Astoria and senior for his home county Leitrim.
5. Niall Corbett (Kerry): The fourth senior medal for Corbett as he was captain fantastic for the Kingdom.
6. Declan Griffin (Kerry): The Feale Rangers clubman stayed around after his clubs trip to the Big Apple, and he was a revelation for Kerry at center field or number six. Another who was close to player of the year.
7. Anthony Glacken (Kerry): A junior all-star for the last two years, Anthony can play in any of the six defensive slots at this level with equal results.
8. Barry Quinn (Four Provinces): The big man was a consistent performer throughout the year for Four Provinces, be it carrying the ball or pulling it from the sky.
9. Pat Mahoney (Cork): A brilliant year for the long time servant to New York football. His display in the first half of the county semifinal contest against Kerry was one of the best seen in the park bar none this year.
10. Mark Dobbins (Down): Definitely the straw that stirs the Down drink despite all the big names from Ireland for the Mournemen. He covers acres of ground and is always looking for a teammate.
11. Mike Higgins (Four Provinces): Another banner year for Higgins, dominant here or on the square.
12. Nicky Dineen (Cork): A free taking expert and also a force in open play. Can find a teammate with the pass or calmly slot over his own. Clinical off the carpet.
13. Dermie Foley (Kerry): With a host of stars in the forward line for Kerry, Foley was his usual workhorse self as he did a mountain of work both on and off the ball.
14. Paddy Smyth (Cavan): Tomo, as he is known in Gaelic Park circles, moved around a lot more this year than in former years. He is deadly in front of goal, and his strike for Cavan against Four Provinces was outstanding.
15. Donal Hartnett (Leitrim): Dodo was clinical all year from frees and play. He took over the mantle of free taker for Leitrim and never looked back as he also starred in the open field.
The breakdown then by club was as follows:
Kerry-4, Down-3, Cork-3, Leitrim-2, Four Provinces-2, Cavan- 1.
Meanwhile, hurling in New York is going through a lean period numbers wise, but the standard has been tremendous for the last five years. The large amount of players available from Ireland has allowed for serious quality for the four clubs involved in the championship.
Offaly have the largest number (six) in the final all-star team and rightly so as they are the back to back champions. The team certainly looks formidable on paper, and one hopes that they again get an opportunity to represent their adopted county in the near future in the New York jersey.
The player of the year for 2008 is Richie Gaule (Offaly). The foundation that the defense was built upon and around the Kilkenny native had another year to add to his legend as a rock under the dropping ball.
With hurleys breaking and pulling in the sky he is coolness personified and he inspires his teammates. He had some serious contenders for the award, though, with Kieran Bergin (Tipperary), Donal Broderick and Darren Reilly (Offaly) all impressive throughout the year.
Senior Hurling:
1. Thomas O'Meara (Tipperary): As fiery as they come, O'Meara is a real crowd pleaser with his bursts from goal.
2. Seamus Pender (Galway): A dogged corner back, Pender was constantly marking a top gun this year and always gave a run for his money.
3. Brendan Blackwell (New Jersey/Kilkenny): A terrific defender for the combination side, he was one of the reasons that his club was so close to a final berth.
4. Conor Hayes (NJ/K): A brilliant addition to New Jersey, Hayes is a Tipp native who loves to go forward.
5. Kevin McKay (Offaly): McKay is equally at home at center field or wing back and has been an excellent servant to Offaly.
6. Richie Gaule (Offaly): Player of the year Gaule is a rock at number six. His trademark catches and gigantic clearances are a joy to behold.
7. John Madden (Tipperary): Talk of retirement goes out the window with this player. He has a Junior B football medal and another county final appearance in hurling. Outstanding.
8. Dave Loughnane (Tipperary): A fireball in the middle, and the bigger the opponent the better as he loves the challenge.
9. Darren Reilly (Offaly): The Loughrea man had an outstanding year for the champs. He did whatever role he was asked and always dominated.
10. Donal Broderick (Offaly): The only duel star of the 2008 season, the blond bombshell chipped in with an average of four points a game from play.
11. Kieran Bergin (Tipperary): Another superb season for the kid. He can play anywhere, and even when Canning was in town for Tipp, Bergin outshone him.
12. Brian McNaughton (Offaly): Another reason that Offaly are champs. A consistent performer throughout the year in a variety of positions.
13. Eunon McKillop (Offaly): A goal in the county final was typical of the Antrim native. He had the knack all year.
14: Ronan Sheedy (Galway): The second Galway man on the team, Sheedy never gave up in any outing, and his brace of goals against Ger Mahon and Tipp were a staple diet for the big man.
15. Roy Henley (NJ/K): The wee man is another live wire on the field. A potent point scorer from either wing, he also starred for Rangers with the big ball.
Offaly-6, Tipperary- 4, NJK -3, Galway-2.
With four cups up for graps this season in junior football and three different teams going home with silverware, Offaly, Rockland and Tyrone had the selection of this year's all-stars in the biggest division in New York. Selection was left to chairman Terry Connaughton, Tom Lilly, Seamus Dooley and Denis Twomey. When they were finished 10 clubs were represented in the final 15 selection.
Offaly who took home the Junior B title, had stars in John Fitzpatrick and midfielder Vinnie Gavin, who also won a senior medal with Kerry.
Tyrone, who won both the John Brady Knockout Cup and the Junior A championship, had a full back and full forward. Gerard McCullough, who is a real find and will have an inside track on number three for New York in the Connaught Championship next season. Barry McElduff fired four goals home in the junior final and he now adds all-star to man of the match accolades.
Astoria Gaels chime in with two awards, with county keeper Pa Ryan with his booming kick outs and Sean Munnelly both getting nods. It is Munnelly's second award.
Armagh, who returned to the junior semifinals for the fifth year in a row before falling to Tyrone, gets three nods, with Kieran McGeeney, Lonon Magiure and Justin O'Halloran all getting nods on the heels of their successful season.
Players of the year in the Junior A and B sections are yet to be announced, and it might be a good idea to leave that nugget for the night of the awards as a form of suspense for the evening.
Junior Football: 1 Pa Ryan (Astoria Gaels),
2 John Fitzpatrick (Offaly), 3 Gerard McCullough (Tyrone) 4. Lonon Maguire (Armagh), 5 Derek Courtney (Rangers), 6 Dermot Keane (Mayo), 7 Justin O'Halloran (Armagh), 8 Kieran McGeeney (Armagh), 9 Vinnie Gavin (Offaly), 10 Declan Reilly (Dublin), 11 C.J. Molloy (Donegal), 12 Sean Munnelly (Astoria Gaels), 13 Michael Travers (Roscommon), 14 Barry McElduff (Tyrone), 15 Donal Broderick (St. Raymond's).