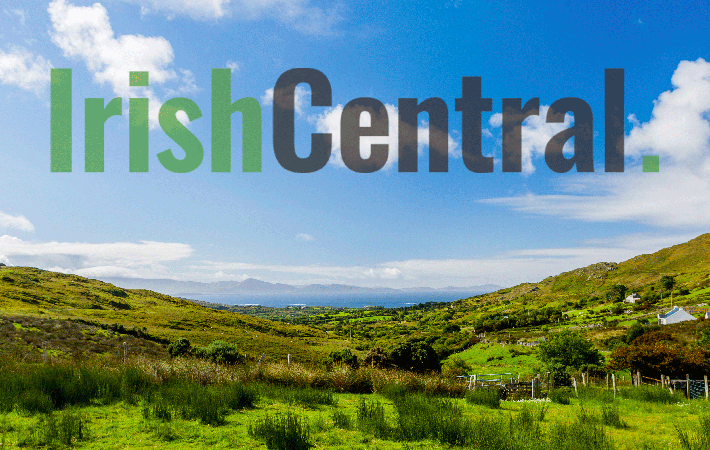 Galway 4-15
New York 1-13
GALWAY came to Gaelic Park last Sunday and left with an easy win over New York in the FBD Connaught League final of 2008.
A trophy that New York won in 2004, Galway are now the standard bearers with five titles, followed by Mayo with four since the competition's introduction in 1995.
Jumping out in to an early 3-7 to 0-2 advantage after 25 minutes, they used a brilliant display by the full forward line and excellent defending by the defense when it mattered most to get into an insurmountable lead.
With 13 of the 15 starters holding an All-Ireland medal of minor, under-21 or senior distribution, they showed their pedigree with the easy victory.
New York are to be commended for making a valiant comeback after the introduction of a host of substitutes, but it also helped that Galway seemed to take the foot of the gas for a period in the second half before finishing the game with a 1-3 to 0-2 point spurge at the end.
There was an easy start to the contest with a point within a minute for Galway, which was followed within moments by a goal when a long ball from David Reilly was won by Joe Bergin, who then reneged on his own opportunity to flick to Cormac Bane who rattled the net. This was followed by a free by Nicky Joyce when he was fouled, and we had only five minutes on the clock.
New York did have a free for a score from Nicky Dineen when the ball was moved forward due to indiscipline from Galway, but the Tribesmen were completely in control despite not scoring for the next five minutes. They were attacking at ease while New York broke down each time they looked like getting a ball into the forward line.
Gary O'Donnell, who had celebrations in mind as his Club Gort beat Loughrea in the Galway hurling semifinal Sunday morning, was showing constantly as an outlet. The play of Michael Comer and David Finnegan also impressed as they were completely shutting down New York.
Bane was denied on a goal chance on 10 minutes, but excellent scores from Joyce, Bane and an own goal when a Nicky Joyce shot was misdirected to the net by Aiden Power made the score 2-4 to 0-1. Dineen had another free for a score, but it was easily cancelled out by a Fiachra Breathnach score.
What had been working thus far for Galway was the highball into Bergin and they tried it again on 20 minutes. Paraic Joyce floated a long ball in and it deceived the goalie and the hands of Aiden Power, and Bergin and went all the way to the net. Although some observers say Bergin got a touch, it was open to debate. The big full forward followed it with a point from play and David Reilly fired another from the left to effectively kill the contest off. New York had their best period between the 21st and 28th minutes with Adrian O'Connor was introduced off the bench, proving effective moving forward. He was given the job to mark Joyce as his role, amazing given that he never played a defensive role for Leitrim in any game in his two year New York career.
Regardless, he bounded forward for a point from play when he linked with captain Mike Higgins. On the next possession Galway had a goal disallowed for a square infringement while New York were fortunate when a high ball from Kenny O'Connor was fisted to the net by brother Adrian from the edge of the square.
Mark Dobbins was now introduced and he foraged across the center in a roving role, but on three occasions the ball went no further forward. Kevin McGeeney did advance with a score for New York, but it was cancelled out almost immediately by Mark Lydon when he advanced from the left wing to join the attack.
The final score of the half went to Dan Doona, but it was his only contribution of the first half.
The teams swapped scores to open the second half, but it still left the score at 3-9 to 1-6. New York was far more determined with the introduction of subs showing a little fire.
After a Higgins point from a free when a long ball from McGeeney was awarded after a push on the same player they did not get a scoring chance for a long period, despite the fact that the ball was being worked out of the back in a timely and productive fashion.
It was their last score for 12 minutes as defiant defending plus a brilliant save by Adrian Faherty kept them at bay.
When Bergin had Galway's 10th point to add to their three goals it set them up for stalemate. Galway held it at that with the ability to cancel out New York scores with a point when needed at all times.
A brace by Higgins from frees when simple indiscretions were punished, but Alan Burke and Darren Mullahy slotted over to keep the lead at nine points. Dobbins and Kenny O'Connor, after a brilliant run, gave New York some hope, but again the Tribesmen showed their ability with Alan Burke, who was showing constantly off the bench, chipping in with two points and then a long meandering solo run by the same player resulted in his pass being fisted to the net by Joe Bergin.
It negated all the good work that New York had done and showed the championship prowess of the Galway side. They could score when needed and at ease.
Higgins again, and Gary O'Donnell cancelled each other's efforts out with the final scores of the game in what was a comprehensive and clinical Galway victory.
For New York their was a host of things that went wrong, but a few that did go right. The goalkeepers held their own; only one of the goals could even be close to a keeper fault. Clifford had a good save in the first half while Grimes had two excellent ones in the second.
The kick outs did not hurt, but they are an item that needs practice at training. Defenders and midfielders need to be on the page for quick kicks, short kicks, positional kicks etc.
It was 3-8 to 0-2 against the starting 15 which means changes had to be made. Even though the squad only had six to eight training sessions, it showed that some had only been at one or two, even if that. If the players that train don't play then where is the reasoning?
Regardless, the subs that were introduced made
a difference. Michael Gallagher was quietly effective. Conor Hunter and Adrian O'Connor when he was going forward caused problems. Still amazes that he was put in at number six. His point was a good score while he also got into a good position for the fisted goal.
Dermot Keane looks better on the wing; he did in earlier New York games as well. Midfield never got going, a complete non factor despite Kenny O'Connor's late scores which did raise a late cheer from the crowd.
Of the starting forwards Mike Higgins, who was the only American-born player to start (he also captained the side against the county he played minor for), fought hard throughout and had five quality scores from frees and play.
Mark Dobbins ran and battled after his introduction. His marker did get a point to cancel out his but at least the Down man never gave up.
Kevin McGeeney had a score and drifted out from his corner but again it is a tactic that needs practice. Kevin Walsh and Paul Walsh get credit for scurrying and harassing; Kevin continued his good Kerry form from earlier championship games.
Eleven substitutions gave all a run and didn't really upset the team cohesion. Most brought a spark to the proceedings.
The question still remains, however, what is the point of training if the reward is not a starting slot? It should be about the pride in playing for one's county, pulling on a New York shirt and getting an opportunity to play against some of the best from Ireland.
Gaelic Park was a lively place on Sunday with some old faces and new. It was an honor to meet Brendan Hennessy for the first time with the stories from some of the best county teams of all time in New York a pleasure to hear.
Sonny Kenna from Roscommon was on hand, a man who has a National League medal for New York from 1967 with always a smile. So was John Leahy from Lixnaw in Kerry who did trojan work for the MIAs and POWs in the Korean War. He was a member of the traveling party for the 1958 New York hurling side.
Seamus Collins also from Kerry passed on some marvelous pictures to this scribe from times past. He is finding some of the best kept secrets in New York by asking both his friends and acquaintances if they have any! A place needs to be found to display them for the public.
Sean Scollan, from Ballinamore, who played for Leitrim in the Connaught Championship of 1947 and for Leitrim when they won the Connaught junior title in 46 by 2-9 to 0-4 over Galway, was there.
Liam Sammon passed on a coaching book which he authored for charity back home. Seamus Finnerty, the Galway PRO, took a picture of the New York sportswriters with the FBD cup, a pic for the wall without a doubt, while Barry Cullinane told this scribe about the hurling battles that his club Turloughmore, which is also mine, will be facing with his help next week.
Another Galway note, good luck to Capataggle next week in the Galway Intermediate Championship semi final, John Kelly who is a familiar face in Gaelic Park to all will have a vested interest. That is his club. All told a fantastic day to be at the park the result not withstanding.
New York: 1 Shane Clifford, 2 Sean Munnelly, 3 Aiden Power, 4 Michael Gallagher, 5 Marty Hamill, 6 Dermot Keane, 7 Justin O'Halloran, 8 Kenny O'Connor (0-2), 9 Barry Quinn, 10 Paddy Smith, 11 Mike Higgins (0-5), 12 Nicky Dineen (0-2), 13 Liam O'Donnell, 14 Dan Doona (0-1), 15 Kevin McGeeney (0-1). Subs: Kevin Walsh for Smith, Mark Dobbin (0-1) for O'Donnell, Michael Sloan for Dineen, Adrian O'Connor for Hamill, Conor Hunter for O'Halloran, Sean Lordon for Quinn, Michael Grimes for Clifford, C.J. Molloy for Doona, Paul Walsh for McGeeney, Thomas McGovern for Sloan, Gerard McCullough for Keane.