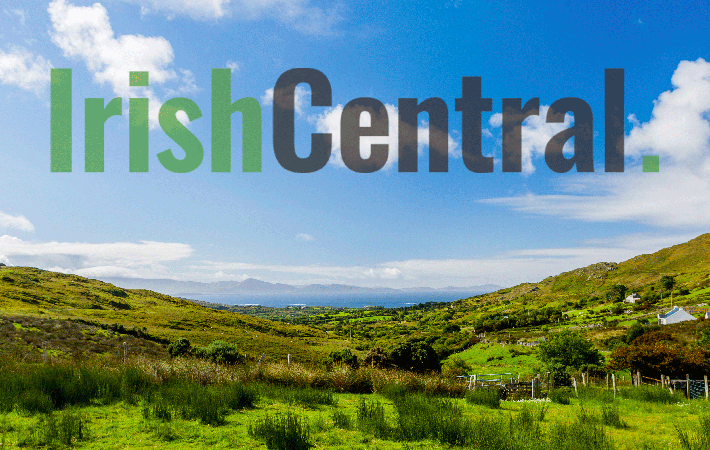 Kilkenny 3-30
Waterford 1-13
BEFORE presenting the Liam McCarthy Cup to winning captain Cha' Fitzpatrick for an historic three in a row, GAA President Nickey Brennan suggested this is "the best ever Kilkenny team."
The fact that Brennan is himself a proud Kilkenny man made little difference, as even the most ardent Waterford supporter in the crowd of 82,186 would have to admit this black and amber outfit is one magnificent collection of hurlers.
They ran out winners by 23 points, the third biggest margin of victory ever recorded in an All-Ireland hurling final. By halftime they had the game wrapped up, two splendid goals by Eddie Brennan inside a minute, clearing the way to an interval lead of 2-16 to 0-5.
Even before Brennan's first strike in the 20th minute Waterford's problems were so widespread that charismatic manager Davy Fitzgerald was left on the sideline scratching his head. The Decies' boss was unable to respond to the avalanche and crucially, he was already facing the fact that his charges were unprepared for the sort of starting intensity that managers like Brian Cody and Mickey Harte achieve with their players.
And so Waterford never got out of the traps. From the throw-in they were second to every ball.
Fitzpatrick and Derek Lyng dominated midfield while Kilkenny's half-backs shut off the supply on the 40. Meanwhile, Henry Shefflin started the rout with a first minute free while a shell-shocked Davy Fitz could only gasp in admiration as the Ballyhale destroyer added a gem from play 60 yards on the right touchline.
Aidan Fogarty and Eddie Brennan began to prowl in the corners and Eoin Larkin, one of Cody's underrated stars, started doing damage on the left. For the masses in blue and white, who added immeasurably to the occasion, the start was a jolt, all worst fears started coming to pass.
Eoin Kelly leveled matters with a free, and then Eoin McGrath fluffed an easy point after good work by John Mullane. Kilkenny moved up a gear, picking off points and winning every loose ball as if it was their right.
Michael Walsh and Jamie Nagle were hopelessly outgunned at midfield, and even Ken McGrath's stalwart endeavor failed to lift the siege being exerted on Waterford's harried defense.
For neutrals, universally hoping for a Waterford breakthrough after 49 McCarthy-less years, it was disconcerting stuff. For Deise fans it was a nightmare, and the players seemed overwhelmed by either the occasion or the sheer force of the onslaught. They began to lose the basics, repeatedly taking the wrong option, simple passes going astray and though never short of effort, their confidence ebbed away.
Evidence of the bustling championship run that saw them past Offaly, Wexford and Tipp began to fade from view. Kilkenny appeared to have an extra man all over the field, but the tenacity of their defending saw Mullane, McGrath and Kelly each dispossessed when poised to strike.
Dan Shanahan, a talisman last season, failed to show. The half-forwards around him got cleaned out, with Tommy Walsh and J.J. Delaney outstanding at wing-back. Shefflin got the better of Kevin Moran, while Fitzpatrick, Lyng and Larkin snapped up points to stretch the lead.
Eddie Brennan is all about goals, and it was little surprise when he raised the first green flag. Larkin broke at pace down the right, releasing a super pass inside for Brennan to fire past Clinton Hennessy.
With the celebrations still continuing Walsh broke up a Waterford rally, setting up a move to release Aidan Fogarty on goal. Hennessy produced a magnificent save, but Brennan whipped the rebound first-time to the net. With 49 minutes still remaining it was already out of Waterford's hands, trailing 0-4 to 2-10.
They had an immediate chance to reply with a goal when Shanahan won possession on the edge of the square. He got bottled up and was unable to get a shot away before being pickpocketed, the ball cleared downfield with fearsome efficiency.
Desperation had already set in when Eoin Kelly then went for goal with a 25-yard free. It was the wrong call. P.J. Ryan blocked it and Eoin McGrath drove the rebound wide. For Davy Fitz' team it was that sort of day.
Waterford's plight could have been compounded had Richie Power connected from five yards just before halftime when statisticians were already reaching for the record books. The miss illustrated two key facts about the first half -- Kilkenny registered just one wide from their 2-16 tally while all of Waterford's five points came from Kelly frees.
Shane O'Sullivan and Jack Kennedy replaced Nagle and Seamus Prendergast at halftime, but barring a goal burst on the restart it was a damage limitation exercise. Instead it picked up as before. Lyng, Brennan, Fogarty and Power tacked on a couple of scores, and not until Mullane hit a 45th point did the Decies chalk up their first score from play.
Kilkenny's defending must take huge credit for such a shutout, but partial explanation must be Waterford's inability to deal with the occasion. Another swarming attack saw Larkin carry the ball to point-blank range for a one-on-one against Hennessy. No contest. Kilkenny's third goal.
T.J. Reid came on for the injured Martin Comerford and immediately hit a lovely point. He added three more before the end of play. T
he masterclass continued, although sub Kennedy did well and Dave Bennett hit a fine consolation point when introduced. Mullane kept going for pride's sake, but the team's performance deteriorated the harder they tried. They gave away possession, got hooked or robbed, could do nothing about powerful Kilkenny runs from midfield, and when they conceded frees Shefflin dispatched them with a minimum of fuss.
It is a measure of the quality of this performance that the Cats hit just one wide in each half. With 10 minutes to go Cody allowed himself a rare sentimental moment.
He sent veteran goalkeeper James McGarry in for P.J. Ryan. McGarry's wife Vanessa was killed in a car accident last year, and the sight of him taking the field moved even distraught Waterford fans to generous applause. It was a beautiful gesture, and although McGarry then fluffed a speculative Kelly effort two minutes from time the goal mattered less than the motive behind sending him on.
It was a shame that on a bright, sunny -- and, for a change, dry - day perfect for hurling the game's showpiece ended in such anti-climax. For some of these Waterford players it will be the end of the road. They and their supporters will wonder how they left it behind them, and why they never did themselves justice after reaching their first All-Ireland since 1963.
They will also recognize the fact they were overrun by one of the most brilliant teams ever to grace Croke Park. Nickey Brennan's words were not caught up in the emotion of victory but shaped by the manner in which Brian Cody's charges have seen off all comers for the past three years. They will take some stopping and maybe it will be left to Tipp to stand in the way of four titles -- or even five -- in-a-row. The Cats remain champions and there's a lot of catching up to do.
"That was as good as we have played in all my time with Kilkenny," said Cody. "It is without a shadow of a doubt. To come up here on All-Ireland final day against Waterford, and to play at that level - to play at that level on this very day."
*In the minor final Kilkenny sub Danny Purcell stole in for a late goal to deny Galway a title they richly deserved. After conceding two soft goals Galway fought back with choice scores from Niall Burke and David Burke. They seemed to have done enough but like so many teams before them have discovered, holding a lead guarantees nothing against the black and amber. Trailing by a point Purcell latched onto a loose ball to fire to the net to make it 3-6 to 0-13. Very harsh justice on a fine Galway team; another piece of silverware for the home of Cats.