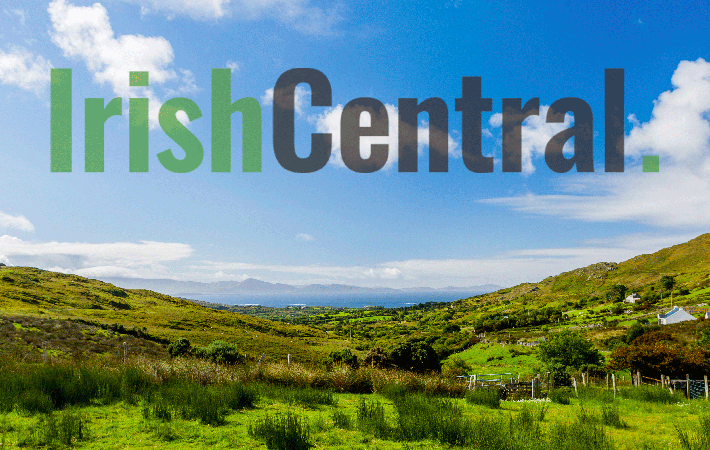 Brian Kelly 's Notre Dame sent a strong signal that they will be a major force to be reckoned with next year when they defeated an outclassed Miami team in the Sun Bowl.
It was Notre Dame's fourth consecutive victory and their most impressive win of the season.
Kelly has begun to put his own brand on Notre Dame and the team with so many seniors returning will be a major force next year and beyond.
This bowl game was over soon after it began such was the dominance of Notre Dame. They came loaded for bear and Miami looked overwhelmed in the first quarter.
Unlike the legendary games of old between the two rivals, there was very little swagger from Miami and Notre Dame outfoxed them at every turn.
Miami made a comeback in the final quarter but never looked likely to seriously challenge Notre Dame.
Brian Kelly has sent a very strong message at the end of his first season in South Bend. This display and their last four games will surely revive hopes of a national championship run in the near future.
MATCH REPORT
FIRST QUARTER
The Sun Bowl at El Paso kicked off under rare winter like conditions with temperatures of just 36 degrees following a West Texas snow storm on Thursday.
Tommy Rees showed rare poise in the first possession for Notre Dame after Austin Collinsworth had set them up with a great opening kick off runback to the Notre Dame 40.
Rees showed rare poise finding who else, Michael Floyd on a third and fifteen and then , after an interference call in the end zone i it was Rees to Floyd again with a coolly executed throw to put Notre Dame up by a touchdown.
NOTRE DAME 7 MIAMI 0
In the next Notre Dam possession Theo Riddick as the wildcat quarterback ran for a first down and Riddick later moved the chains after a face mask penalty was committed against him.
Right after it was Rees to Floyd again with a jump ball against a single Miami defender. Floyd won the jump ball and ended up in the end zone.
NOTRE DAME 14 MIAMI 0
Right on the Miami possession Robert Blanton picked off Jacoby Harris to hand the ball back to Notre Dame but Rees failed to move the chains.
SECOND QUARTER REPORT
Miami started the second quarter just as poorly as they did the first when quarterback Jacoby Harris lobbed rather than threw a pass that was intercepted by Notre Dame's Harrison Smith.
Moments later running back Serra Wood took an option pass from Rees and ran for thirty five yards for another touchdown as Miami seemed paralyzed by indecision.
NOTRE DAME 21 MIAMI 0
Harris continued his nightmare game on the subsequent series with yet another interception grabbed by Harrison Smith from a poorly thrown ball. That makes three interceptions so far.
Notre Dame are giving every impression that this is now a Brian Kelly sleek machine similar to what he built at Cincinnati. Wildcat deep throws, option passes he is keeping Miami guessing the whole time.
No surprise here, Stephen Morris replaced Harris at quarterback for Miami.
Little difference it seems. Harrison Smith grabbed a Morris pass for an incredible third pick off.
Rees found Floyd with a perfect throw in the end zone but Floyd , grandstanding tried to make a one hand catch instead of clutching it with two.
Ruffer, as usual, kicked the field goal to lave Notre Dame leading 24 -0. It was his sixteenth consecutive three pointer.
With time running out Notre Dame moved down the filed thanks to an excellent Woods run and Ruffer continued his incredible streak with a 50 yard kick.
NOTRE DAME 27 MIAMI 0
Miami replied with a field goal in the last second.
HALF TIME
NOTRE DAME 27 MIAMI 3
THIRD QUARTER
Notre Dame held Miami on the opening possession but an injury to key defensive player Mantii T'eo marred the series. He collided with his own player and limped off.
Rees playing the second half with a knee brace handed off to Hughes who rambled to the Miami 40 yard line with a 25 yard run.
Hughes converted a fourth down as Notre Dame continued their drive and Riddick was very lucky when he fumbled and Notre Dame luckily recovered. Ty Eifert, the tight end, grabbed the next pass and almost made the end zone.
Notre Dame failed to get in from the one yard line and Ruffert converted the three pointer
NOTRE DAME 30 MIAMI 3
Miami coud not catch a break. They clearly recovered a fumble with 1.53 to go in the third quarter but the Notre Dame runner was ruled down and Notre Dame retained possession. Finally Ruffer missed a field goal, his first miss this season.
THIRD QUARTER
NOTRE DAME 30 MIAMI 3
FOURTH QUARTER
It is garbage time already as Stephen Morris passed to Hankerson at the back of the end zone for a meaningless Miami touchdown with a little over 10 minutes to play.
NOTRE DAME 30 MIAMI 10
Another Miami score when Stephen Morris threw a beautiful touchdown pass but Notre Dame comeback and Rees cool under pressure marches the team down the field.
Cool under pressure Rees finds Goodman for a twenty yard gain to relieve the pressure on the Irish and Rees marched them to field goal range
Nick Tosh kicked the field goal instead of Ruffer to leave Notre Dame ahead by 33-17
FINAL SCORE
NOTRE DAME 33 MIAMI 17