The 1850s was one of the darkest of times in Irish history. Ireland had undergone a national trauma that would scar the collective psyche of the nation for hundreds of years.
'A million dead, a million fled' is how the Famine years are remembered and now photographs of some of the survivors have been published by the New York Public Library. 
The pictures in question date from August 1857 and are thought to be the oldest mugshots ever taken in Ireland, although they did not become a legal requirement until some 12 years later when the British Parliament passed the Habitual Criminals Act.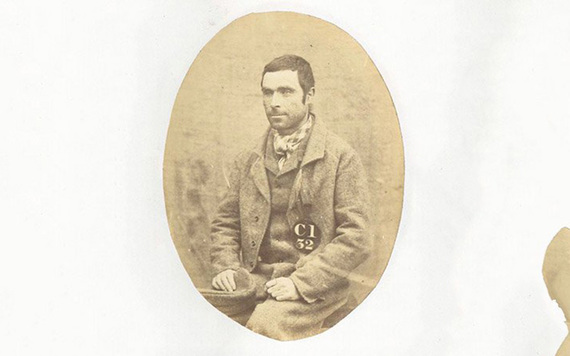 5
Simon Byrne (pictured) is recorded as a 36-year-old from County Laois, the parish of Killeshin. He was thrice convicted for larceny and released early from his sentence in 1856. The following year he was arrested again and convicted for stealing a donkey cart in Co. Carlow. He was imprisoned again, which was when his picture was taken.
5
As time passed such photographs were mostly used to stop criminals using multiple aliases in order to escape being handed the longer sentences re-offenders were given.
That said, a number of the criminals featured look so young they it is difficult to picture them as criminals at all, let alone re-offenders.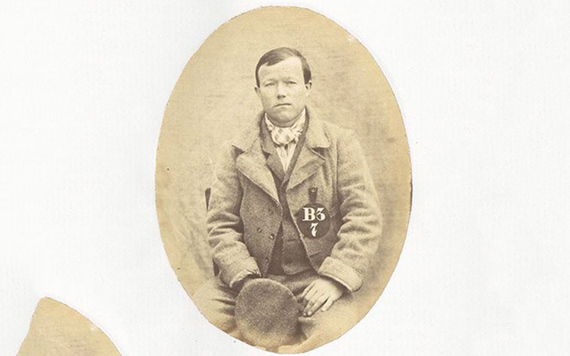 5
Criminals were one of the most stigmatized groups in society and the taking of these photographs would likely have been a hugely humiliating ordeal – long before technology made mugshots available to the general public at the click of a mouse.
5
Mountjoy Gaol (jail) where the prisoners was housed was considered a "progressive" institute by Victorian standards and was all too familiar place for Irish political prisoners. Mountjoy is still used today and is the largest prison in the Republic of Ireland.
Read more: Police records of Irish immigrants from a hundred years ago
H/T: The Irish Post.