A 10-day festival is being held in Perth this month to celebrate the historical connection between Ireland and the Australian city.
The Fenians, Fremantle, & Freedom Festival began on January 5 and continues until January 14.
Billed as "Australia's first 10-day Irish festival," the event will have traditional music, poetry, contemporary film, art, family events and a long table communal feast, The Irish Times reports.
The festival gets its name from the arrival in Fremantle of 62 Irish political prisoners on January 10, 1869. The prisoners, who arrived aboard the Hougoumont, Australia's last convict ship, were sent to Australia for their part in the Fenian Rising of 1867. The prisoners were sent to Fremantle Prison in Western Australia.
Read More: "Luck of the Irish" how 250 convicts survived shipwreck en route to Australia
According to the festival's website: "The Fenians were young men, most between 19 and 30, who grew up in Ireland in a time of starvation, death and forced evictions – the years of the great Famine. Having exhausted all attempts to gain self-government through political means, they decided to fight for independence.
"Some were in the English army, (military Fenians) and they recruited others to stage a rising. Their plot was uncovered, they were arrested, sentenced for treason, exiled from Ireland and transported to Western Australia."
As part of the festival, descendants and relatives of the Hougoumont Fenians
were invited to take part in a 150th anniversary commemorative event held on January 10.
Irish artist Joanna Robertson, the artistic director of the festival, said: "When my friend Margo O'Byrne and I heard about this extraordinary journey and important moment in Irish/Australian history, we felt, as Irish women living in Fremantle, that we must do something to mark this occasion and to honor the spirit and love of their Irish culture of these men."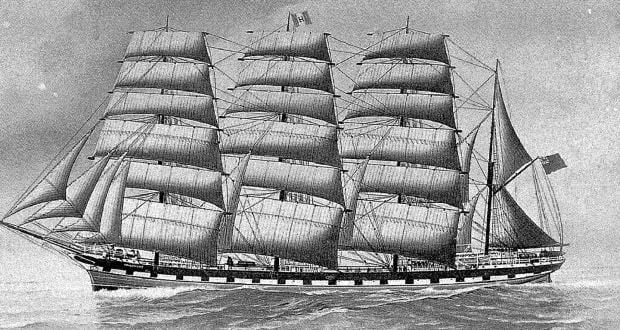 2
"They had endured the hell of being transported to the end of the world on a convict ship. Despite their atrocious conditions and appalling circumstances, some of them wrote extraordinarily beautiful diaries and contributed poetry and eloquent and often amusing anecdotes to a newspaper they started on the ship, which they called The Wild Goose, and taught each other songs and had concerts."
One of the Fenian passengers was poet, journalist and activist, John Boyle O'Reilly. He later escaped and fled to Boston, where he became editor of the Boston Pilot and wrote many books of poetry.
In 1999, a request to grant O'Reilly a pardon was made by then Western Australian opposition leader, Geoff Gallop, to British prime minister Tony Blair, but the petition was unsuccessful.
Read More: Was John Boyle O'Reilly the greatest Irish American of all?
The Fenians Fremantle and Freedom organization, which was created a year ago and is behind the festival, continues to seek pardons for O'Reilly and other Irish political prisoners who were sent to the city.
One of the greatest prison breaks ever links the Fenians at Fremantle Prison and New York City. The 'Fremantle Missin of 1876 was organized by Fenian John Devoy, who was then living in New York. Devoy hired a Massachusetts whaling ship, the Catalpa, to to sail to Australia and rescue six Fenians whose escape from Fremantle Prison was also arranged by Devoy with perfect synchronization. The prisoners then endured a harrowing journey dodging the Royal Navy until they sailed into New York Harbor to a heroes' welcome.
Fenians Fremantle and Freedom (Inc) mission is "to honor the Fenians, their arrival in and departure from Fremantle, and the impact their lives had on Irish, Australian and US culture and history."