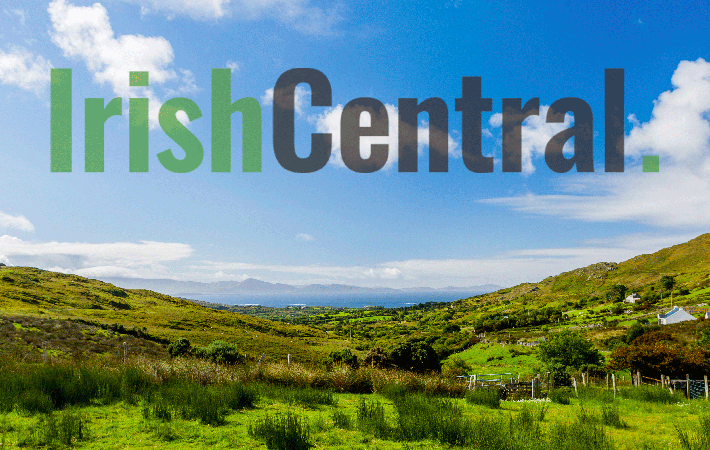 The McCain family name originated in the Gaelic as O'Cathain, and is derived from Cathain, who was a ninth century ancestor of the King of Tara. Conchobar, son of Fergal Mac Mael Duin of the O'Neills, formed the O'Cahan sept, which came to be known as the "Warrior Clan of Ulster."

The O'Cahan clan served as subordinate kings to the O'Neills who granted them the titles "King of Kianaght, King of Limavaday, and King of Fir-na-Creabh." The last chieftain of the O'Cahans, Donnell Ballagh O'Cahan, was inaugurated in 1598. Donnell joined Hugh O'Neill against the English and eventually lost most of his estate and holdings. He changed allegiance to King James I only to be held prisoner in the Tower of London until his death in 1617.

Over the years the family name developed into many variants including Keane, Kane, Keaney, McCain, McCloskey and others. The McCain crest motto is Felis demulcta mitis, which translates "The stroked cat is meek."

Echlin O'Cathain or O'Kane (1729-1790) was born in Drogheda and became an exceptional harpist and singer. He was trained by Cornelius Lyons and played in many courts in France and Spain.

In 19th century theater, Shakespearean actor Edmund Kean (1787-1833) commanded the stage with unique facial mobility and a booming, rough voice. He debuted in 1814 at Drury Lane as Shylock in Shakespeare's Merchant of Venice, and went on to play a number of leading roles in Shakespearean plays including Othello, Macbeth, and Richard III. Edmund's reputation suffered after 1822 due to an adultery suit against him, and he passed away in England in 1833.

Another notable performer of the O'Cahan clan is Dolores Keane, the traditional Irish folksinger. Dolores was born in Caherlistrane, County Galway and began her musical career at the age of five. She found early recognition when was invited by Johnny Moynihan into the band De Danann where she remained for four years. She then immigrated to England where she met her husband, John Faulkner, and also released her first solo album, There Was a Maid. Dolores has played with a number of Irish bands including Planxty and The Chieftains and was featured on the 1998 Pete Seeger tribute album, Where Have All the Flowers Gone?

John B. Keane brought the O'Cahans fame in literary circles. He was born on July 21, 1928 to William Keane and Hannah Purtill, and was educated at Listowel National School and St. Michael's College. Keane's first staged work, Sive, appeared in 1959. He produced a plethora of works (46 in total), both theatrical and literary. One of his most famous plays, The Field, was successfully adapted onto the movie screen and starred Richard Harris. Surprisingly, the play only recently had its U.S. premiere. Directed by Ciaran O'Reilly for the Irish Repertory Theater in New York City, it opened to critical acclaim.

A legendary storyteller, Keane was passionate about his beloved Kerry and, like many Irish writers, explored universal themes through stories about rural Ireland. He was a founding member of the Society of Irish Playwrights and the Listowel Writers' Week. He died on May 30, 2002 from cancer at the age of 73.

Perhaps the most famous O'Cahan of all is Charles Foster Kane, the fictional subject of Citizen Kane, the cinematic masterpiece by Orson Welles. Considered one of the greatest movies of all time it is believed to have been based on newspaper mogul William Randolph Hearst.

The O'Cahans have also left their mark on American politics with figures like former Ambassador to Ireland, Robert F. Kane (1984-1985) and John F. Keene the acting Ambassador to Paraguay. And, of course, the O'Cahans' favorite son in American politics is  Senator John McCain.

In the world of sports the O'Cahans are proudly represented by soccer star Roy Keane, who made a name for himself as a world-class midfielder and is one of Ireland's most legendary sportsmen. He played for Cobh Ramblers, Nottingham Forest, Manchester United, Glasgow Celtic, and represented the national team 66 times. Keane, recently retired, was famous for his will to win and triggerlike temper, and is credited with creating a new mentality in Irish sport from "We're all here for a party win or lose because we are Irish," to "We are here to win, period."

This single-mindedness saw Keane fall out with many a player and manager, the most infamous being his fall-out with Irish manager Mick McCarthy, who sent him home prior to the 2002 World Cup. The incident divided the country and was the subject of a popular play entitled I Keano.

If the past is any indicator, the O'Cahan family is certain to produce talented individuals in all walks of life for years to come.