The Genealogy Event hosted a two-day conference including 15 speakers, DNA bootcamps, and wonderful social events.
From the United States, Canada, New Zealand, Ireland and beyond genealogists, historians and those curious about their Irish ancestry and Ireland's history gathered in Adare, County Limerick for a weekend of education and insights at The Genealogy Event. This is the first of two genealogy events taking place this year, with a New York City based event on October 13, 2018.
In partnership with IrishCentral, and the other publications under Irish Studio, The Genealogy Event supports the continued commitment IrishCentral has to the growing interest in genealogy and DNA.
Over two days 15 talks on using DNA testing, to researching common Irish surnames, using Ordnance survey maps, researching religious ancestors and Irish history, fashion and society, and more delved into the exciting world of tracing your families' roots and discovering secrets of familial histories. As well as the 15 talks two DNA bootcamps, for various levels, took a deep-dive into interpreting DNA test results.
August 31, 2018

The weekend conference was sponsored by Eternally Irish, a new service providing an online memorial for your Irish ancestors and a means to organize a memorial for your family member on Irish soil. The company's aim is that its online memorials "can become a space of love and expression where your loved ones are appreciated eternally."
The Genealogy Event was also supported by Roots Ireland an extensive and searchable database of Catholic Church records online.
The information filled weekend was broken up with wonderful social events including a tour of the Limerick Museum with Curator Dr Matthew Potter, a tour of the private Georgian home of Simon and Nicole Johnson, Ash Hill and a craft brewery experience at JJ's Craft Brewing in Kilmallock.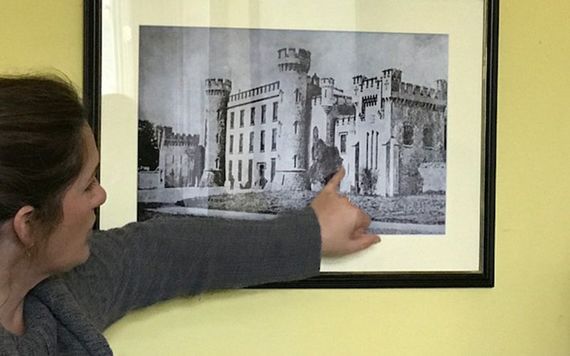 2
Below is a list of the wonderful speakers and topics covered during the two-day conference, at the Fitzgerald's Woodlands House Hotel in Adare:
- "Overview on Limerick History" – Dr Matthew Potter, Museum of Limerick
- "Introduction to DNA" – Shellee Morehead
- "Using Roots Ireland to Further Your Research" – Brendan Scott
- "Using the Ordnance Survey of Ireland – Tom Broderick, OSI
- "The Place Names Database of Ireland and Uses for Genealogy" – Padraig O Cearbhaill, DCU / LogAinm.ie
- "Using Ireland Reaching Out to Further Your Research – Laura Colleran and Jane Halloran Ryan
- "Photo History Research" – Maureen Taylor
- "Researching Your Religious Ancestor" – Catriona Crowe, Limerick Genealogy
- "Researching Common Irish Surnames" – Aoife Ryan, Limerick Genealogy
- "Irish Fashion and Society: 1890 and On – Irish Tatler
- "Eternally Irish: Creating Memorials for Your Ancestors" – Tony Williams
- "Funeral Records" – Gerry Griffin, Griffin Funeral Homes
- "Inside Key Research Repositories" – Jane Halloran Ryan
- "Records at Glasnevin Cemetery" – Lynn Brady, Glasnevin Cemetery
- "Case Study: Emigration Research" – Jane Halloran Ryan
- "One on One Genealogy Consult" – Limerick Genealogy
- "DNA Bootcamp" – Shellee Morehead
Evening events -
- Ash Hill, Kilmallock, Private Georgian Estate Tour and Tastings
- Craft Brewery Tour & Pub Experience, JJ's Craft Brewing, Kilmallock and Aunty Lena's, Adare.
On October 13, 2018, The Genealogy Event, in association with IrishCentral, will be holding another day-long event in New York City. This event will invite those with a passion for genealogy and DNA to learn more and connect with opportunities at a series of panel discussions and lectures by experts in the field. The one-day event will offer an immersive learning and engagement experience.  Tickets will go on sale September 15.
For those interested in showcasing their genealogy/DNA product as part of exclusive sponsorship opportunities, or to participate as a speaker/panelist please contact Bridget Bray, VP Sales, Marketing and Events at bridget.bray@irishcentral.com
For more information visit www.thegenealogyevent.com or follow The Genealogy Event on Facebook or Twitter.