Solar panels are hot right now in Ireland. In fact, they are growing at a rapid rate that's fueling the industry and cutting energy costs at the same time. And much of it is due to grant-funded support from the Sustainable Energy Authority of Ireland, or SEAI.
James Dorrian is the Managing Director of EnergyEfficienty.ie, a new website that connects homeowners with solar installers. He says installations have more than doubled in 2023.
"The numbers show that solar power is becoming an increasingly affordable option for homeowners looking to save money on electricity bills and at the same time reduce their carbon footprint," Dorrian says.
Stubbornly high energy bills, coupled with the 0% VAT rate on solar for residential properties, are fueling interest in energy independence which in turn is helping grow the solar panel industry in Ireland. Conditions are right.
"Between high electricity prices, falling technology costs and grant assistance, there has never been a better time for homeowners to go green with solar power," Dorrian adds.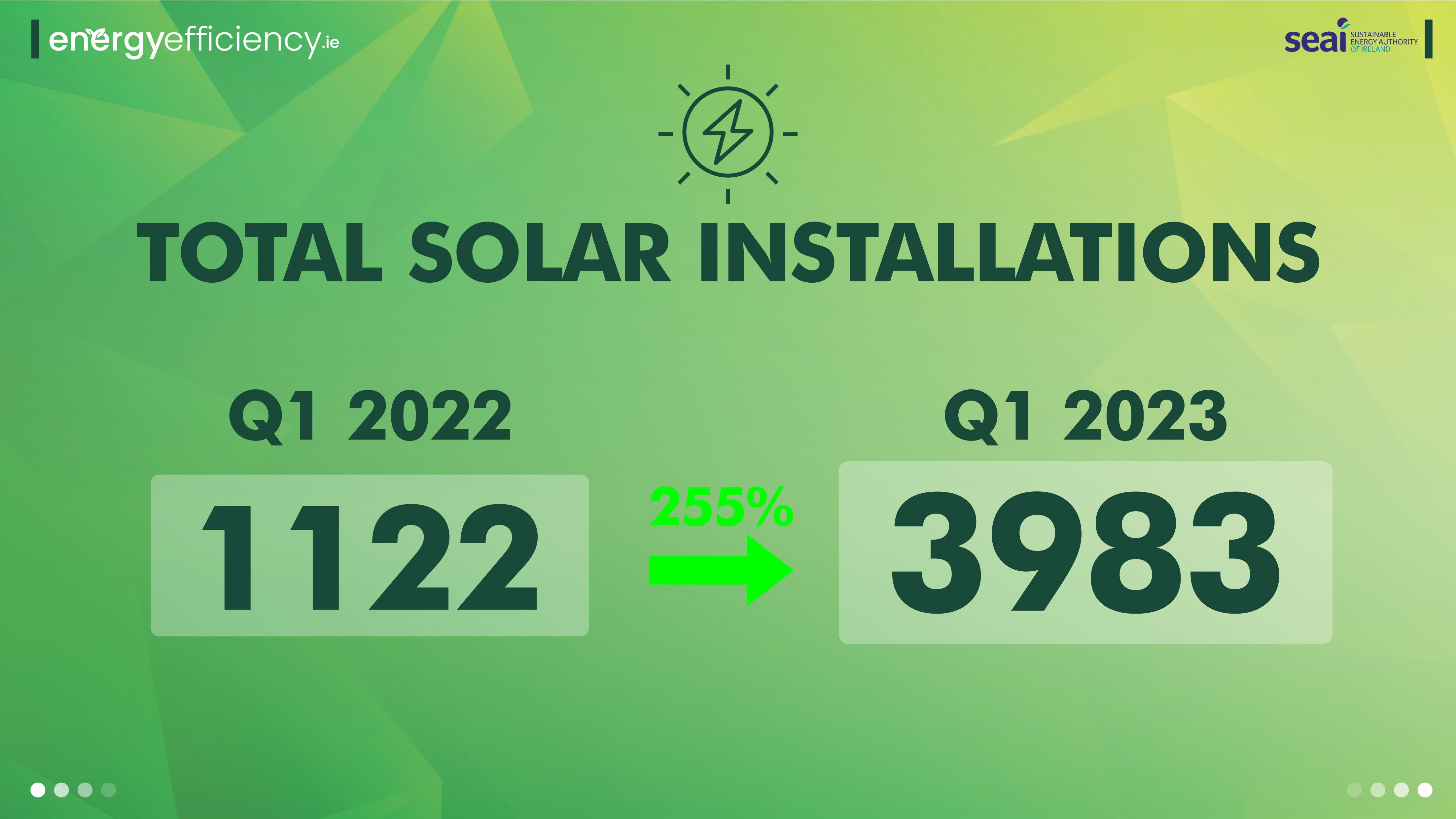 3
And the numbers bear that out. Total solar installations went from 1,122 in the first quarter of 2022 to 3,983 in the first quarter of 2023. That's a 255% increase. Dublin, Cork, Galway, and Wicklow lead the charge with the highest number of installations. Monaghan, Leitrim, and Longford have been slowest to follow. But Dorrian sees a bright future for the trend to solar. And he sees the SEAI as a major contributor fueling it.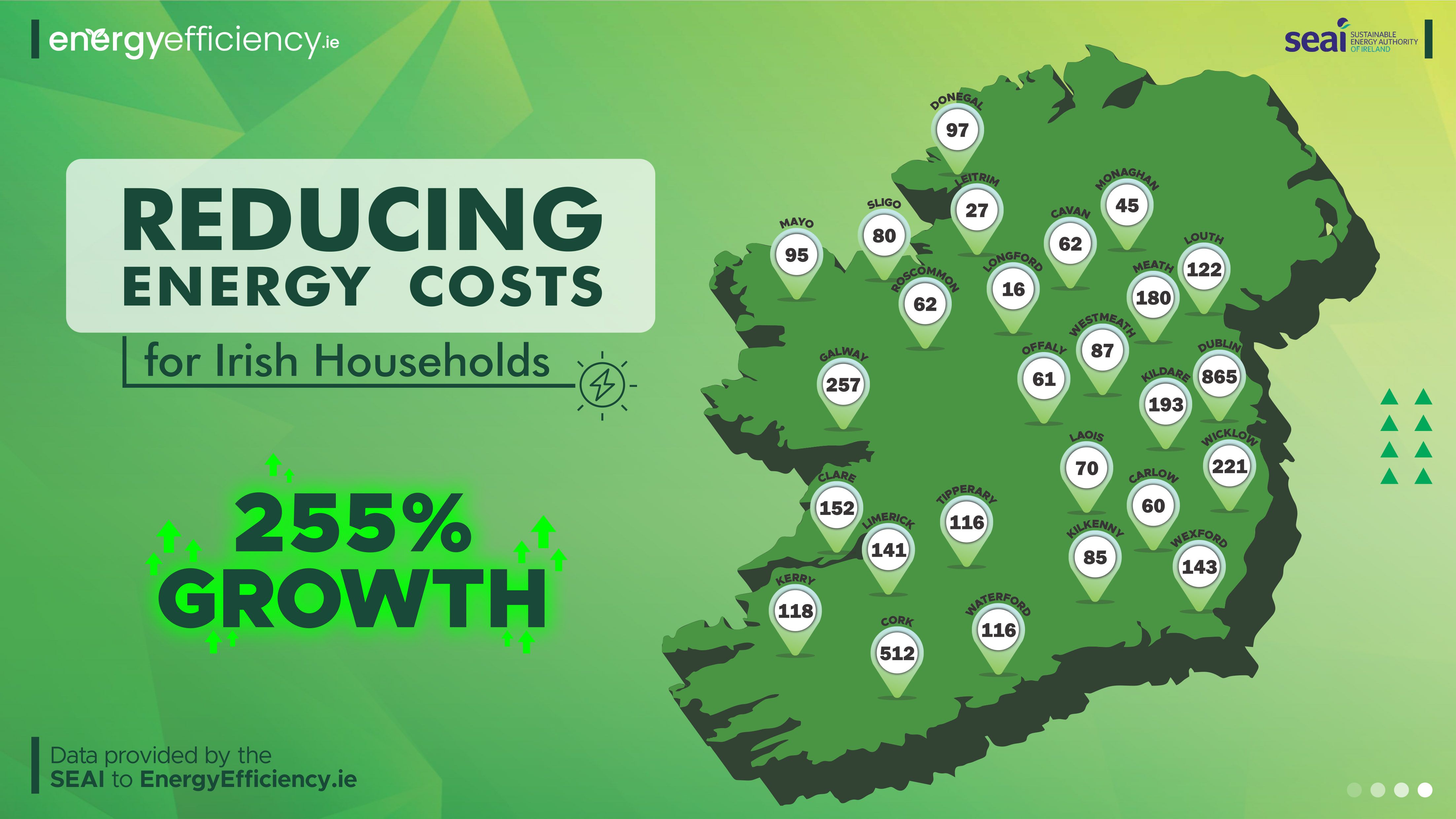 3
The government cut the Vat rate on the supply and installation of domestic solar panels from 13.5% to zero this May in an effort to offer relief to families struggling with energy costs and to help spark micro-generation of energy in Ireland.
The SEAI offers grants of up to $2400 for homeowners who e having solar PV panels installed on their property. The grants are available to all homes built and occupied prior to 2021.
For more information, go to EnergyEfficiency.ie.
This article was submitted to the IrishCentral contributors network by a member of the global Irish community. To become an IrishCentral contributor click here.