Models from a British adult television channel have been implored to stay away from a small town in County Mayo.
Residents in Westport, on the iconic Wild Atlantic Way, have been besieged by calls from people trying to contact models on Babestation - an X-rated station for adult chat.
The channel's premium rate number begins '0982' but several unwitting Irishmen forgot to dial Britain's international dialing code '0044' before placing their calls; without the international code the calls were instead placed to a number of Westport landlines which also begin '0982', to the consternation of local residents.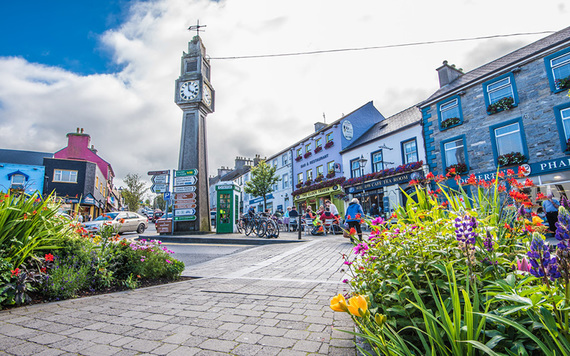 2
In a statement Babestation apologized for any inconvenience to local residents. "Babestation recognize this as an innocent misunderstanding and it is extremely aware that disappointed callers in Ireland, whose intention it was to speak to one of the Babestation girls, may have inadvertently reached homes on the west coast of Ireland.
"[Babestation] also recognizes the impact that this has had on those that may have received these calls, and would like to apologize for any inconvenience caused."
To make it up to locals, the station promised to send two of their models to the town as a "show of support and recognition".
The Babestation models have arrived in Westport. They wrapped up warm TG. pic.twitter.com/aKXh0ndQi6

— The Mayo News (@themayonews) January 26, 2017
However local legislator Michael Ring says the models would not be welcome in his hometown.
"All we want them to do is change the phone numbers so residents are not annoyed by these calls," the cross politician told the Irish Independent.
"We don't want them down here."
Ireland's Communications Minister Denis Naughton also said he was "deeply concerned" by the calls but is powerless to act as he has no authority to intervene in a British channel.
Employees at Britain's Phone Paid Services Authority are however looking in to the problem.
Westport sits right on the edge of Ireland's west coast and has a population of just over 5,000 people. In 2012 it won an Irish Times competition to find the best place to live in Ireland and English novelist William Makepeace Thackeray wrote of the town that it had, "The most beautiful view I ever saw in the world. It forms an event in one's life to have seen that place so beautiful that is it, and so unlike other beauties that I know of."