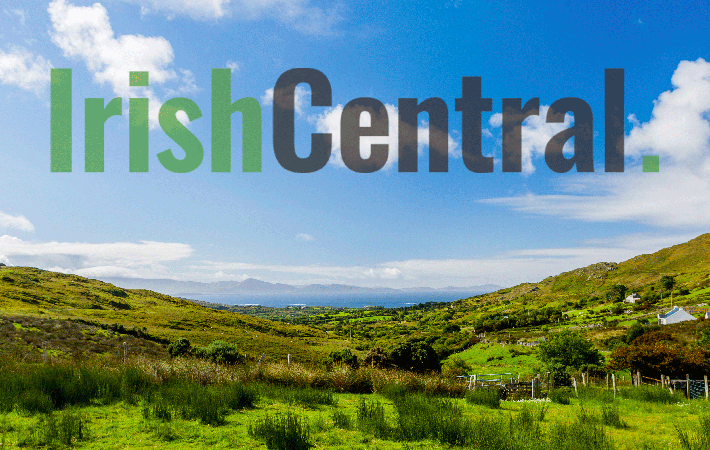 Silicon Valley's top innovators and business leaders have some strong advice for Ireland's emerging technology sector.
In a conference at Trinity College in Dublin last week Silicon Valley's Irish Technology Leadership Group (ITLG) told the audience that Irish technology start-ups need to develop global ambitions if they want to attract overseas investors.
While in Ireland the group met with Taoiseach (Prime Minister) Brian Cowen and President Mary McAleese, and stressed that Ireland needs to invest more in the technology sector.
The U.S. high tech delegation and invited entrepreneurs met with local Irish technology start-ups over two days, as 12 Irish firms pitched their investment ideas to potential American investors invited by the ITLG.
John Hartnett, a founder of the ITLG, was very pleased with the conference. Hartnett said despite the tough economic global economy, the event was a "huge success."
Said Hartnett, who hails from Limerick, "We got a spectacular reception in Ireland both from the government and various business leaders. It was done very well and we are very pleased."
The U.S. delegation of nearly 25 people came from Silicon Valley to attend the conference and was made up of leaders from companies like CISCO, Microsoft and Intel.
Said Hartnett, "We reached out to 150 Irish companies both north and south. We went through a process of bringing that group down to a top 12, and during our visit we met with the top 12."
The delegation was also received by the President in her home at Aras an Uachtarain in Dublin. According to Hartnett, the Irish Ambassador to the U.S. Michael Collins was a big part of the delegation.
"His participation is an example of how the Irish American relationship works so well and what can be done in terms of taking action," said Hartnett.
John Gilmore, a member of the ITLG leadership, told the Irish Voice, "Our intention at the ITLG is to attract investment into Ireland to do what we can to help out. Secondly we want to help smaller Irish technology companies do what they can to grow their companies and to get funding.
"We host two events in Ireland each year where we bring U.S. entrepreneurs and CEOs to Ireland to give them exposure to small tech companies in Ireland with a view to giving them advice and access to funding."
Gilmore, who hails from Warrenpoint, Co. Down, has worked in the high tech electronics industry in the U.S. for the last 15 years and has extensive experience of the U.S. tech sector.
Said Gilmore, "Although our core board works in Silicon Valley, our membership and advisory board actually extends into every aspect of the tech sector throughout the U.S."
The ITLG's focus is all-Ireland, so it advises tech start-ups both north and south of the border. Its recent tech investment conference was held in Trinity College Dublin, with next year's event scheduled to be held at Queens University in Belfast.
Said Gilmore, "We need to see more investment in research and development in third and fourth university level. Public and private investment is crucial.
"We need more pure research and more people coming out with the right kind of ideas. We also need to see more venture funding and more private equity investment to create an atmosphere like you have here in Silicon Valley, where people are prepared to be more entrepreneurial and to grow companies. What we're trying to do is bring more U.S. venture capital to Ireland."
For Gilmore, one of the unique strengths of the Irish tech sector is the development of renewable technologies. This year Irish companies who have focused on the wave and tidal arena have attracted particular attention.
"With all of the tidal power around Ireland it's a natural resource that can easily be developed. We're starting to see some promising companies come through in this sector," Gilmore said.