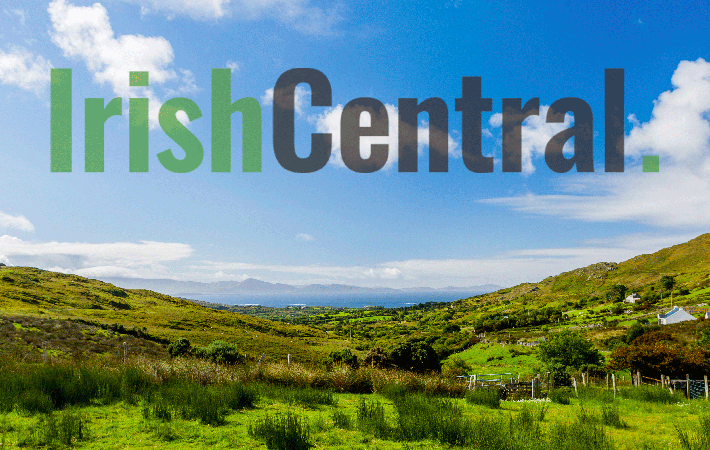 Irish budget airline Ryanair is planning to offer trans-Atlantic flights from Ireland and Britain in coming years, with seats starting as low at €10 each.
Ryanair spokesman in Dublin Stephen McNamara told the Irish Voice on Tuesday that the no frills airline's plans to fly trans-Atlantic will all depend no how soon they can get hold of inexpensive aircrafts.
"We are looking for an appropriate fleet of aircraft at a low cost, and once we have the ability to secure the aircrafts we will try and put in place a trans-Atlantic route," said McNamara.
Although the route will run under a different name, low cost flying will still be the ultimate aim.
"Ryanair have always been famous for their low cost deals, and even in the current environment we continue to run f10 flights," McNamara said. "And yesterday we committed to reducing fares for the winter by 20%," he added with regard to the airline's European flights.
McNamara said that Ryanair CEO Michael O'Leary hopes to start off with a fleet of 50 or 60 aircraft for the trans-Atlantic venture and expand upwards. "In the long term we will look to have a huge fleet of aircrafts similar to that of Ryanair at the moment," said McNamara.
Currently Ryanair have 168 aircrafts flying into 26 European countries.
"The Ryanair model is always to start off on a route and then become the biggest operator on a particular route through buying low cost aircrafts," said McNamara.
As soon as planes are purchased, McNamara estimates that low cost trans-Atlantic flights will be on offer to most major destinations in the U.S. The airline is currently looking at Boston, New York, Florida, Los Angeles and San Francisco as possible destinations.
"It will be the routes that are already popular," McNamara said. "We may look at airports that are underused at the moment and look to make the appropriate deals with them at keeping the costs down and getting passengers through as quickly as possible."
With the recent ease on open skies rules, Ryanair have in the past been in talks with Long Island's MacArthur Airport in Islip, 50 miles east of New York City.
"I think even when we launch our trans-Atlantic route we will offer a certain number at extremely low cost flights which will be at y10 and it will go up from there with the business class seats. They will be more expensive, but it will still be cheaper than you will pay with British Airlines and Virgin," said McNamara.
At the moment, a standard ticket from the Ireland to the U.S. can cost anywhere in the region of $550 to $1,000.
Ryanair's new sister airline will, including airport taxes, be in the region of $200 and up. The airline will make money on in-flight food and entertainment, and also on duty-free.
Over the weekend, O'Leary told British tabloids that he estimated to be up and running at the end of 2009.
McNamara said that it was Ryanair's aim to have gotten aircrafts sooner but it just didn't work out that way.
"We had hoped the oil crises would have lasted a bit longer and therefore put a bit more pressure on, and we did see the aircraft prices coming down, but we hope in the next 12 to 18 months to see the prices of aircraft drop again," said McNamara.
"In the current situation it looks like 12 to 18 months before it's in place."
On Monday, Ryanair announced a 47 percent loss in profit from last year's interim profit. The airline, whose profits were $280 million, said fuel costs more than doubled.
O'Leary said, "Achieving a half year net profit of y215 million in very difficult trading conditions with record oil prices is a testimony to the strength of the Ryanair lowest fare model."