U.S. citizen Paul Whelan, who has been charged with espionage in Moscow, could be exchanged for Russian agent Maria Butina, who was jailed last month.
Whelan, 48, who also holds Irish, British, and Canadian citizenship, was arrested on Dec. 28 and formally charged on Thursday on allegations he procured a memory stick with a secret list of Russian agents.
His family says he was visiting Moscow for the wedding of a retired Marine and is innocent.
Vladimir Zherebenkov, Whelan's lawyer who was likely picked out by the FSB who arrested him, said his mission is to bring home a "Russian soul" in an exchange deal, the Daily Mail reports.
It is possible the Russians will attempt an exchange deal for Maria Butina, 29, who was jailed in the U.S. last month after pleading guilty as an agent to influence conservative groups during the 2016 U.S. presidential campaign.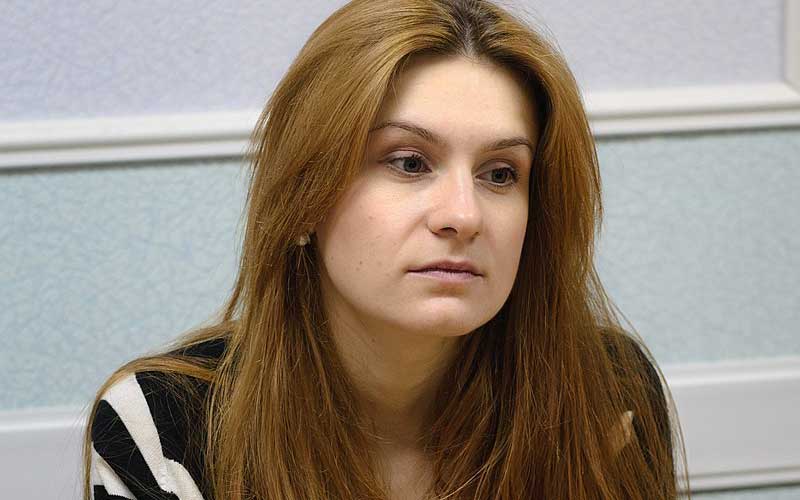 2
However, Whelan's multiple passports could prove to complicate Russia's plans.
"This could be an example of a Russian miscalculation," Andrea Kendall-Taylor, a former C.I.A. officer and now an analyst with the Center for a New American Security, told The New York Times. "There is a constant overestimation of their ability to orchestrate events. Now they have this idea they were going to detain someone in a tit-for-tat diplomacy with the United States. But then, whoops, this guy has four different citizenships, and that complicates the whole situation for the Russians."
Read More: Russia has successfully targeted Republicans (and Donald Trump) for years
Whelan was born in Canada to a British couple, Edward and Rosemary Whelan. It is believed Whelan obtained Irish citizenship through an Irish ancestry claim.
An ex-U.S. Marine, Whelan was found guilty of attempting to steal over $10,000 and pass bad checks to pay off debt while he was deployed to Iraq in 2006. He was court-martialed and discharged from the Marine Corps on bad conduct.
According to The New York Times, former CIA officers have said it is highly unlikely Whelan, who has made repeated visits to Russia, was working for an American intelligence service because the U.S. almost never sends officers into Russia without diplomatic protections.