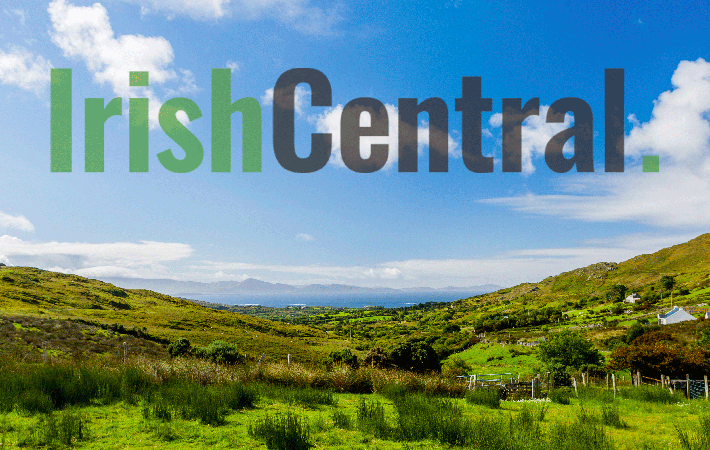 Bout two of the sumo wrestling championship is back and guaranteed to be another slam-dunk day in Yonkers.
On Sunday, September 14, those who fancy themselves as the next Hulk Hogan, sumo style, will compete for a $500 prize and the prestigious title of champion in a specially made ring at Rory Dolan's in Yonkers.
"It was such a great day out last year," said Orla Kelleher, executive director of the Aisling Irish Community Center, host of the event.
"The feedback was so good and everyone enjoyed themselves so we decided what better way to fundraise again for the center this year than to put on anther sumo day out."
While last year 32 eager wrestlers battled it out in the ring, with Yonkers-based Bodhran bar representative Mickey Cusack taking home the wrestling belt, this year only 12 representatives will participate.
"We decided to cut the numbers down to 16 so there will be longer and more entertaining bouts," said Kelleher.
Not only is there a cash prize and inscribed wrestling belt for the overall winner, there is also a $500 prize for the most entertaining wrestler in the ring.
Each wrestler, decked out in inflatable sumo costumes, will whiz around the ring in fun bobby battles until one of the contenders hits the floor. The winner will move forward to the next round until finally the strongest, most enthusiastic sumo wrestler will take home the prize.
And although the day is about bringing this unique style of wrestling to Yonkers for a few hours, it's also a day filled with various activities for the local kids. While face painters will be working their magic turning little boys and girls into fairy princesses and cowboys kids will be doing there best to "hook a duck," a popular game amongst children.
"We have a lot of different games for the kids as well as prizes so everyone is included," Kelleher added.
All proceeds on the day will go to the Aisling Irish Community Center. A donation of $20 is suggested.
Each wrestler also raises money that goes directly to the center. Although a final line up of competitors has not yet been completed, Kelleher is hoping that there will be six men and six women vying it out for the title.
However, to fit into each of the sumo suits, which are hired out for the day, each competitor must adhere to certain height and weight restrictions.
Festivities begin at 3 p.m. and the ring action takes place at 4 p.m.
After doing such a wonderful job last year, commentator Fergus Egan and referee Dermot Byrne will make a repeat appearance this year to make sure everyone plays by the rules!
Music will be provided free of charge by the Canny Brothers and from 8:30 p.m. to midnight, a D.J. will pump out the tunes.
And while people are dancing and wrestling Rory Dolan's bar will be cooking up a scrumptious barbeque so folks won't go hungry.
"The barbeque was a great hit last year and I'm sure it will be again this year," said Kelleher.
Weather permitting, the event will be held outdoors but in case of rain the Killeshandra Room has been put aside at Rory Dolan's, 890 McLean Avenue, Yonkers.
For more information on the sumo wrestling day contact the Aisling Center at 914-237 5121.