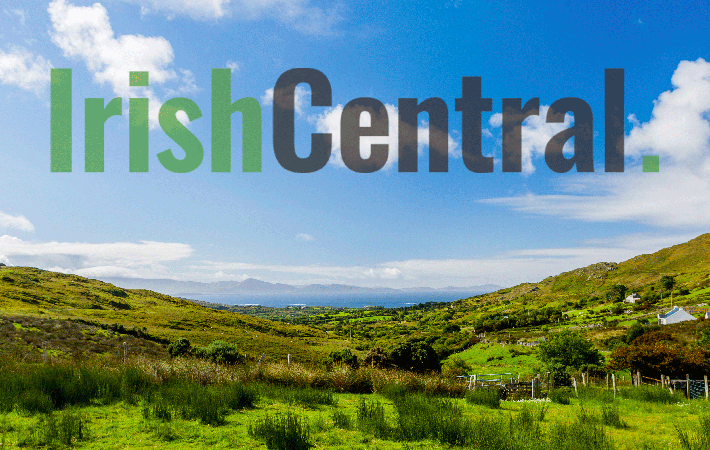 News from ireland
By Frank Shouldice
Gov't Takes Pay Hike
With widespread evidence of the economy slowing down, the Irish government aroused an angry public reaction by awarding itself a double-figure pay hike. Taoiseach Bertie Ahern will take a 14 percent pay rise which, at 38,000 euros, is itself worth 5,000 euros more than the average industrial wage.
The substantial pay increase will apply to cabinet ministers as well as senior officers in the civil service, garda (Irish police force) and academia. Its generous terms were recommended by a civil service review committee, and the Taoiseach dismissed criticism by saying the pay award was calculated by an independent body.
"I don't tend to worry about these things," he said blithely when it was pointed out he will now earn 310,000 euros per year. "The Government will implement the pay scales . . . that's it."
For many, however, it is strange that the elected leader of a country of about four million people should be paid a salary greater than that of other international leaders, including George W. Bush, Gordon Brown and the premiers of economic powerhouses like Germany and France.
In comparison with his EU colleagues, Bertie Ahern will earn well over double the salary of the Dutch prime minister and six times the pay of Polish counterpart Donald Tusk. The Taoiseach insisted he would not trouble himself with such comparisons.
However, as state revenue begins to tail off from taxing a slowing economy, the immediate prospect for state finances is not so encouraging. Wage negotiations between unions and state bodies are expected to be more difficult than usual, and the government's readiness to handsomely reward itself in a time of retrenchment will surely raise the temperature. Following the pay award controversy, Fianna Fil's approval rating crashed by nine percent (to 33 percent) in a TMS/mrbi opinion poll. Bertie Ahern's personal rating fell by an even more significant 15 percent (to 43 percent).
O'Loan Reopens Nelson Case
Northern Ireland police ombudsman Nuala O'Loan has found that the Royal Ulster Constabulary (now named the Police Service of Northern Ireland) failed to deal properly with threats that preceded the murder of human rights lawyer Rosemary Nelson.
The 40-year-old solicitor was killed when a bomb was planted beneath her car in Lurgan, Co. Armagh in 1999. A loyalist group calling itself the Red Hand Defenders claimed responsibility for the killing.
Rosemary Nelson represented a number of high-profile cases and also acted on behalf of the Garvaghy Road Residents, a nationalist community opposed to the Orange Lodge parade walking through the Garvaghy neighborhood in Portadown, Co. Armagh. Her work attracted open hostility and even death threats from loyalist elements, but the ombudsman's investigation into her death found that the police "did not properly consider the particular nature of Mrs. Nelson's public profile or the level of concern about her safety."
Nelson's murder was reviewed by Canadian judge Peter Cory who recommended that an independent tribunal of inquiry be set up to examine the case. That inquiry is now scheduled to start, but the police ombudsman's report supports the suspicion that the RUC failed to provide protection for the lawyer.
Nuala O'Loan's report referred to some 20 incidents, including seven death threats, which preceded Mrs. Nelson's murder. The report also found "ill-disguised hostility" towards the lawyer by several senior RUC officers.
Responding to the ombudsman's report, Maggie Beirne, director of the Committee of the Administration of Justice (CAJ), welcomed a fuller examination when the tribunal of inquiry begins. "The ombudsman has confirmed that those threats were not treated with the gravity and urgency required," said Beirne.
Less Competitive Ireland Losing Jobs
Manufacturing in Ireland took another heavy blow with the announcement that Seagate is to close its high-tech plant at Limavady, Co. Derry. The closure will eliminate 900 jobs in the northwest with the company moving operations to a cheaper alternative in Indonesia. Meanwhile Waterford Glass said it would cut its thousand-strong workforce in half, adding to a worrying month on the employment front.
Exports from the famous glassware factory have been steadily hit by a weakened US dollar and strong competition from Eastern Europe. When the cuts are implemented it will leave about 500 employees at a company that employed 3,200 people just twenty years ago.
These cuts may not even be the end of drastic measures required to turn the company around. Facing a net debt of 412 million euros chief executive John Foley attributed some of the company's difficulties on high operating costs in Ireland. "While you could be tempted to slash your wrists in this environment, what the situation does is ensure that you ruthlessly focus on the cost base of the company to ensure that, even though there are outside pressures, you control what you can control," said Foley.
The announcements in Derry and Waterford follow a spate of redundancies at a range of multinationals including Pfizer, Procter & Gamble, Motorola, O2 and Vodafone. Intel, the largest employer in the private sector in Ireland, also announced it would cut 200 jobs from the payroll at Leixlip, Co. Kildare. Intel manufactures high-tech microprocessors and has been a leading light during the so-called Celtic Tiger years.
The company's importance to Ireland's manufacturing base is underlined by the fact that with 5,150 employees at Leixlip, Intel has invested about 7 billion euros in its Irish operation and received considerable support from the Industrial Development Authority (IDA) Ireland.
"Intel Ireland needs to remain competitive and agile in a dynamic marketplace," said company general manager Jim O'Hara. "While this action is very difficult, it is essential that we face up to and respond to the competitive challenges. We continue to be a critical asset for the Intel Corporation and we are all committed to ensuring our success in the long haul. The most effective way to do this is to benchmark ourselves aggressively against our global competition and ensure we deliver a unique advantage from Ireland."
O'Hara insisted that the cuts did not signify a more serious threat to Intel's future in Leixlip. An IDA spokeswoman told The Irish Times there were no grounds for alarm. "We don't see it as a cause of concern," she said. "It is very much an internal restructuring."
However, Ireland's manufacturing base has eroded steadily in recent years in the face of intense competition from Eastern Europe, China and India. An estimated 30,000 manufacturing jobs have been lost in the state over the past five years.
Fine Gael enterprise spokesman Leo Varadkar said the decline needed to be arrested as a matter of urgency. "High-tech exporters are no longer contributing to Irish economic growth, which was so crucial in the 1990's. Ireland's share of international trade has fallen by over a third since 2002," he said, adding that Intel's announcement was "a grim indicator" of Ireland losing ground in such a critical sector.
EU Warns Gov't Over Irish Language
The EU has blamed the Irish government for failing to produce an up-to-date version of grammar for the Irish language. Commissioner for Multilingualism Leonard Orban pointed out that since Irish was adopted as the 23rd official language within the EU, there are no current reference books for translators and the last edition of Irish Grammar is now out of print.
The commissioner also pointed out that there is a shortage of translators and interpreters fluent in Irish and other languages applicable to the EU. "We are determined to defend the right of languages at community level," he said, asking that the Irish government make a bigger effort in recruiting and training interpretive staff.
"The lack of suitable translators entails a risk for the Irish translation unit," he warned. As if to underline the situation, he indicated that the print body of EU law - which runs to 100,000 pages - has yet to be translated into Irish. With an "acute shortage" in qualified staff, EU recognition of Irish as a living language may yet prove just a symbolic success.