London Bridge terror attack: Witness from Ireland reveals the horror as she saw police shoot killer. 
An Irish woman caught up in the London Bridge terror attack on Friday, November 29, has revealed the horror in seeing the attacker shot dead. 
Jane Healy, from Knocknaheeny in Cork, was visiting London with her family last week and was on an open-top bus on London Bridge when the convicted terrorist Usman Khan, 28, began the attack which killed two people. 
Jack Merritt, 25, and Saskia Jones, 23, died and several others were injured when Khan, who was wearing a vest of fake explosives, began to stab people during a prisoner rehabilitation event at London's Fishmongers' Hall. As people began to fight back, Khan escaped to London bridge where he was shot dead by police. 
"We could hear someone shouting from the steps and that police were on the way," Healy told RTÉ radio.
"The bus moved a little bit and we got onto the bridge.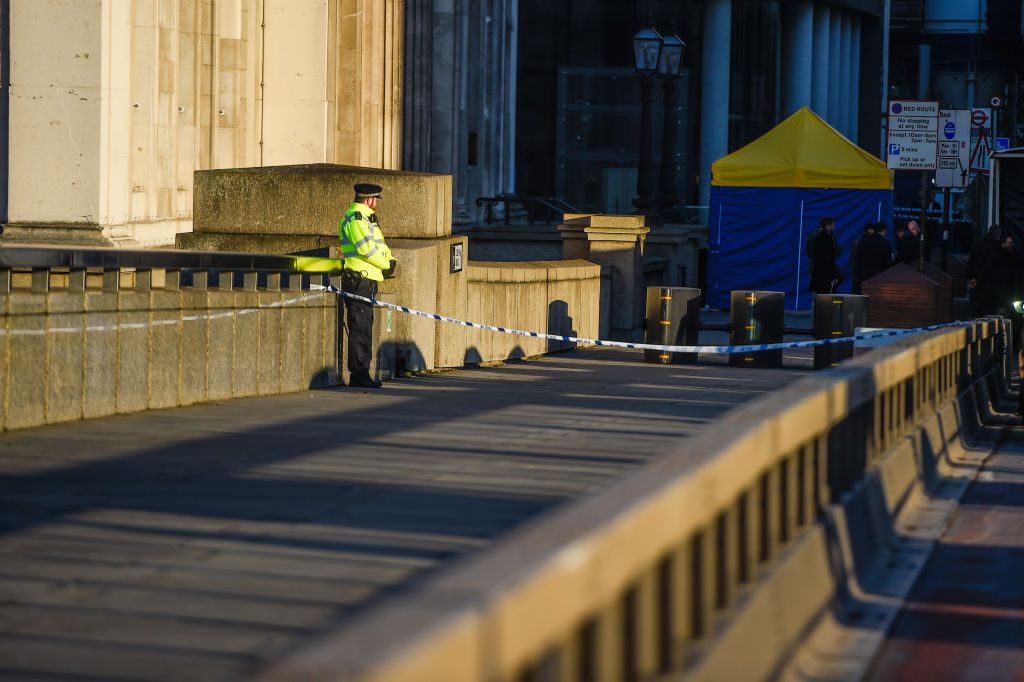 2
"They tried to taser him first but that didn't do anything and then there was the three gunshots.
"Then they shot him and you could actually see the smoke rise from the gun when the shots went off," she added. 
"We couldn't get off the bus because [the driver] wasn't letting anybody off the bus.
"We just presumed that he had a protocol to follow if anything happened."
Healy told Irish radio that they could see the belt attached to his waist but were not aware at the time that the explosives were fake
"You could see that it was all taped on with grey duct tape onto his waist," said Healy. 
Read more: Irish ISIS bride Lisa Smith lands in Dublin, could face seven years in prison
The family of London Bridge terror attacker Usman Khan say they are "saddened and shocked" by the incident which led to the deaths of two people and they "totally condemn his actions"

— Sky News Breaking (@SkyNewsBreak) December 3, 2019
"People on the bus were lying on the ground on the bus [in case of an explosion].
"We would never think this would be on our doorstep or that we would actually see something like this and we didn't know what to do.
"I just thought he was trying to rob something because he had no clue what was going on.
"We were in a state of shock.
"When he lifted his hands up on the bridge, you could see what he had strapped to his waist."
Read more: Irish witnesses of New Zealand terror attack describe "most frightening day"
Usman Khan, the 28-year-old who killed two people at London Bridge on Friday, refuted claims in a 2008 BBC interview that he was a terrorist following a raid on his home by anti-terror police https://t.co/pMJXoD2G2a pic.twitter.com/SrH4gWCsDv

— Reuters (@Reuters) December 1, 2019
"It was a case of, 'okay, this could have went seriously wrong'," she continued.
"We were shaking.
"Our main priority was to get back to where we were staying.
"We didn't take a deep breath until we were on the tube on the way back and we kind of processed it then.
"When we saw the rest of our family we then started crying and shaking."
H/T: Irish Independent