An Irish woman has claimed that Harvey Weinstein sexually assaulted her in Ireland 26 years ago.
Laura Madden, from Monaghan, and a former executive for Miramax, Weinstein's film company, has made a formal complaint to British police over the alleged assault.
She said beginning in 1991, the Hollywood mogul asked her for massages on several occasions, including at a hotel in Dublin. The alleged sexual assault is believed to have taken place during the filming of the 1992 Irish movie "Into the West," written by Jim Sheridan and starring Gabriel Byrne.
Read More: Harvey Weinstein, #Metoo movement unearths trouble at Dublin's Gate
The Sunday Times reports that British police have confirmed they received an allegation under Operation Kaguyak relating to a sexual assault in Ireland 26 years ago but did not name the individual. It has been widely reported that Operation Kaguyak is the codename for the investigation into Weinstein.
The complaint was made on October 31, making it the eighth allegation brought against Weinstein to UK police in the last month. The allegations under investigation stretch from the early 1980s to 2015. Police say they have passed the recent complaint on to An Garda Siochana.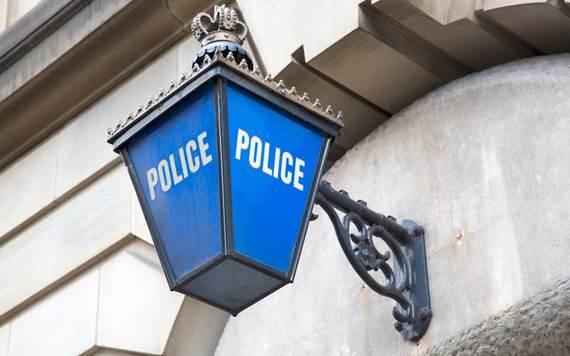 2
Madden, who was one of the first women to go on the record with complaints against Weinstein, told The New York Times: "He had a way of making anyone who objected feel like an outlier."
"It was so manipulative. You constantly question yourself – am I the one who is the problem?"
According to the NY Times, Madden later told a colleague about Weinstein's advances, including one occasion during which she locked herself in the bathroom of his hotel room, crying.
Read More: Irish director hopes Harvey Weinstein scandal will reveal "powerful abusers" in Ireland
"We were so young at the time," said Karen Katz, the colleague, who now makes documentaries. "We did not understand how wrong it was or how Laura should deal with it."
Weinstein has denied the allegations.
Madden's former husband, Welsh film director Kevin Allen, recently condemned Weinstein on a public Facebook post calling him "a repulsive bloke."
Allen, who is brother to actor Keith Allen and uncle to musician Lily Allen, wrote: "Before actually meeting him, I'd heard things about him that would make your toes curl, by virtue of my ex-wife working as a Miramax production exec at the time.
"[She was] one of many women who have bravely stepped forward to blow the whistle on a litany of appalling acts he has committed."
The star of the film, Ellen Barkin also stated that Weinstein had used harsh and degrading language towards her. She was married to Irish star Gabriel Byrne at the time.