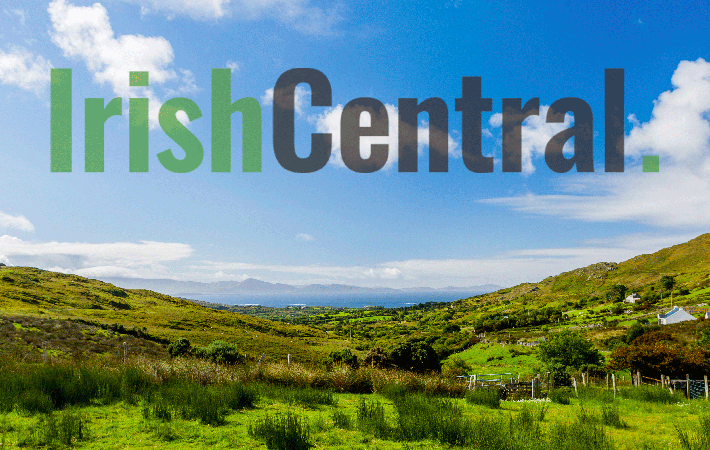 Ireland's Minister for Agriculture, Fisheries and Food Brendan Smith officially opened the offices of the Irish Food Board in New York on Thursday, November 13 at an Irish food and drinks trade reception at the Irish Consulate.
Smith, who was visiting the U.S. on a trade mission with state agency Enterprise Ireland, said, "The Irish Food Board's presence in the North American market is vital for Irish food and drink companies when forging relationships with the U.S. food and drink trade.
Smith explained that the Irish Food Board, known as Bord Bia in Ireland, is present in the U.S. to "encourage and assist Irish companies to do business in the county" and that its presence will "ensure that the opportunities" are maximized.
In an interview with the Irish Voice on Thursday, Smith said his weeklong trip to the U.S. that included visits with many well-established Irish food companies was very productive. Although there is a recession facing both Ireland and the U.S., Smith said the feedback he received was all positive.
"The Irish companies in the United States are talking about further expansion, not contraction. These companies are very upbeat. They realize the particular challenges that face everyone today but they are talking about more research and development and investment in the next generation of products. These companies are not standing still," he said.
Smith met with U.S. food businesses which have companies already in Ireland, and with companies that expressed interest in setting up shop on Irish soil. "These companies like our pro business environment, the low taxation levels and the very highly qualified pool of skillful people we have available for employment," he said.
Although President-elect Barack Obama has promised when he takes office to keep American companies inside the U.S. by business incentives and tax breaks, Smith said he is confident that any such move won't affect the business relationship between Ireland and the U.S.
"American companies that invest in our country benefit from a base in Ireland which is a gateway to Europe. Our corporation tax is low and we also have the advantages of a highly skilled and flexible English speaking workforce and have a good labor relations environment in our country."
Smith feels the facts are clearly in Ireland's favor. "The reality is many of the major countries who have invested in Ireland are doing extremely well in our country," he said.
He also pointed out that it is a two way process. "Irish companies employ over 80,000 people in the U.S. and the U.S. companies based in Ireland employ 96,000."
According to Irish Food Board figures, in 2007, food and drink exports to the U.S. from Ireland were valued at €403.6 million ($576.2 million), an increase of 15 percent on 2006 figures.
While spanning a range of food categories, the principal components of these sales are accounted for by the alcoholic beverages and dairy /ingredients sectors.
Bord Bia North America Director Karen Coyle is positive about the future of Irish exports into the U.S. market despite currency challenges and the current economic climate. Growth opportunities according to Coyle include "functional ingredients with a specific health benefit, a strong market demand for premium Irish whiskey, specifically aged whiskey and a growing interest in Ireland's famous farmstead cheeses."
Bord Bia works closely with Irish companies selling into the U.S. including the Irish Dairy Board, owners of the Kerrygold brand, the number one imported butter into the U.S.; Lily O'Brien's Chocolates, which recently announced the imminent opening of its first ever café in Manhattan; Butlers Chocolate, which is expanding its network of Butlers Chocolate Cafés into the U.S.; Cahill's Farmhouse Cheese with the launch of its new Kilbeggan Irish Whiskey Cheese; Cooley Distillery, which recently launched a 12 year old Kilbeggan Irish Whiskey, and McCann's Irish Oatmeal, the number one imported oatmeal into the U.S., made with the finest Irish oats.
According to Coyle, "Americans have a very positive image of Ireland's people and environment, and coupled with Ireland's dynamic, world-class food and drink industry, I firmly believe we can successfully promote to U.S. trade customers and consumers the message that Ireland the food island is a logical source of natural, premium and tasty food and drink products."